Glass and transparent objects become visible to machines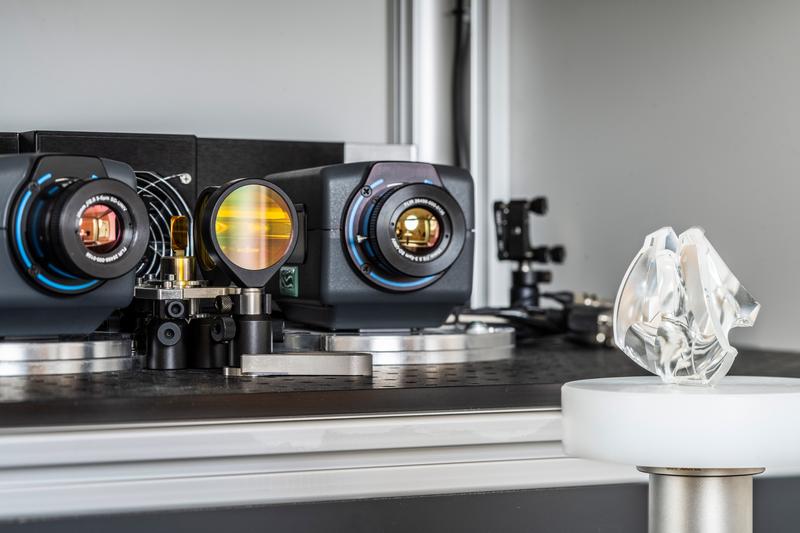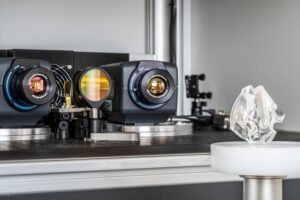 Until now, if you wanted to measure reflective, transparent or black surfaces accurately with conventional 3D scanners, you first had to treat their surface for this purpose. This means that the objects were temporarily coated with varnish for the measurement. After the scan, this usually had to be removed again at great effort.
The latest invention by Fraunhofer IOF will make this impractical and time-consuming treatment of the object superfluous in the future. Due to the size of the measuring field as well as the resolution and speed, the method is also suitable for quality control in production processes or for applications in automation.