Astronomers find dust around a primitive star, shedding new light on universe's origins
They observed dust forming around a dying star in a nearby galaxy, similar to the primitive galaxies that formed soon after the big bang, giving them a fascinating glimpse back in time.
The research, which was funded by the Science and Technology Facilities Council (STFC) through a grant to Manchester University, is reported in the Jan. 16 issue of the journal Science. The study is based on observations with NASA's Spitzer Space Telescope and was carried out by an international team of astronomers.
Stars produce dust – smoke-like particles rich with carbon or oxygen – as they die. But less is known about how and what kind of dust was created in the first galaxies.
"All the elements heavier than helium were made after the Big Bang in successive generations of stars", explained team leader Albert Zijlstra from The University of Manchester's Jodrell Bank Centre for Astrophysics. "We came up with the idea of looking at nearby galaxies poor in heavier elements to get a close-up view of how stars live and die in conditions similar to those in the first galaxies."
Scientists have long debated where dust in the early Universe comes from and the most popular theory has been that supernova explosions of massive stars is the only source. Up until now, dust producing carbon stars like the one observed were not thought to have existed in early galaxies.
Gregory Sloan, from Cornell University, said "We haven't seen carbon-rich dust in this primitive an environment before. What this tells us is that carbon stars could have been pumping out dust soon after the first galaxies were born".
The dust was discovered around the carbon star MAG 29, located 280,000 light years away in a small nearby galaxy called the Sculptor Dwarf. Stars more massive than the Sun end their lives as carbon stars. In our galaxy, carbon stars are a rich source of dust.
The Sculptor Dwarf contains only 4 percent of the carbon and other heavy elements in our own galaxy, making it similar to primitive galaxies seen at the edge of the universe. Those galaxies emitted the light that we now see soon after they and the universe formed.
"While everyone is focused on the questions of how much and what kind of dust supernovae make, they may not have appreciated that carbon stars can make at least some of the dust we are seeing," Sloan said. "The more we can understand the quantity and composition of the dust, the better we can understand how stars and galaxies evolve, both in the early universe and right next door."
"Observing stars such as MAG 29 is not unlike using a time machine", Sloan added, "in which astronomers can catch glimpses of what the universe looked like billions of years ago."
"MAG 29 is exceptionally rich in hydrocarbons, similar to those that are vital components in the chemistry that eventually led to the appearance of life on earth" added Mikako Matsuura from the National University of Japan.
The study also included other scientists in the UK, USA, Japan, Australia and Belgium. It is part of a project led by Albert Zijlstra at the University of Manchester's Jodrell Bank Centre for Astrophysics.
All news from this category: Physics and Astronomy
This area deals with the fundamental laws and building blocks of nature and how they interact, the properties and the behavior of matter, and research into space and time and their structures.
innovations-report provides in-depth reports and articles on subjects such as astrophysics, laser technologies, nuclear, quantum, particle and solid-state physics, nanotechnologies, planetary research and findings (Mars, Venus) and developments related to the Hubble Telescope.
Back to the Homepage
Latest posts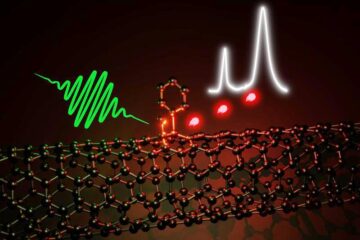 Optically Active Defects Improve Carbon Nanotubes
Heidelberg scientists achieve defect control with a new reaction pathway. The properties of carbon-based nanomaterials can be altered and engineered through the deliberate introduction of certain structural "imperfections" or defects….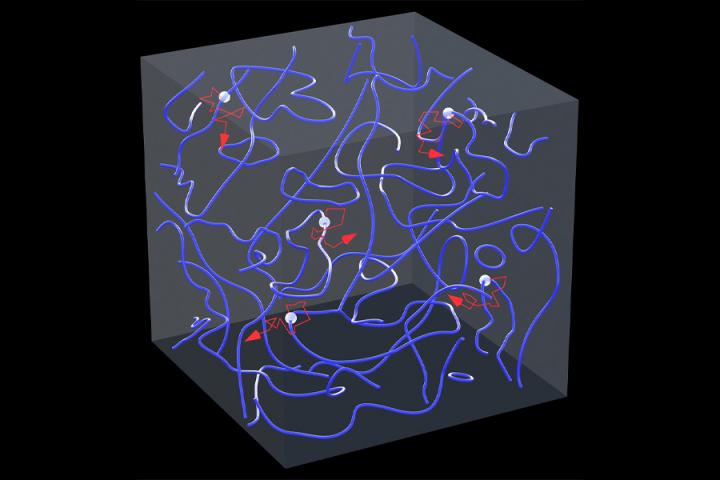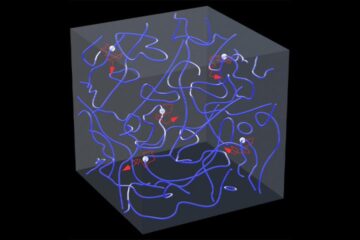 Visualizing the motion of vortices in superfluid turbulence
Nobel laureate in physics Richard Feynman once described turbulence as "the most important unsolved problem of classical physics." Understanding turbulence in classical fluids like water and air is difficult partly…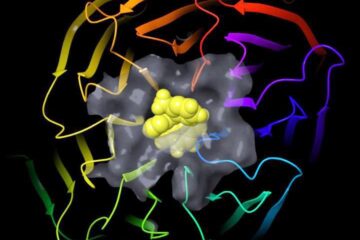 Toward a reliable oral treatment for sickle cell disease
For the millions of people worldwide who have sickle cell disease, there are only a few treatment options, which include risky bone marrow transplants, gene therapy or other treatments that…