Sustainable and decentralized: Health care in rural areas of the sub-Saharan region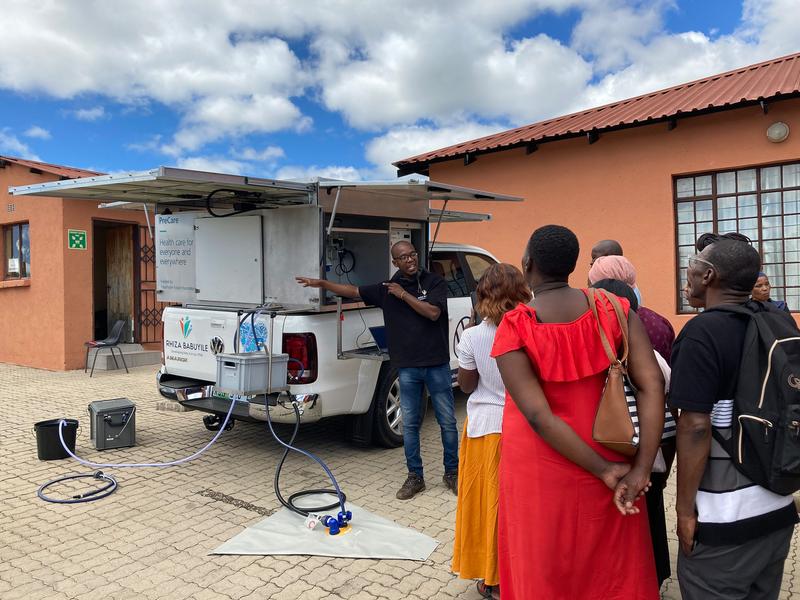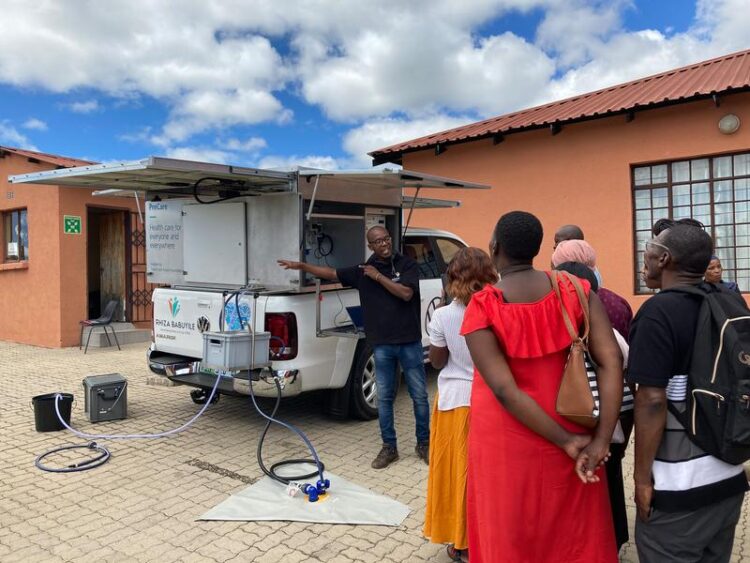 With the aim of being able to ensure comprehensive preclinical care in even the most remote areas of Africa, researchers from the Fraunhofer institutes for Surface Engineering and Thin Films IST and for Solar Energy Systems ISE, in collaboration with Stellenbosch University and South African Medical Research Council (SAMRC) in South Africa, have developed a mobile care platform which, on 3rd March 2023, was handed over to the NGO Rhiza Babuyile during a ceremonial event. The non-profit organization has a number of locations in South Africa and will conduct the one-year test phase of the supply unit in the Mpumalanga region.
The challenges are immense: Approximately 1.5 million people die each year in sub-Saharan Africa alone from the four most common diseases malaria, HIV/AIDS, COVID-19 and tuberculosis. The reason for this is often inadequate health care, particularly in remote areas. Within the framework of the PreCare project, Fraunhofer researchers are therefore developing a mobile preclinical care platform that can be mounted on a commercially available pickup truck, thereby enabling preventive examinations, tests and vaccinations to be carried out even in less-accessible areas. "The care unit provides storage space and the energy supply for diverse medical devices, active substances and tests," explained Dr. Lothar Schäfer, Coordinator of the project and Deputy Director of the Fraunhofer IST.
The overall concept implemented by the Fraunhofer ISE includes further modular care elements, e.g. a water-treatment plant, a unit for the on-site production of disinfectants on demand, a refrigerator and a telecommunications unit. "The required power supply is provided by photovoltaic modules and a battery, as the self-sufficient flexible use of all the components is an essential prerequisite for the successful application in the target region," explained Dr.-Ing. Joachim Koschikowski, Project Manager at the Fraunhofer ISE.
"Under the motto 'Made in Africa for Africa', our long-term goal is to establish series production locally, not only in order to improve local healthcare and provision, but also to create jobs while simultaneously enabling local value creation," continued Dr. Schäfer. "We are intentionally engaging local participants in order to identify the local needs while simultaneously increasing the acceptance among the population."
Rodney Makube, Chief Operating Officer of the NGO Rhiza Babuyile, is looking forward to the commissioning of the first prototype of the care unit, which is mounted on a Volkswagen Amarok: "We are proud to be involved in the PreCare project. We will now spend a year testing the work with the mobile care unit and hope to thereby gather a great deal of useful data for the further development of the prototype and the improvement of care."
During the trial period, medical professionals will conduct decentralized examinations of sick people and various groups of the population, e.g. pregnant women, and provide them with information regarding, for example, further treatment options and preventive examinations. Furthermore, the medicines, vaccines and examination equipment such as blood-pressure gauges or ECGs that are on board enable rapid primary care to be provided on site. "Another important aim of the platform is the early detection of diseases, which brings advanced diagnostic technologies closer to people – especially those in rural areas who often need to travel for days to seek care. This helps underserved people get the care they need sooner and at less financial and time expense to themselves and their caregivers" explained Professor Grant Theron from the University of Stellenbosch.
Doctor Martie Van der Walt, Director of the SAMRC Tubercolosis Platform added: "Tuberculosis diseases are often not detected at all or not detected in time, particularly in rural areas. This makes it difficult to be able to initiate early treatment and prevent epidemic spread. We are glad that we at SAMRC can also provide a contribution towards improving health care in rural regions of South Africa by supporting the PreCare project." The SAMRC TB Platform undertakes research in developing relevant knowledge and tools for the prevention and treatment of tuberculosis through building a new generation of South African scientists equipped with cutting edge skills for reducing the burden of tuberculosis of South Africa. The platform focuses its work on the prevention of tuberculosis in congregate settings and high-risk populations such as pregnant women and health care workers.
The Fraunhofer Future Foundation is enabling the development of the mobile PreCare platform through the provision of funding amounting to around 0.6 million euros. With its funding program, the Foundation supports research projects that focus on the needs of civil society. In the selection of these projects, it is guided by the United Nations' Sustainable Development Goals (SDGs), such as enabling access to basic healthcare for as many people as possible worldwide.
Weitere Informationen:
https://www.ist.fraunhofer.de/en/press-media/2023/sustainable-decentralized-heal…
Media Contact
Dr. Simone Kondruweit Presse- und Öffentlichkeitsarbeit
Fraunhofer-Institut für Schicht- und Oberflächentechnik IST
All latest news from the category: Medical Engineering
The development of medical equipment, products and technical procedures is characterized by high research and development costs in a variety of fields related to the study of human medicine.
innovations-report provides informative and stimulating reports and articles on topics ranging from imaging processes, cell and tissue techniques, optical techniques, implants, orthopedic aids, clinical and medical office equipment, dialysis systems and x-ray/radiation monitoring devices to endoscopy, ultrasound, surgical techniques, and dental materials.
Back to home
Newest articles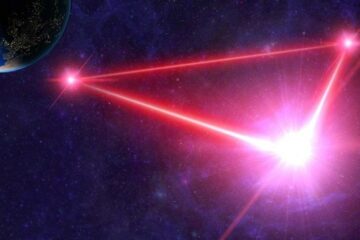 The search for the missing gravitational signal
A new SISSA study proposes an array of interferometers in space to detect subtle fluctuations in the background gravitational signals that may reveal the secrets of black hole mergers. Every…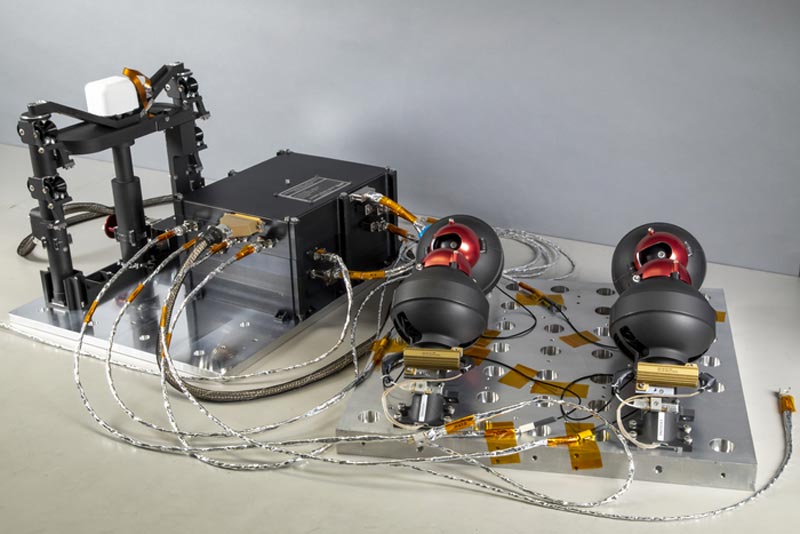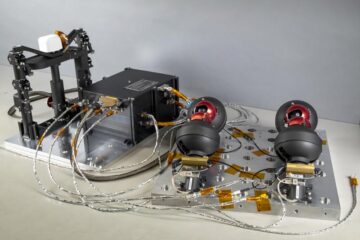 SwRI-developed instrument delivered for lunar lander mission
LMS instrument will study electrical conductivity of the Moon's interior. Southwest Research Institute recently delivered the Lunar Magnetotelluric Sounder (LMS) to Firefly Aerospace in Cedar Park, Texas, for integration into…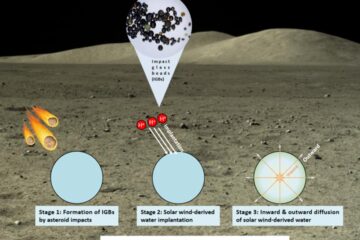 Researchers find new water reservoir on Moon
Lunar surface water has attracted much attention due to its potential for in-situ resource utilization by future lunar exploration missions and other space missions. Now, a research group led by…