Start-up markets artificial cell membranes that can speed up drug discovery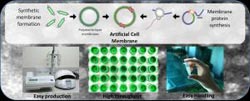 ACM Biolabs, a spin-off company from A*STAR's Institute of Materials Research and Engineering (IMRE), will market novel plastic cell membranes to be used as low-cost, easily maintained drug targets that help shorten the drug discovery process.
What usually takes weeks or even months can now be done in a matter of days using these new materials. Combined with a robust scalability to large scale quantities, ACM's artificial cell membranes may cut costs in the initial phase of drug discovery by up to two-thirds.
1. Artificial cell membranes (ACMs) are customised synthetic cell membranes that mimic live, targeted membrane proteins. The new technology allows the production of membrane proteins without the need for the specially controlled environments, conditions and training that is required in current live cell culture laboratories. ACM Biolabs' products, which can be tailor-made to a pharmaceutical company's specific drug testing requirements, are produced rapidly and are stable over a long period, leading to significantly reduced costs and streamlining of the currently tedious and cumbersome drug discovery process. The patented artificial cell membrane technology was first developed at A*STAR's IMRE in 2009 by integrating biology with innovative materials science know-how and is now licensed to ACM Biolabs.
2. Cells communicate with each other and exchange vital molecules through their 'skin' or membranes, facilitated by specific proteins, or membrane proteins. Disruption of the communication pattern can lead to diseases such as cancer, diabetes, obesity, and Parkinson's Disease. Understanding the working of membrane proteins is critical in creating medicines to combat diseases. ACM Biolabs has adapted natural cellular processes to invent a simple yet functional system, where synthetic materials are engineered to host membrane proteins. These include some membrane proteins that cannot currently be produced in a stable form using today's cell-based technology, i.e. the so-called 'hard targets'.
3. "Our proprietary artificial cell membrane technology is a unique combination of engineered polymer materials and biology that gives pharmaceutical companies a faster, cheaper alternative to current drug discovery methods," said Dr Madhavan Nallani, a former IMRE scientist who is the founder and now the Director of ACM Biolabs, which produces these patented artificial cell membranes with customised membrane proteins.
4. "Our aim is to lower the entry barrier for more companies and labs to screen novel drugs, or test existing drugs on novel targets", added Dr Nallani. "ACM Biolabs believes that our product can reduce the risk from some of the more daunting phases in the drug discovery process and allows the creation of a new generation of innovative drugs."
5. "The commercialisation of this technology is an excellent example of A*STAR's plan to push lab-based research into the marketplace," said Prof Andy Hor, Executive Director of IMRE. "The success of this spin-off is also part of our efforts to create a generation of scientist-entrepreneurs that can help lead Singapore's charge in a future knowledge-based economy".
6. ACM Biolabs targets the drug discovery industry, especially the life science tools market, which is worth an estimated US$42 billion currently. Its technology will significantly impact the membrane protein related assays in the cell biology sector, which accounts for a third of the life science tools industry revenue and is expected to reach US$15 billion by 2015. The market potential is huge, especially for disruptive technologies like Artificial Cell Membranes, since the majority of known membrane proteins have yet to be explored as drug targets partly due to the difficulties in studying them in live cells. This serves as a validation for the company's technology and also grows the company's acceptance as a market provider of products and partner for expertise in membrane protein targets.
7. The award-winning Artificial Cell Membrane technology was first recognised as a finalist in the prestigious Asian Innovation Awards 2011 organised by The Wall Street Journal Asia. ACM Biolabs went on to win the "Most Innovative Start-up" award for its potential application in membrane protein drug screening analysis at the Action Community for Entrepreneurship (ACE)-ETPL Investor Forum held in June 2012. ACM Biolabs has also recently secured a SPRING Technology Enterprise Commercialisation Scheme (TECS) Proof-of-Value grant worth S$500,000 to help grow the start-up.
For media enquiries, please contact:
Mr Eugene Low
Manager, Corporate Communications
for Institute of Materials Research and Engineering (IMRE)
3, Research Link
Singapore 117602
DID +65 6874 8491
Mobile +65 9230 9235
Email loweom@scei.a-star.edu.sg
For technical enquiries, please contact:
Dr Madhavan Nallani
Director
ACM Biolabs Pte Ltd.,
50 Nanyang Drive, Research Techno Plaza, XFrontier Block 6,
Singapore 637553
DID +65 65927946
Email mnallani@acmbiolabs.com
Annex A – ACM Biolabs and A*STAR Corporate Profiles
About ACM Biolabs
ACM Biolabs is a biotech startup, with its main office and R&D lab in Singapore. Our company uses the artificial cell membrane (ACM) platform to produce tailor-made products and programs centered around 'hard targets' in drug discovery. Typically, these are membrane protein targets that cannot be reliably produced using cell-lines. The mission of ACM Biolabs is to de-risk early stage drug discovery by significantly lowering the costs and time required for drug and antibody screening. Our area of expertise is focused on developing of new screening technologies using properties unique to the ACM matrix. ACM technology is also used in industry-standard assays and enables high-throughput screening at a scale not achievable by current platforms. For more information, please visit www.acmbiolabs.com/home.html.
About the Institute of Materials Research and Engineering (IMRE)
The Institute of Materials Research and Engineering (IMRE) is a research institute of the Agency for Science, Technology and Research (A*STAR). The Institute has capabilities in materials analysis & characterisation, design & growth, patterning & fabrication, and synthesis & integration. We house a range of state-of-the-art equipment for materials research including development, processing and characterisation. IMRE conducts a wide range of research, which includes novel materials for organic solar cells, photovoltaics, printed electronics, catalysis, bio-mimetics, microfluidics, quantum dots, heterostructures, sustainable materials, atom technology, etc. We collaborate actively with other research institutes, universities, public bodies, and a wide spectrum of industrial companies, both globally and locally. For more information about IMRE, please visit www.imre.a-star.edu.sg.
About Agency for Science, Technology and Research (A*STAR)
The Agency for Science, Technology and Research (A*STAR) is Singapore's lead public sector agency that fosters world-class scientific research and talent to drive economic growth and transform Singapore into a vibrant knowledge-based and innovation driven economy.
In line with its mission-oriented mandate, A*STAR spearheads research and development in fields that are essential to growing Singapore's manufacturing sector and catalysing new growth industries. A*STAR supports these economic clusters by providing intellectual, human and industrial capital to its partners in industry.
A*STAR oversees 18 biomedical sciences and physical sciences and engineering research entities, located in Biopolis and Fusionopolis, as well as their vicinity. These two R&D hubs house a bustling and diverse community of local and international research scientists and engineers from A*STAR's research entities as well as a growing number of corporate laboratories.
Media Contact
Eugene Low
Research asia research news
Alle Nachrichten aus der Kategorie: Medical Engineering
The development of medical equipment, products and technical procedures is characterized by high research and development costs in a variety of fields related to the study of human medicine.
innovations-report provides informative and stimulating reports and articles on topics ranging from imaging processes, cell and tissue techniques, optical techniques, implants, orthopedic aids, clinical and medical office equipment, dialysis systems and x-ray/radiation monitoring devices to endoscopy, ultrasound, surgical techniques, and dental materials.
Zurück zur Startseite
Neueste Beiträge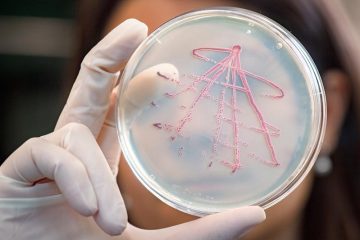 Grow faster, die sooner: How growth rates influence the fitness of bacteria
"The fitness of bacteria is more complex than expected," explains Ulrich Gerland, professor for the theory of complex biosystems at the Technical University of…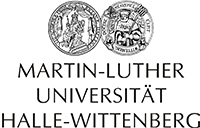 Spintronics: Researchers show how to make non-magnetic materials magnetic
In solid-state physics, oxide layers only a few nanometres thick are known to form a so-called two-dimensional electron gas. These thin layers, separated from…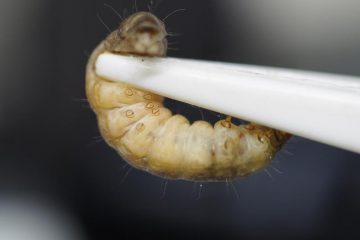 Caterpillars of the wax moth love eating plastic: Fraunhofer LBF investigates degradation process
Within the Framework of a research project on the chemical imaging analysis of plastic digestion in caterpillars (RauPE), a team from Fraunhofer LBF used…