Space technology to help hospitals contain spread of avian flu infection
In response to concerns from hospitals to prepare for eventual pandemic flu outbreaks, the French company AirInSpace, with support from ESA's Technology Transfer Programme, has successfully adapted technology developed to protect astronauts for use in critical care centres to protect immune-deficient patients against airborne pathogens such as the avian flu virus.
Independent tests conducted at the Laboratory of Virology and Viral Pathogenesis in Lyon, France, by Professor Bruno Lina confirmed this week that AirInSpace's Plasmer™ bioprotection system completely eliminates airborne avian flu virus from highly concentrated aerosols.
The technology for the biological decontamination of air onboard manned spacecraft was invented in the early 90s by a group of Russian scientists. In 1997 the Russian space station MIR was equipped with Plasmer reactors to protect cosmonauts and electronic equipment from bacteria, viruses and fungal contamination. In April 2001, reactors were also installed to clean the air from micro-organisms in the Russian segments of the International Space Station.
European space industry has invested in research and development of similar systems to clean air on-board spacecraft, and has achieved excellent results in air monitoring and purification for manned space missions. For example, Italian industry has developed the life support system shared by the Italian Space Agency's Multi-Purpose Logistics Modules (MPLM) and ESA's recently completed Columbus laboratory, ready for the International Space Station.
Space tech at work in hospitals
Plasmer is a multistage system using strong electric fields and cold-plasma chambers to eliminate micro-organisms in the air. With support from ESA's Technology Transfer and Promotion Office, AirInSpace used this space technology in 2001 to develop a transportable and protective unit for use in hospitals and emergency scenarios, providing an easily deployable clean room.
"With the special Plasmer technology we have managed to develop an innovative solution to provide clean air by destroying more than 99.9% of micro-organisms, responding to the special needs of immune-compromised patients in hospitals," said Laurent Fullana, CEO of AirInSpace.
"Our system 'ImmunairTM' uses five Plasmer reactors to provide a clean-air 'tent', free of infective germs around a patient's bed. It is targeted primarily for immuno-haematology, oncology, reanimation and transplant hospital departments."
A smaller mobile medical device, named PlasmairTM has been successfully launched to help contain infection risks and meet air quality standards in operating theatres, cytotoxic preparation rooms, research labs, intensive care, and sterilization rooms.
Immunair and Plasmair have now been used in more than 70 medical centres in France.
"Mobile equipment using this type of technology could be used to control the risks of cross-contamination in case of patient isolation required during a pandemic outbreak," said Professor Lina, Head of the French National Reference Centre for the Flu and one of the leading bird-flu experts in France.
"In case of a local avian flu outbreak, our Plasmair and Immunair systems could be put in place within hours to establish emergency temporary hospital facilities, for example in schools, for more people than conventional local hospitals can handle," Fullana added, confirming that interest has already been expressed from several authorities to establish portable emergency facilities using Plasmer bioprotection systems.
AirInSpace is actively working to expand the use of the Plasmer technology in new air treatment systems for non-hospital applications, such as commercial airliners, private jets, other transportation means, industrial environments and residential usage.
All latest news from the category: Medical Engineering
The development of medical equipment, products and technical procedures is characterized by high research and development costs in a variety of fields related to the study of human medicine.
innovations-report provides informative and stimulating reports and articles on topics ranging from imaging processes, cell and tissue techniques, optical techniques, implants, orthopedic aids, clinical and medical office equipment, dialysis systems and x-ray/radiation monitoring devices to endoscopy, ultrasound, surgical techniques, and dental materials.
Back to home
Newest articles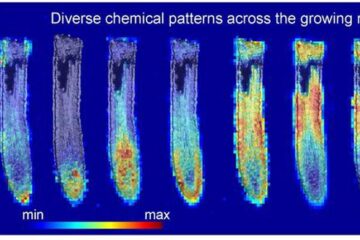 Groundbreaking images of root chemicals
… offer new insights on plant growth. Technology used in cancer research leads to roadmap of chemicals important for agriculture, food production and climate resilience. On a sunny springtime stroll…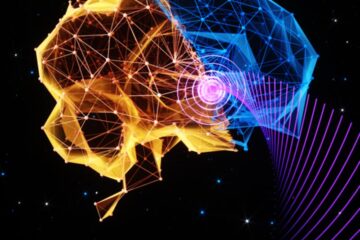 Induction of a torpor-like state with ultrasound
Chen's team used ultrasound to safely, noninvasively induce a torpor-like state in mice, rats. Some mammals and birds have a clever way to preserve energy and heat by going into…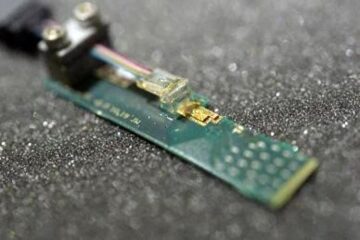 Chip-based QKD achieves higher transmission speeds
Quantum key distribution system based on integrated photonics lays groundwork for network implementation. Researchers have developed a quantum key distribution (QKD) system based on integrated photonics that can transmit secure…