Novel technique offers new look at ancient diet dogma
A Penn State researcher is part of the team that developed techniques that have generated insights into dietary divergences between some of our human ancestors, allowing scientists to better understand the evolutionary path that led to the modern-day diets that humans consume. "Our new techniques are allowing us to get beyond simple dichotomies and helping us understand the processes by which dietary evolution is working," said Peter Ungar, professor of anthropology at the University of Arkansas.

Ungar and Robert Scott, postdoctoral fellow at the University of Arkansas, with colleagues at the Worcester Polytechnic Institute, State University of New York at Stony Brook, Johns Hopkins University School of Medicine and Penn State University, report their findings in the August 4, 2005 issue of the journal Nature.
The researchers, including Dr. Alan Walker, Evan Pugh Professor of Biological Anthropology and Biology, Penn State, investigated microscopic wear on the teeth of two species of ancient hominims – Australopithecus africanus, which lived between 3.3 and 2.3 million years ago, and Paranthropus robustus, which lived between 2 and 1.5 million years ago. The pits and scratches found on the teeth offer a visual history of the type of food consumed by the tooth's owner. Pits indicate a diet of hard, brittle foods, like nuts and seeds, while scratches imply a diet of tough foods, like leaves and possibly meat.
Traditional examinations of these ancient teeth – counting pits and lines on a black and white electron micrograph image – suggested that A. africanus ate tough foods and P. robustus dined on hard, brittle fare. However, the researchers used a new technique developed by Ungar and his colleagues that combines engineering software, scale-sensitive fractal analysis and a scanning confocal microscope to create a reproducible texture analysis for teeth – and the analysis tells a more complete story.
The researchers looked at both roughness, or complexity, and directionality in the teeth they examined.
"Since food objects interact with teeth, we have different kinds of complexity in different diets. Directionality also correlates with diet," Scott said. Hard foods like nuts and seeds tend to lead to more complex tooth profiles, while tough foods like leaves lead to more scratches, which corresponds with directionality.
The confocal microscope and engineering software allow the researchers to take three-dimensional coordinates of the entire tooth and form a detailed image of the surface. When these images are combined, they can use fractal analysis to examine patterns in the tooth wear. The analysis showed that the two species had significant amounts of overlap in their diets and that while P. robustus had more complexity in its tooth wear, indicating that it ate more hard and brittle foods than A. africanus, it ate tough foods as well.
The researchers believe that this indicates that the species frequently ate the same types of foods, but that in times of scarcity or seasonal changes, P. robustus changed its diet to include foods that differed from those of A. africanus.
"The difference in their evolution in terms of diet is not driven by their preferences, but by scarcity," Ungar said. "It gives you a whole new way of thinking about dietary adaptation."
The researchers credit the new method of examining microscopic wear on teeth with allowing them to gain new insights into dietary evolution. "The old technique was subject to observer error, so we couldn't get a handle on whether the variation we observed was real or the result of observer error in data acquisition," Ungar said. "The new technique is free of subjective observer error, so the variation we see is real. This allows us to actually look at within-species variation. We can finally get beyond 'these differed' and start to understand how much they differed and overlapped, and what this means in terms of their adaptations and evolution."
"This technique does the same thing as finding new fossils," Scott said. The researchers examined the teeth, approached the pits and scratches with a new technique and drew new conclusions from the data. "We can say things that we could never say before," he said.
Media Contact
A'ndrea Elyse Messer
EurekAlert!
All latest news from the category: Medical Engineering
The development of medical equipment, products and technical procedures is characterized by high research and development costs in a variety of fields related to the study of human medicine.
innovations-report provides informative and stimulating reports and articles on topics ranging from imaging processes, cell and tissue techniques, optical techniques, implants, orthopedic aids, clinical and medical office equipment, dialysis systems and x-ray/radiation monitoring devices to endoscopy, ultrasound, surgical techniques, and dental materials.
Back to home
Newest articles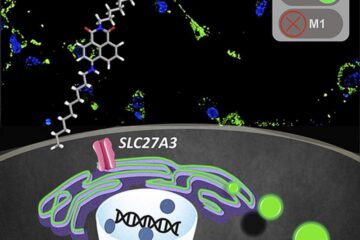 Labeling macrophages …
… associated with cancer progression using a selective dye. M1 and M2 are activated macrophages that protect our immune system and maintain homeostasis. Interestingly, they are characterized by distinct and…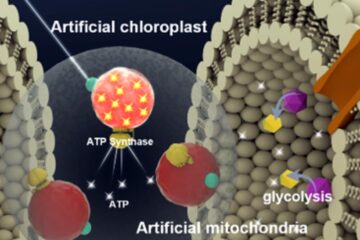 The powerhouse of the future: Artificial cells
Assessing how energy-generating synthetic organelles could sustain artificial cells. Energy production in nature is the responsibility of chloroplasts and mitochondria and is crucial for fabricating sustainable, synthetic cells in the…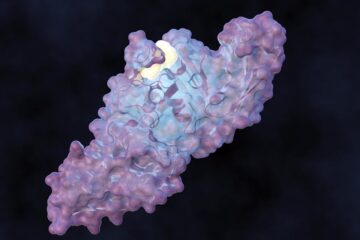 Molecule to disrupt SARS-CoV-2 infection
A team of scientists led by the Department of Energy's Oak Ridge National Laboratory designed a molecule that disrupts the infection mechanism of the SARS-CoV-2 coronavirus and could be used…