Cutting-edge MRI techniques for studying communication within the brain
Innovative magnetic resonance imaging (MRI) techniques that can measure changes in the microstructure of the white matter likely to affect brain function and the ability of different regions of the brain to communicate are presented in an article in the groundbreaking new neuroscience journal Brain Connectivity, a bimonthly peer-reviewed publication from Mary Ann Liebert, Inc.. The article is available free online at www.liebertpub.com/brain
Brain function depends on the ability of different brain regions to communicate through signaling networks that travel along white matter tracts. Using different types and amounts of tissue staining to measure how water molecules interact with the surrounding brain tissue, researchers can quantify changes in the density, orientation, and organization of white matter. They can then use this information to generate image maps of these signaling networks, a method called tractography.
Andrew Alexander and colleagues from University of Wisconsin, Madison, describe three quantitative MRI (qMRI) techniques that are enabling the characterization of the microstructural properties of white matter: diffusion MRI, magnetization transfer imaging, and relaxometry. This approach can be used to study and compare the properties of brain tissue across populations and to shed light on mechanisms underlying aging, disease, and gender differences in brain function, for example. The authors present their findings in the article "Characterization of Cerebral White Matter Properties Using Quantitative Magnetic Resonance Imaging Stains."
"White matter is the material that provides for the wiring and connectivity between brain regions. This exciting paper describes three new methodologies to measure the integrity of white matter in normal and diseased brain. These methods show promise in multiple sclerosis, depression, aging, and human development," says Bharat Biswal, PhD, Co-Editor-in-Chief of Brain Connectivity and Associate Professor, University of Medicine and Dentistry of New Jersey.
Brain Connectivity is the journal of record for researchers and clinicians interested in all aspects of brain connectivity. The Journal is under the leadership of founding and Co-Editors-in-Chief Christopher Pawela, PhD, assistant professor at the Medical College of Wisconsin, and Bharat Biswal, PhD. The Journal publishes original peer-reviewed papers, review articles, point-counterpoint discussions on controversies in the field, and a product/technology review section. To ensure that scientific findings are rapidly disseminated, articles are published Instant Online within 72 hours of acceptance, with fully typeset, fast-track publication within 4 weeks. Complete tables of content and a sample issue may be viewed online at www.liebertpub.com/brain
Mary Ann Liebert, Inc. is a privately held, fully integrated media company known for establishing authoritative medical and biomedical peer-reviewed journals, including Journal of Neurotrauma and Therapeutic Hypothermia and Temperature Management. Its biotechnology trade magazine, Genetic Engineering & Biotechnology News (GEN), was the first in its field and is today the industry's most widely read publication worldwide. A complete list of the firm's 70 journals, newsmagazines, and books is available at our website.
Mary Ann Liebert, Inc. 140 Huguenot Street, New Rochelle, NY 10801-5215 www.liebertpub.com
Phone (914) 740-2100 (800) M-LIEBERT Fax (914) 740-2101
Media Contact
Cathia Falvey
EurekAlert!
Alle Nachrichten aus der Kategorie: Medical Engineering
The development of medical equipment, products and technical procedures is characterized by high research and development costs in a variety of fields related to the study of human medicine.
innovations-report provides informative and stimulating reports and articles on topics ranging from imaging processes, cell and tissue techniques, optical techniques, implants, orthopedic aids, clinical and medical office equipment, dialysis systems and x-ray/radiation monitoring devices to endoscopy, ultrasound, surgical techniques, and dental materials.
Zurück zur Startseite
Neueste Beiträge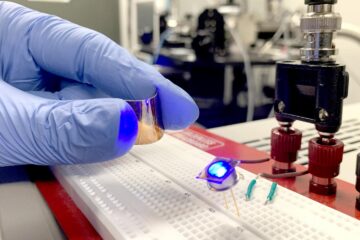 Colloidal quantum dot light emitters go broadband in the infrared
Broadband light emission in the infrared has proven to be of paramount importance for a large range of applications that include food quality and product/process monitoring, recycling, environmental sensing and…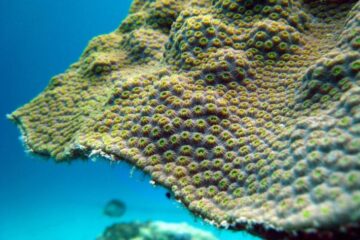 Coral's resilience to warming may depend on iron
Limited access to iron at high temperatures impairs growth and function of microalgae that live within coral cells. How well corals respond to climate change could depend in part on…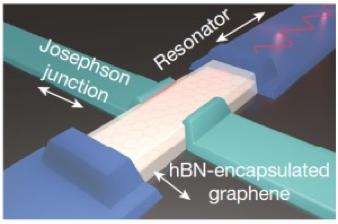 The most sensitive and fastest graphene microwave bolometer
Bolometers are devices that measure the power of incident electromagnetic radiation thru the heating of materials, which exhibit a temperature-electric resistance dependence. These instruments are among the most sensitive detectors…