Walls and curtains could sport liquid-crystal digital displays.
Homes of the future could change their wallpaper from cream to cornflower blue at the touch of a button, says Dirk Broer. His team has developed paint-on liquid crystal displays (LCDs) that offer the technology.
Liquid crystals are peculiar liquids: their molecules spontaneously line up, rather than being randomly orientated as in a normal liquid. Passing a voltage across the molecules switches their alignment, blocking the transmission of light so a display changes from light to dark.
Current LCDs on digital watches, mobile phones and laptops sandwich the crystal between heavy glass plates. The complicated production process is time-consuming, expensive and restricts the size of screens to just 1 metre square.
Broer and his colleagues have devised a new open-sandwich technique that instead deposits a layer of liquid crystal onto a single underlying sheet. Working at Eindhoven University of Technology and Philips Research Laboratories in the Netherlands, Broer's team has already produced prototypes on glass and plastic; fabric could be next.
The technique could create giant TV screens, digital billboards and walls that change colour. Slim, plastic LCDs sewn into fabric could display e-mail or text messages on your sleeve. "It depends what future societies want," says Broer.
The technique should feed people's thirst for smaller, cheaper gadgets. Conventional glass LCDs now make up an increasing part of a laptop's weight – plastic versions could change that, says Peter Raynes, who studies LCD technology at the University of Oxford, UK.
Crystal glazing
Broer's team made the LCD paint by mixing liquid crystal with molecules that link together into a rigid polymer when exposed to ultraviolet. In a two-stage process they effectively build tiny boxes holding the liquid1.
They coat a glass or plastic base with a thin layer of the LCD paint and mask out squares so that a blast of ultraviolet forms a grid of walls. When they remove the mask, a second exposure – at a wavelength that does not penetrate the whole liquid layer – seals over the boxes with a lid.
Standard LCDs, which are divided up into pixels, turn dark when a voltage crosses between electrodes on the two glass plates. The new displays instead pass voltage between two points on the same plate. Colour LCDs fit each pixel with red, green and blue colour filters.
"Don't expect to buy a watch featuring one of the new displays in the next six months," warns Raynes, however. He cautions that the technique needs work: compared with glass, the thin outer layer may be more easily penetrated by oxygen or water that degrade the crystal.
References
Penterman, R. et al. Single-substrate liquid-crystal displays by photo-enforced stratification. Nature, 417, 55 – 58, (2002).
Media Contact
HELEN PEARSON
© Nature News Service
All latest news from the category: Materials Sciences
Materials management deals with the research, development, manufacturing and processing of raw and industrial materials. Key aspects here are biological and medical issues, which play an increasingly important role in this field.
innovations-report offers in-depth articles related to the development and application of materials and the structure and properties of new materials.
Back to home
Newest articles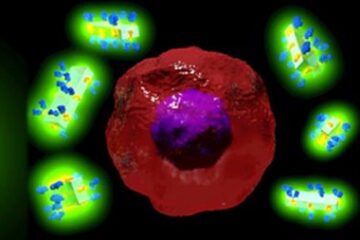 A world-first antibody-drug delivery system
It sounds like the stuff of science fiction: a man-made crystal that can be attached to antibodies and then supercharge them with potent drugs or imaging agents that can seek…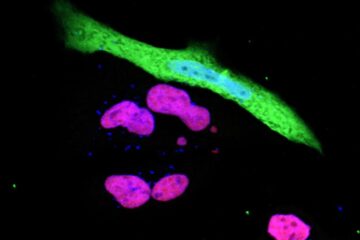 Revealed: How SARS-CoV-2 evades our immune system
Scientists at Hokkaido University and Texas A&M University have identified a key mechanism used by the SARS-CoV-2 virus to evade host immune systems. Researchers in Japan and the United States…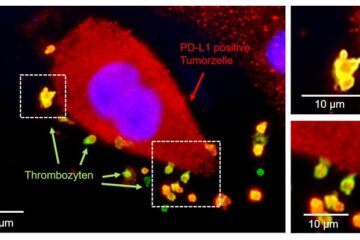 New approach developed to predict response of immunotherapies in lung cancer
New methodology at the University Hospital of Tübingen harnesses the function of platelets. At Tübingen University Hospital, a preclinical study led by Dr. Clemens Hinterleitner and Prof. Dr. Lars Zender,…