A conductive plastic fights corrosion
It poses great problems to our society, making it the subject of investigation for many research groups, which dedicate great efforts to find means to prevent or control this process. The Universidad Autónoma de Madrid has tested a new protection technique that consists of the electrodeposition of a conductive polymer (polypyrrole) over the surface of a material like copper that is easily oxidised.
Copper is widely used for many applications and being a metal that oxidises relatively easily, its conservation represents a great economical benefit. Conventional methods to avoid or minimise corrosion of the material are in many cases short lived, very expensive and involve the use of toxic chemicals.
A recent article by Pilar Herrasti published in the Electrochimica Acta journal describes how copper has been successfully covered with a conductive polymer that creates a barrier with the corrosive environment while leaving the conductive property of the material untouched. Conductive polymers are remarkable materials – plastics with a slightly altered composition that make them capable of conducting electricity. Synthesising these polymers is not complicated and the process can be varied to increase or decrease their conductivity.
When an oxidising potential is applied to a pyrrole solution, it oxidises the compound over the electrode, and a thin film of the material is laid over the metal. In the case of copper, the methodology involves generating a layer of copper oxide over which the polymer is deposited. This layer is conductive like the metal and since it is deposited in an oxidised state it can then be reduced, maintaining the copper in the passivity zone (non corrosion zone), while simultaneously acting as a physical barrier between the copper and the environment. For its effect to be adequate on the material there are two fundamental conditions, the oxide-reductive potential must be high and there should be minimal porosity.
To achieve this goal, a detailed study of electrodeposition has been carried out, using different techniques, and adjusting the different parameters such as environmental composition and potentials or currents applied. The polymer deposited copper was then tested by submerging it in a solution of NaCl, simulating sea water, which is one of the most corrosive environments there are, since it contains large numbers of chloride ions.
These ions are responsible for an extremely localised form of corrosion that leads to the creation of small holes in the metal, known as pitting. The study of the behaviour of these materials had led to the conclusion that by tuning the different parameters, a thin film can be created that withstands the attack of this harsh environment for at least a month.
Media Contact
Oficina Información Científica
alfa
Alle Nachrichten aus der Kategorie: Materials Sciences
Materials management deals with the research, development, manufacturing and processing of raw and industrial materials. Key aspects here are biological and medical issues, which play an increasingly important role in this field.
innovations-report offers in-depth articles related to the development and application of materials and the structure and properties of new materials.
Zurück zur Startseite
Neueste Beiträge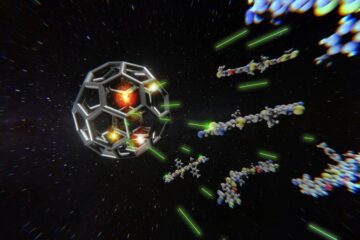 A question of affinity: How to design organic solar cell materials
A collaboration of scientists from the Max Planck Institute for Polymer Research (MPI-P) in Germany and the King Abdullah University of Science and Technology (KAUST) in Saudi Arabia have recently…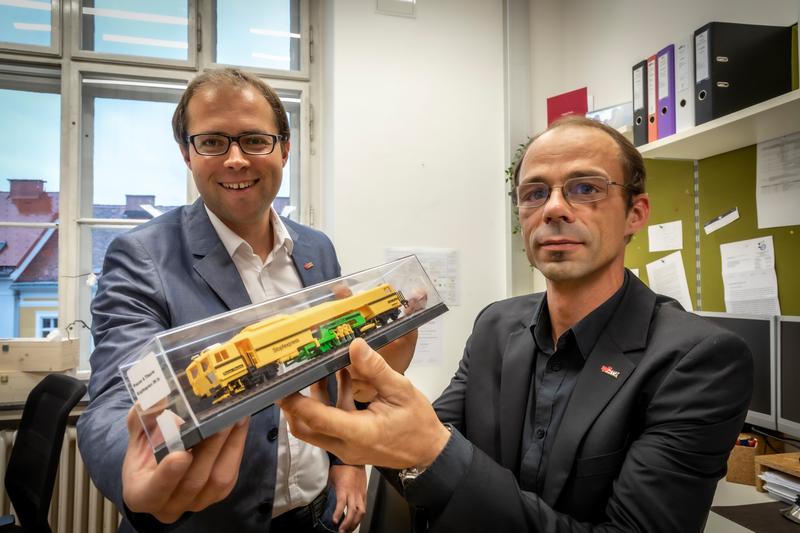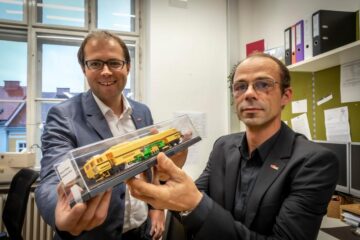 Intelligent maintenance: improved maintenance management for track
TU Graz algorithm-based method provides a basis for decisions on the correct amount of tamping measures on tracks, thus reducing their life-cycle costs by up to 20 per cent. Train…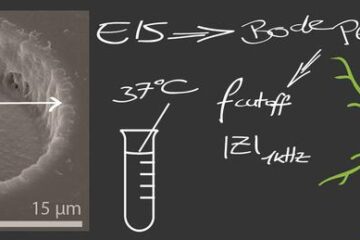 Performance test for neural interfaces
Freiburg researchers develop guidelines to standardize analysis of electrodes How can scientists measure and define the performance of neural electrodes if there are no uniform standards? Freiburg microsystems engineer Dr….