Advice for Designing Reliable Nanomaterials
Stronger or tougher? For designers of advanced materials, this tradeoff may complicate efforts to devise efficient methods for assembling nanometer-scale building blocks into exotic ceramics, glasses and other types of customized materials.
"Not all properties may benefit from microstructural refinement, so due caution needs to be exercised in materials design," writes the National Institute of Standards and Technology's (NIST) Brian Lawn in the January issue of Journal of Materials Research.* An expert on brittle materials, Lawn advises that past experience is not always a useful guide for predicting material properties and performance when film thicknesses, grain sizes and other characteristic dimensions shrink toward molecular proportions. At this level, materials designers must reckon with interatomic force laws that are obscured at larger scales, from micrometers (millionths of a meter) on up.
"Generally in brittle materials, strength (resistance to crack initiation) increases and toughness (resistance to crack propagation) decreases as characteristic scaling dimensions diminish," Lawn concludes from his work to refine ceramics used in biomechanical applications such as dental crowns and orthopedic implants. At the nanoscale, tiny cracks require more load to spread them, but have little resistance to extension once they start and are, therefore, more likely to spread catastrophically. Depending on the application in mind, the decrease in fracture toughness may more than offset initial gains in strength, or the ability to withstand stresses that squeeze, stretch or twist the material.
This poses challenges for designers who choose to build minuscule devices and tiny systems with ceramics because of the light weight, high strength and hardness. Lawn says contact points in devices with moving parts will require especially close attention. As the size of contacts decreases, he notes, stresses will become more concentrated, "increasing the potential for irreversible damage and premature failure at ever-lower critical loads."
*B.R. Lawn, "Fracture and Deformation in Brittle Solids: A Perspective on the Issue of Scale," J. Mater. Res., Vol. 19, No. 1,
Jan. 2004.
Alle Nachrichten aus der Kategorie: Materials Sciences
Materials management deals with the research, development, manufacturing and processing of raw and industrial materials. Key aspects here are biological and medical issues, which play an increasingly important role in this field.
innovations-report offers in-depth articles related to the development and application of materials and the structure and properties of new materials.
Zurück zur Startseite
Neueste Beiträge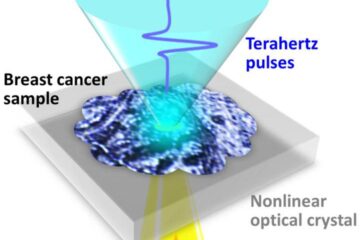 Key breakthrough towards on-site cancer diagnosis
No stain? No sweat: Terahertz waves can image early-stage breast cancer without staining. A team of researchers at Osaka University, in collaboration with the University of Bordeaux and the Bergonié…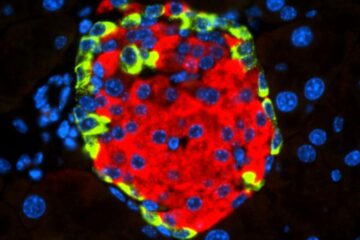 A CNIO team describes how a virus can cause diabetes
It has recently been described that infection by some enteroviruses – a genus of viruses that commonly cause diseases of varying severity – could potentially trigger diabetes, although its direct…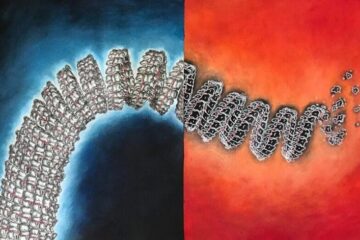 Targeting the shell of the Ebola virus
UD research team looking at ways to destabilize virus, knock it out with antivirals. As the world grapples with the coronavirus (COVID-19) pandemic, another virus has been raging again in…