Researchers develop nanoscale fibers that are thinner than the wavelengths of light they carry
Researchers have developed a process to create wires only 50 nanometers (billionths of a meter) thick. Made from silica, the same mineral found in quartz, the wires carry light in an unusual way. Because the wires are thinner than the wavelengths of light they transport, the material serves as a guide around which light waves flow. In addition, because the researchers can fabricate the wires with a uniform diameter and smooth surfaces down to the atomic level, the light waves remain coherent as they travel.
The smaller fibers will allow devices to transmit more information while using less space. The new material may have applications in ever-shrinking medical products and tiny photonics equipment such as nanoscale laser systems, tools for communications and sensors. Size is of critical importance to sensing–with more, smaller-diameter fibers packed into the same area, sensors could detect many toxins, for example, at once and with greater precision and accuracy.
Researchers at Harvard University led by Eric Mazur and Limin Tong (also of Zhejiang University in China), along with colleagues from Tohoku University in Japan, report their findings in the Dec. 18, 2003, issue of the journal Nature.
The National Science Foundation (NSF), a pioneer among federal agencies in fostering the development of nanoscale science, engineering and technology, supports Mazur's work. In FY 2004, NSF requested an expansion over earlier investments in critical fields including nanobiotechnology, manufacturing at the nanoscale, instrumentation and education. These efforts will enable development of revolutionary technologies that contribute to improvements in health, advance agriculture, conserve materials and energy and sustain the environment. The research will help to establish the infrastructure and workforce needed to exploit the opportunities presented by nanoscale science and engineering.
NSF comments regarding the research discovery and the Mazur group:
"Dr. Mazur's group at Harvard has made significant contributions to the fields of optics and short-pulse laser micromachining," says Julie Chen, program director in NSF's Nanomanufacturing program. "This new method of manufacturing subwavelength-diameter silica wires, in concert with the research group's ongoing efforts in micromachining, may lead to a further reduction of the size of optical and photonic devices."
"Dr. Mazur is involved in exciting, broader applications for short-pulse laser research, including microsurgery, such as laser eye surgery and dermatology, and studies of neurons in microscopic nematodes," says Julie Chen, program director in NSF's Nanomanufacturing program.
"Dr. Mazur is also extensively involved in education and outreach activities, with several high school and undergraduate students conducting research and many other middle school and high school students participating in laboratory visits," says Julie Chen, program director in NSF's Nanomanufacturing program.
"The multidisciplinary nature of the Mazur group's work offers an excellent training vehicle to move into other areas of research," says Denise Caldwell, one of the officers who monitors Mazur's awards. "One researcher I met at a Physics Frontiers center was able to successfully transition from plasma physics graduate research in Mazur's lab to a post-doctoral project on experimental neuroscience," she adds. Caldwell is a program director in NSF's Physics Frontiers program.
"He has been a national leader in developing techniques for using interactive teaching in large physics lecture courses and in developing tools to measure student learning in physics," says Duncan McBride, Program Director in NSF's Education and Human Resources Directorate. Dr. Mazur's work integrates research and education, and in 2001 he received the NSF Director's award for Distinguished Teaching Scholars.
Comment from Mazur regarding outreach:
"I have always been of the opinion that doing good science requires being a good educator," says Mazur. "What good is a scientific breakthrough if one cannot convince the public, let alone another scientist of its value?"
All news from this category: Materials Sciences
Materials management deals with the research, development, manufacturing and processing of raw and industrial materials. Key aspects here are biological and medical issues, which play an increasingly important role in this field.
innovations-report offers in-depth articles related to the development and application of materials and the structure and properties of new materials.
Back to the Homepage
Latest posts
How to train a robot
… using AI and supercomputers UT Arlington computer scientists use TACC systems to generate synthetic objects for robot training. Before he joined the University of Texas at Arlington as an…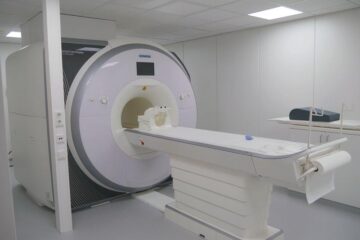 IfADo expands systems biology approach with research MRI
Watching the brain at work and studying its functions – this is now possible at the Leibniz Research Centre for Working Environment and Human Factors (IfADo) by magnetic resonance imaging…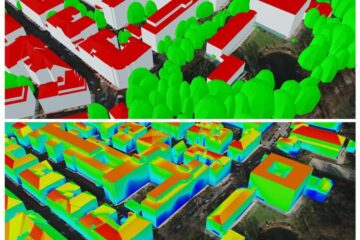 Electricity from the house wall
The great potential of building facades to capture solar energy Roofs are not the only suitable places for installing photovoltaic modules to generate electricity from the sun's rays. Facades could…