Ultra-thin coating traps DNA on a leash

A coating that tethers DNA to a glass surface and allows the molecule to attach in three different places could make DNA microarrays denser and more affordable, according to Penn State material scientists.
DNA is the basis of enormous efforts in research and development in pharmaceutical and chemical industries across the country. To assay large numbers of DNA fragments, researchers use DNA microarrays – sometimes called biochips or genome chips. Currently, manufacture of these chips is time consuming and expensive.
Glass is the common, inexpensive substrate base for optical detection in DNA microarrays. However, the glass surface is slippery and DNA will not stick in place. Penn State researchers have developed a coating made of molecules with one side that binds to glass and the other side that grabs on to DNA strands to solve this problem.
"The coating is a single molecule thick, about one nanometer," says Dr. Carlo G. Pantano, distinguished professor of materials science and director of Penn State's Materials Research Institute. "The DNA that attaches to this flexible leash is able to act as if it were free floating."
The organic molecules that make up the coating have one end that attaches to the glass and the other end with three functional amine groups where DNA strands can interact and attach. Retention of DNA is more than 50 percent better than found on DNA microarrays using traditional coatings.
Because fluorescent markers are routinely used with DNA microarrays to locate specific DNA fragments that have hybridized, the underlying glass and the coating need to be as non-fluorescent as possible.
Pantano, working with Samuel D. Conzone and Daniel Haines, research scientists at Schott Glass Technologies, and EzzEldin Metwalli, Penn State postdoctoral fellow, chose a variety of glasses, including pure silicon dioxide, Borofloat and flat-panel display glass, to test for self fluorescence of the glass and the coated glass. The researchers found that the coating did not change the self-fluorescence of the slide.
The researchers found that silicon dioxide glass and a Schott product called Borofloat had exceptionally low self-fluorescence. Spin coating of liquid 3-trimethoxysilylpropyl diethylenetriamine, DETA, on the surface or the glass deposited a uniform mono-molecular layer coating on the glass and did not enhance self-fluorescence. The DNA strands were then pin spotted onto the surface and the surface subsequently exposed to ultra violet light or heat so that the DNA would bind to the coating.
Tests showed that the DETA coating was better than aminopropyl triethoxysilane, a standard coating currently in use. The researchers also found that silicon dioxide based microarrays had the best retention of DNA, retaining 22.5 percent of the DNA applied and as much as 17 percent higher than other substrates tested.
"Research on coatings for DNA microarrays is driven by the need to put more spots on each slide so that more potential drugs or genes can be tested at once," says Pantano. "With less self fluorescence, better adhesion of the DNA probes, and more functionality of the tethered DNA, we are moving in the right direction. Perhaps we will find a way to produce re-usable microarrays."
Schott Glass Technologies of Duryea, Pa., who has now licensed the coating, supplied the glass used in development. Penn State has filed for a patent on this work which was supported by Schott Glass and Penn State's National Science Foundation Materials Research Science and Engineering Center (MRSEC).
Media Contact
A'ndrea Elyse Messer
EurekAlert!
All news from this category: Materials Sciences
Materials management deals with the research, development, manufacturing and processing of raw and industrial materials. Key aspects here are biological and medical issues, which play an increasingly important role in this field.
innovations-report offers in-depth articles related to the development and application of materials and the structure and properties of new materials.
Back to the Homepage
Latest posts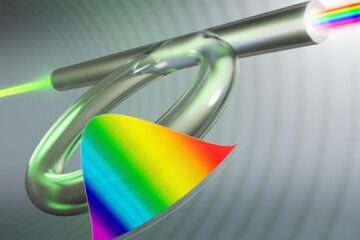 Novel chirped pulses defy 'conventional wisdom'
University of Rochester researchers describe first highly chirped pulses created by a using a spectral filter in a Kerr resonator. The 2018 Nobel Prize in Physics was shared by researchers…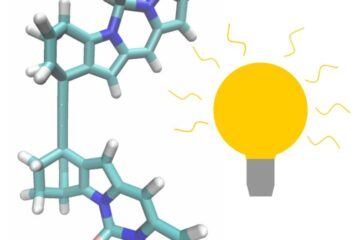 Scientists design superfast molecular motor
Light-driven molecular motors have been around for over twenty years. These motors typically take microseconds to nanoseconds for one revolution. Thomas Jansen, associate professor of physics at the University of…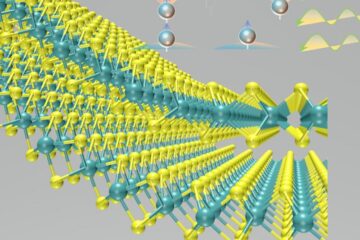 Changing a 2D material's symmetry can unlock its promise
Jian Shi Research Group engineers material into promising optoelectronic. Optoelectronic materials that are capable of converting the energy of light into electricity, and electricity into light, have promising applications as…