Plastic lamp-posts that cause less damage on collision could save hundreds of lives across Europe. In the UK alone, over 500 motorists are killed each year hitting roadside objects such as lampposts. The collapsing posts developed in this EUREKA project E! 2534 THERMOPOLE are able to absorb much of the force in a collision, saving the car driver from the full impact.
According to Gerry Boyce, Director of the UK lead partner Euro Projects, "the THERMOPOLE project team "set out to create a lamp-post that could withstand the elements, including high winds, and we then wanted that strength to fail when a car hits it, crumbling or hinging to absorb the impact forces and save the driver and its occupants". The team has succeeded, creating prototypes that are stronger than steel, maintenance free and recyclable.
Whilst the thermoplastic lamp-post can withstand wind and rain, it buckles under impact. This buckling is helped by the positioning of the access hatch, which is a feature of all lamp-posts. "We turned what could have been a weakness to our advantage," says Boyce. "The hatch becomes a built-in weak point over which the lamp-post can hinge when a car impacts."
The project created a thermoplastic composite that is a cheaper and more environmentally friendly alternative to the polyester resin currently used to reinforce fibreglass structures used in lamp-posts.
Danish partner Twinrov provided the key technology that replaces the resin with new thermoplastic materials. These are plastics that are solid at room temperature, but when heated they melt and can be moulded and remoulded around the glass fibres forming hollow shapes that are stronger than steel, kinder to the environment and cheaper and faster to produce.
"Thermoplastics are particularly interesting for Danish companies," says Charlotte Olesen, Director of Twinrov "because we probably have the strictest health and safety laws governing the use of solvent-based resins".
Euro Projects has already set up a spin-off company, Safecomp, to develop the market for the new lamp-posts. This includes promoting the benefits of the new lamp-posts to local councils and authorities, explaining that they are cheaper and quicker to produce, maintenance free, can save lives and, when broken by a car impact, they can be ground down and recycled.
According to Boyce, "EUREKA played a key role, allowing us to pool expertise that no single company has, to create this new technology which could also be used for applications other than lamp-posts, including flag poles, signs and pipes."
Alle Nachrichten aus der Kategorie: Materials Sciences
Materials management deals with the research, development, manufacturing and processing of raw and industrial materials. Key aspects here are biological and medical issues, which play an increasingly important role in this field.
innovations-report offers in-depth articles related to the development and application of materials and the structure and properties of new materials.
Zurück zur Startseite
Neueste Beiträge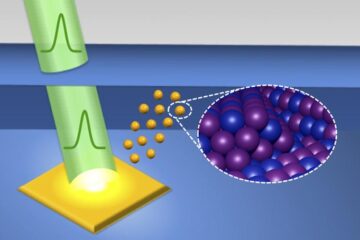 Pulsed lasers in liquids speed up hunt for effective catalysts
Chemical catalysts are the change agents behind the production of just about everything we use in our daily lives, from plastics to prescription drugs. When the right catalysts are mixed…
Cell-to-cell contacts control liver regeneration
Dresden and Cambridge researchers identify cell type that regulates liver regeneration with touch. From the time of Aristotle, it has been known that the human liver has the greatest regenerative…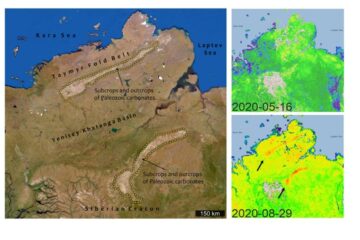 Thawing permafrost releases greenhouse gas from depth
In a study led by the University of Bonn, geologists compared the spatial and temporal distribution of methane concentrations in the air of northern Siberia with geological maps. The result:…