New Glass Can Replace Expensive Crystals in Some Lasers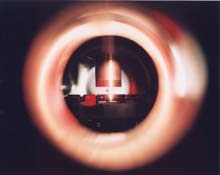 …and bring high power to small packages
Researchers have developed a new family of glasses that will bring higher power to smaller packages in lasers and optical devices and provide a less-expensive alternative to many other optical glasses and crystals, like sapphire. Called REAl(tm) Glass (Rare-earth – Aluminum oxide), the materials are durable, provide a good host for atoms that improve laser performance, and may extend the range of wavelengths that a single laser can currently produce.
With support from the National Science Foundation (NSF), Containerless Research, Inc. (CRI), based in the Northwestern University Evanston Research Park in Illinois, recently developed the REAl(tm) Glass manufacturing process. NSF is now supporting the company to develop the glasses for applications in power lasers, surgical lasers, optical communications devices, infrared materials, and sensors that may detect explosives and toxins.
"NSF funded the technology at a stage when there were very few companies or venture capitalists that would have made the choice to invest," says Winslow Sargeant, the NSF officer who oversees CRI's Small Business Innovation Research (SBIR) award. "We supported the REAl Glass research because we saw there was innovation there," adds Sargeant. "They are a great company with a good technology, so we provided seed money to establish the technology's feasibility. Right now, we can say the feasibility is clear, and they're one step closer to full-scale manufacturability," he says.
CRI originally developed the glasses with funding from NASA. The research used containerless processing techniques, including a specialized research facility-the Electrostatic Levitator-at the NASA Marshall Space Flight Center in Huntsville, Ala. With the NASA device, the researchers levitated the materials using static electricity and then heated the substances to extremely high temperatures. In that process, the materials were completely protected against contact with a surrounding container or other sources of contamination.
"The research that led to the development of REAl Glass concerned the nature and properties of 'fragile' liquids, substances that are very sensitive to temperature and have a viscosity [or, resistance to flow] that can change rapidly when the temperature drops," says Richard Weber, the CRI principal investigator on the project.
REAl(tm) Glass, like many other glasses, is made from a supercooled liquid. This means that the liquid cooled quickly enough to prevent its atoms from organizing and forming a crystal structure. At lower temperatures, such as room temperature, the atoms are "fixed" in this jumbled, glassy state. In REAl(tm) Glass, the glass making process also provides a mechanism for incorporating rare-earth elements in a uniform way. This quality makes REAl Glass particularly attractive for laser applications.
After CRI scientists spent several years on fundamental research into fragile liquids, NSF provided funds to develop both patented glasses and proprietary manufacturing processes for combining the glass components in commercial quantities and at a much lower cost than for levitation melting. Using high temperature melting and forming operations, CRI is making REAl Glass in 10 mm thick rods and plates, establishing a basis for inexpensive, large scale production of sheet and rod products.
"The REAl(tm) Glass products are a new family of optical materials," says Weber, who adds that CRI is already meeting with businesses to talk about requirements for laser, infrared window, and other optical applications and supplying finished products or licensing the material for use.
"The REAl(tm) Glass technology combines properties of competing materials into one [material]," says NSF's Sargeant. "With these glasses," he adds, "researchers can design smaller laser devices, because of the high power density that can be achieved, and can provide small, high-bandwidth devices for applications in the emerging fiber-to-the-home (FTTH) telecom market."
Because the glass can incorporate a variety of rare-earth elements into its structure, CRI can craft the glasses to yield specific properties, such as the ability to tune a laser across multiple light wavelengths. The ability to tune the light wavelength can have important implications for the lasers used in dental procedures and surgery, providing more control for operations involving skin shaping or cauterization.
The Air Force Office of Scientific Research is supporting CRI's research into applications, including materials for infrared waveguides and sensors needed to identify chemical components. CRI is also continuing basic research on fragile oxide liquids, which they believe still offer much potential for generating new materials, and ultimately, optical devices.
All latest news from the category: Materials Sciences
Materials management deals with the research, development, manufacturing and processing of raw and industrial materials. Key aspects here are biological and medical issues, which play an increasingly important role in this field.
innovations-report offers in-depth articles related to the development and application of materials and the structure and properties of new materials.
Back to home
Newest articles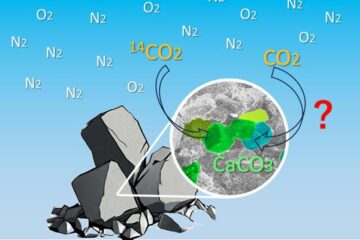 New method verifies carbon capture in concrete
Confirming CO2 origins could be useful for emissions trading. Carbon capture is essential to reduce the impact of human carbon dioxide emissions on our climate. Researchers at the University of…
Seeing cancer's spread through a computational window
Computational model allows researchers to simulate cellular-scale interactions across unprecedented distances in the human vasculature. Biomedical engineers at Duke University have significantly enhanced the capabilities of a computational model that…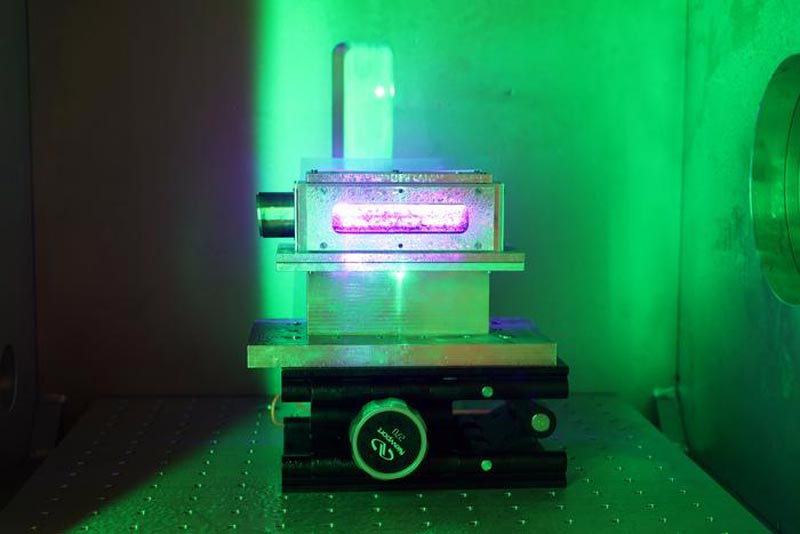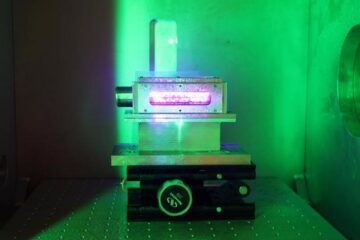 Compact accelerator technology achieves major energy milestone
Particle accelerators hold great potential for semiconductor applications, medical imaging and therapy, and research in materials, energy and medicine. But conventional accelerators require plenty of elbow room — kilometers —…