Wood to replace oil in building polymers
A new type of polymers can be produced in a more environmentally friendly way, using wood instead of oil as a raw material, according to research at the Royal Institute of Technology (KTH) in Stockholm, Sweden. The next step is to replace the wood with the process water from the pulp industry. This means a solution to an environmental problem and access to a cheap renewable raw material.
The substances in question, hemicellulose-based hydrogels, are a good example of how oil can be replaced by other raw materials in the production of polymers, an ever more important step in efforts to create a sustainable society. The new possibilities of producing hydrogels and other polymers from wood and process water from the pulp industry have whetted the interest of the forestry industry in pursuing this research further, according to Margaretha Söderqvist Lindblad, who has presented a doctoral dissertation based on this research. Since hemicellulose is soluble both in water and certain mild organic solvents, production can furthermore be more environmentally friendly than parts of the corresponding processes using oil as raw material.
"Older techniques for isolating hemicellulose yield water-insoluble hemicellulose, which is considerably more difficult to alter chemically. So on top of the fact that the raw material is to be preferred in our endeavor to create a sustainable society, the ensuing reactions are also easy on the environment," says Margareth Söderqvist Lindblad. This is entirely in line with the efforts to find environmentally adapted solutions that permeate all research at the new interdisciplinary Department of Fiber and Polymer Technology at KTH. Professor Ann-Christine Albertsson, who directed the dissertation, began work on developing polymers from renewable raw materials as early as the mid 1980s.
The chemical structure of hemicellulose also opens great potential for developing hydrogels with varying characteristics. One application is in systems for releasing drugs and fertilizing substances. The explanation lies in the structure of the hydrogels. Their atoms are arranged in a network structure, which means that they swell in water without dissolving. One effect will be that substances placed inside the network structure will remain there and can be more evenly distributed in water solutions.
"In systems for drug release the active substance can be placed inside the network structure and thereby be more evenly distributed over time. On a larger scale the same principle can be used in agriculture to distribute fertilizer substances more evenly and thereby decrease the risk of eutrophication of our waters," says Margaretha Söderqvist Lindblad. The research behind the dissertation has also dealt with how renewable resources can be utilized in building polymers by fermenting agricultural products like rapeseed oil and starch monomers (building blocks) for other polymers.
Alle Nachrichten aus der Kategorie: Materials Sciences
Materials management deals with the research, development, manufacturing and processing of raw and industrial materials. Key aspects here are biological and medical issues, which play an increasingly important role in this field.
innovations-report offers in-depth articles related to the development and application of materials and the structure and properties of new materials.
Zurück zur Startseite
Neueste Beiträge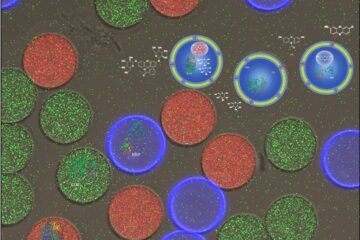 An artificial cell on a chip
Researchers at the University of Basel have developed a precisely controllable system for mimicking biochemical reaction cascades in cells. Using microfluidic technology, they produce miniature polymeric reaction containers equipped with…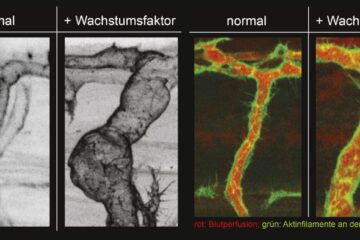 Specific and rapid expansion of blood vessels
Nature Communications: KIT researchers identify a new mechanism to control endothelial cell size and arterial caliber – basis for better treatment of heart infarct and stroke. Upon a heart infarct…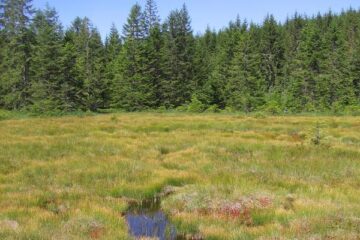 Climate change drives plants to extinction in the Black Forest in Germany
Climate change is leaving its mark on the bog complexes of the German Black Forest. Due to rising temperatures and longer dry periods, two plant species have already gone extinct…