Colloidal inks form self-supporting scaffolds through robocasting
A new way to assemble complex, three-dimensional structures from specially formulated colloidal inks could find use in advanced ceramics, sensors, composites, catalyst supports, tissue engineering scaffolds and photonic materials.
As will be reported in the July 9 issue of the journal Langmuir, scientists have developed colloidal, gel-based inks that form self-supporting features through a robotic deposition process called robocasting. A computer-controlled robot squeezes the ink out of a syringe, almost like a cake decorator, building the desired structure layer by layer.
"Our goal is to make designer materials that can't be made by conventional forming techniques," said Jennifer Lewis, a professor of materials science and engineering and of chemical engineering at the University of Illinois at Urbana-Champaign.
The work is a collaboration between Lewis, Illinois graduate student James Smay, and Joseph Cesarano, a staff scientist at the U.S. Department of Energy's Sandia National Laboratories in Albuquerque, N.M. Cesarano pioneered the concept of robocasting several years ago and implemented it as an alternative "rapid prototyping" method for producing ceramic components. The Illinois-Sandia group is advancing the technique to finer scales and designing special inks that can form self-supporting features.
"The directed assembly of fine-scale, three-dimensional structures containing spanning elements required the development of concentrated colloidal, gel-based inks," Lewis said. "These inks must first flow through a very fine deposition nozzle and then quickly 'set' to maintain their shape while simultaneously bonding to the underlying layer."
The researchers have created structures with features as small as 100 microns (about the diameter of a human hair) and have spanned gaps as large as 2 millimeters.
The elastic properties and the viscous response of the ink can be "tuned" by tailoring the strength of the interparticle attractions, Lewis said. Because of the dynamic nature of the resulting gel, the particle network forms very quickly after the ink is pushed through the syringe, providing the desired shape retention.
Through careful control of colloidal forces, the researchers not only can produce complex shapes that can't be made by conventional molding or extrusion processes, they also can build in complexity with respect to chemical composition.
"The robotic deposition equipment has the capability of handling multiple inks and dispensing them simultaneously," Lewis said. "As the relative rates of deposited ink are regulated, structures can be built that have compositional variations in them."
Inks are housed in separate syringes mounted on the robotic deposition apparatus and can be mixed or deposited independently. The ink exits the nozzle as a continuous, rod-like filament that is deposited onto a moving platform, yielding a two-dimensional pattern. After a layer is generated, the stage is raised and another layer is deposited. This process is repeated until the desired structure is produced. The machine's motion is controlled by a computer program called RoboCAD, developed by Smay. The software allows users to rapidly design and build complex, three-dimensional structures by simply designing layers as two-dimensional drawings.
"Ink can be made from nearly any particulate material that can be suspended in solution, as long as the interparticle forces can be tuned to yield the desired viscoelastic response," Lewis said. "We have made inks out of silica, alumina, lead zirconate titanate, and hydroxyapatite (the basic inorganic constituent of bone) colloidal particles. We also can deposit polymeric, metallic, and semiconducting colloidal inks."
The National Science Foundation and the Department of Energy funded this work
Media Contact
James E. Kloeppel
EurekAlert!
All latest news from the category: Materials Sciences
Materials management deals with the research, development, manufacturing and processing of raw and industrial materials. Key aspects here are biological and medical issues, which play an increasingly important role in this field.
innovations-report offers in-depth articles related to the development and application of materials and the structure and properties of new materials.
Back to home
Newest articles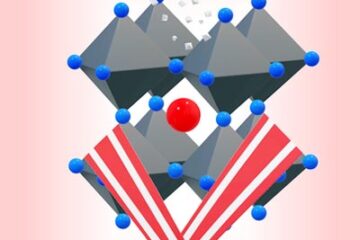 Perovskite solar cells soar to new heights
Metal halide perovskites have been under intense investigation over the last decade, due to the remarkable rise in their performance in optoelectronic devices such as solar cells or light-emitting diodes….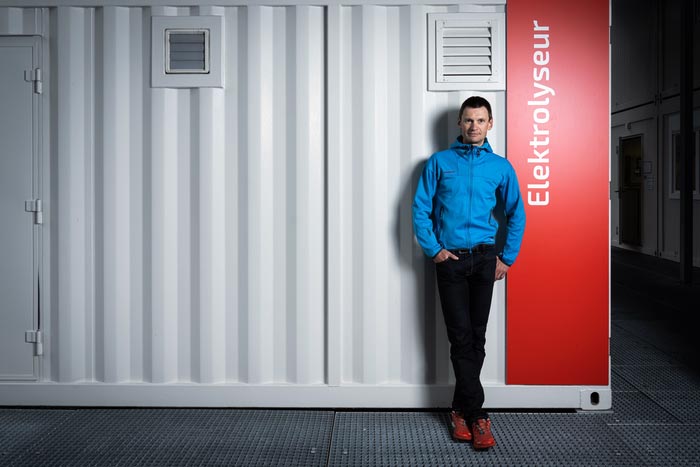 Blue hydrogen can help protect the climate
An international group of researchers led by the Paul Scherrer Institute and the Heriot-Watt University has carried out in-depth analyses of the climate impact of blue hydrogen. This is produced…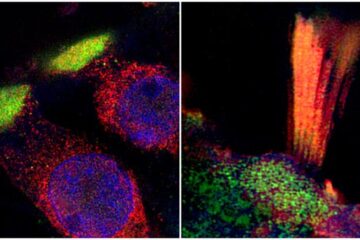 Genes associated with hearing loss visualised in new study
Researchers from Uppsala University have been able to document and visualise hearing loss-associated genes in the human inner ear, in a unique collaboration study between otosurgeons and geneticists. The findings…