Jacketing of DuPont™ Hytrel® insulates and protects Leoni spiral jumper cables at 350 km/h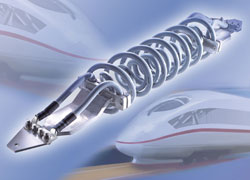 Leoni, a manufacturer of tailor-made special cables and specialist for mobile high-flex connections, picked this thermoplastic elastomer because it met the application's demanding multiple requirements. These include flex-fatigue resistance, flexibility at low temperatures, resistance to chemicals, to UV exposure and to impact; it also had to be a good electrical insulator, and to have good processing characteristics that permit cost-effective manufacturing.
Cable jacketing for high-voltage cables from the roof of one carriage to the next must withstand a demanding combination of extreme stresses. Operating voltage at contact points is 25 kV. While a train is moving, the cables are exposed to permanent vibration and have to dynamically compensate distance differences between carriages, which can be as much as 1000 mm on extreme track sections. Very good hydrolysis resistance is required, as well as good recovery at temperatures between –30 °C and +80 °C. The cables must stand up to ice, snow and hail as well as exposure to UV radiation, ozone and cleaning agents.
"Our extensive tests showed that we meet all these requirements with Hytrel® thermoplastic polyester elastomer , and that the required properties are maintained during years of use," says Jörg Ruder, who works in Research and Development at Leoni elocab. "A decisive criterion for our choice of material was the fact that Hytrel® offers almost identical processing characteristics from batch to batch. This means that we can extrude the jacketing over the electrical conductor, which is a highly bunched copper stranding of about 15 mm diameter, with uniform productivity and with a constant high quality."
The jumper cables protected by Hytrel® daily demonstrate their suitability for use under extremely tough conditions in high-speed use. On the Madrid-Valladolid stretch and in German high-speed rail traffic the ICE and VELARO trains on which they are used reach speeds up to 350 km/h in all weathers.
Leoni elocab manufactures the stranded copper conductor at its factory at Georgensgmünd, near Nuremberg, Germany, and extrudes the jacketing of Hytrel® at the same location. The complete cable is then formed into a spiral and sections are completed with terminal plates. Together with the plates one carriage-to-carriage system for the ICE weighs about 16 kg.
"High-speed train manufacturers the world over are interested in our jumper cables, which are known for their tried-and-tested reliability" Ruder adds. "At present Leoni elocab is making further tests on cable constructions to be used at even lower temperatures and under more extreme mechanical stresses. In these future-oriented projects, too, we are planning to use Hytrel® as the insulating jacketing on high-tension jumper cables, because we know that the combination with this material possesses the necessary reserves."
"The Leoni elocab jumper cable is a typical example where we believe that our materials can help to bring value to our customers' finished products, particularly in the extrusion sector where there is a strong fit for DuPont engineering polymers in many demanding applications", comments Ramon Brugada, manager of DuPont's Extrusion Application Center in Meyrin, Switzerland.
Hytrel® thermoplastic polyester elastomers (TPC-ET) combine the processing advantages of thermoplastics with the properties of elastomers. For example, high-performance Hytrel® 7246 contains no plasticizer and it combines high hardness—72 Shore D—with an especially good low-temperature elasticity. All Hytrel® types can be pigmented consistently and processed easily, thus preventing damage to the conductors while allowing high production speeds. The extrudate's surface is very smooth, giving an attractive appearance and at the same time preventing dirt and ice from attaching to it. All Hytrel® types show high chemical resistance and low permeability.
Leoni is a global developer and producer of wire, cable and on-board cabling systems. The Leoni Group, whose shares are quoted in the German MDAX exchange, has more than 34 000 employees in 30 countries. With some 90 subsidiaries the group had sales in 2006 of more than 2,1 billion Euro. The company's main customer is the automotive industry, for which Leoni develops and manufactures technically demanding products, ranging from a single-lead automotive wire to complete on-board systems with integrated electronics. Other products include wires and stranded conductors, standard leads for electrical appliances and the automotive industry, as well as special cables and complete systems for applications in various other industries and markets. Leoni elocab is a manufacturer of tailor-made cable solutions and a specialist in high-flex cables. It is a system supplier to the industrial technology, ship building. offshore technology and rolling stock industries.
The DuPont Engineering Polymers business manufactures and sells Crastin® PBT and Rynite® PET thermoplastic polyester resins, Delrin® acetal resins, Hytrel® thermoplastic polyester elastomers, DuPont™ ETPV engineering thermoplastic vulcanizates, Minlon® mineral-reinforced nylon resins, Thermx® PCT polycyclohexylene dimethylterephthalate, Tynex® nylon filaments, Vespel® parts and shapes, Zenite® liquid crystal polymers, Zytel® nylon resins and Zytel® HTN high-performance nylons. These products serve global markets in the aerospace, appliance, automotive, consumer, electrical, electronic, health-care, industrial, sporting goods and many other diversified industries.
DuPont is a science company. Founded in 1802, DuPont puts science to work by creating sustainable solutions essential to a better, safer, healthier life for people everywhere. Operating in more than 70 countries, DuPont offers a wide range of innovative products and services for markets including agriculture, nutrition, electronics, communications, safety and protection, home and construction, transportation and apparel.
The DuPont Oval Logo, DuPont™, The miracles of science™ and all product names denoted with ® are registered trademarks or trademarks of DuPont or its affiliates.
Media Contact
Horst Ulrich Reimer
Du Pont
Alle Nachrichten aus der Kategorie: Materials Sciences
Materials management deals with the research, development, manufacturing and processing of raw and industrial materials. Key aspects here are biological and medical issues, which play an increasingly important role in this field.
innovations-report offers in-depth articles related to the development and application of materials and the structure and properties of new materials.
Zurück zur Startseite
Neueste Beiträge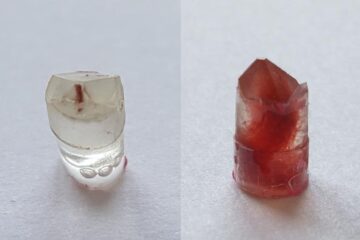 Fermented wool is the answer
FAU researchers reveal the secret of the famous Pazyryk carpet Why are the red, yellow, and blue colours used in the world's oldest knotted-pile carpet still so vivid and bright,…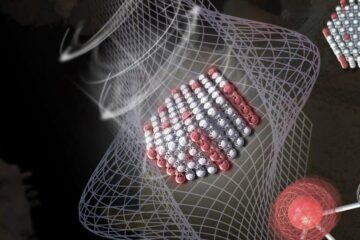 Advance in 'optical tweezers' to boost biomedical research
Much like the Jedis in Star Wars use 'the force' to control objects from a distance, scientists can use light or 'optical force' to move very small particles. The inventors…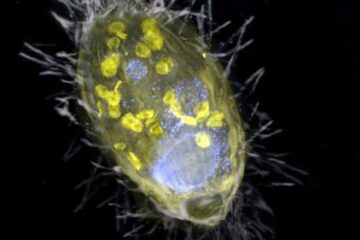 New form of symbiosis discovered
They are also called power plants of the cells: the mitochondria. They are present in almost all eukaryotic cells and they supply the cells with energy. Until now, it was…