Put a Cork in It: Research Details Quiet Composite Material
A research team at the University of Delaware is investigating this natural material as an environmentally friendly solution for quiet sandwich composites. They recently published a paper on the work in Scientific Reports, an online, open-access research publication from the publishers of Nature that covers all areas of the natural sciences.
"Cork is a natural product with intriguing properties," says Jonghwan Suhr, assistant professor in the Department of Mechanical Engineering and an affiliated faculty member in the Center for Composite Materials.
"It's energy absorbing, tough, lightweight and impact resistant, and it has excellent vibrational and acoustic damping properties. Its unique cellular arrangement also results in good thermal properties, and it's impermeable to moisture."
Suhr was adviser to the lead author on the paper, James Sargianis, who completed his master's degree in mechanical engineering at UD in May. The third member of the team was Hyung-ick Kim, a postdoctoral researcher at CCM who is an expert in mechanical characterization of advanced materials.
Sargianis's graduate research focused on exploring natural material-based sandwich composites with enhanced noise mitigation. Cork turned out to be one of the most promising alternatives to traditional sandwich structures.
Suhr explains that composite sandwich structures — typically made from synthetic foam cores or honeycomb materials bonded to carbon-epoxy face sheets — are commonly used in aerospace applications because they offer high bending stiffness and are very lightweight. However, he says, they are also good at radiating noise, which is not a desirable feature in an airplane. The current solution is to line the interior with four to six inches of glass fabric, but this increases weight and reduces space inside the cabin.
Enter cork as the new core for the sandwich.
In the recently reported study, the researchers compared sandwich structures made from a natural cork agglomerate core with those using a core made from a high-quality synthetic foam called Rohacell. Carbon-epoxy was used as the face sheet material with both cores.
"We achieved a 250 percent improvement in damping performance using the cork-based materials, with no sacrifice in mechanical properties," Suhr says. "Further, cork radiates little to no noise and is inexpensive. It's also sustainable and environmentally friendly because there are no carbon emissions associated with its production."
Since the paper was published in May, the team has been approached by Portugal-based Amorim, a world leader in the production of thermal and acoustic insulation materials based on natural raw cork.
In an email to Suhr, a company representative referred to the article as "excellent" and wrote, "We are astonished and very well surprised with such detail on your study." A group from Amorim plans to visit UD soon to learn more about the work.
Suhr sees the potential for application of cork-based sandwich structures in not only aircraft cabins but also car engine mounts, launch vehicle fairings, and wind turbine blades.
In the next phase of the project, the team will investigate the low-velocity impact of these materials.
Sargianis, who also earned his bachelor's degree at UD, in 2010, has accepted a position with the Naval Air Systems Command (NAVAIR) in Lakehurst, N.J. He took first-place honors at the 2012 SAMPE National Student Research Symposium in May for his work on natural material based-sandwich composites.
"It was great to work with James while he was here at UD," Suhr says. "He knows what he's doing, and he's a great problem solver. I have no doubt that he will become a leader in science and technology."
See the original story at
http://www.udel.edu/udaily/2012/jun/cork-sandwich-composites-061812.html
Media Contact
Andrea Boyle Tippett
EurekAlert!
All latest news from the category: Materials Sciences
Materials management deals with the research, development, manufacturing and processing of raw and industrial materials. Key aspects here are biological and medical issues, which play an increasingly important role in this field.
innovations-report offers in-depth articles related to the development and application of materials and the structure and properties of new materials.
Back to home
Newest articles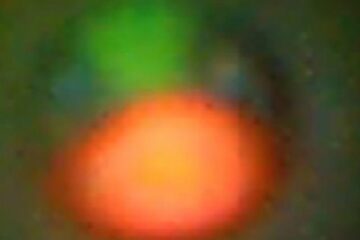 New species of microalgae discovered
Ultrasmall microalgae found in home aquarium could have multiple useful applications. A new species of microalgae was found in water from a home aquarium. While analyzing DNA samples taken from…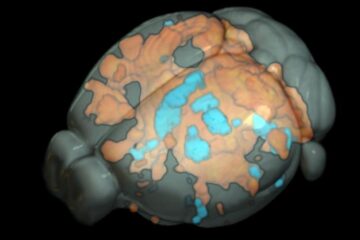 New technology may help inform brain stimulation
Brain stimulation, such as Deep brain stimulation (DBS), is a powerful way to treat neurological and psychiatric disorders. While it has provided therapeutic benefit for sufferers of Parkinson's, Alzheimer's, and…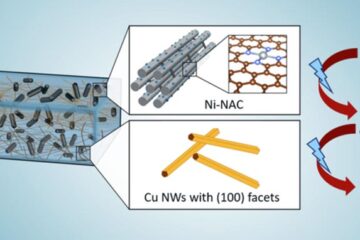 New hybrid catalyst could help decarbonization
… and make ethylene production more sustainable. A new hybrid catalyst converts carbon dioxide into ethylene in one pot. The catalyst was developed by scientists from Ames National Laboratory, Iowa…