Novel 'crumpling' of hybrid nanostructures increases SERS sensitivity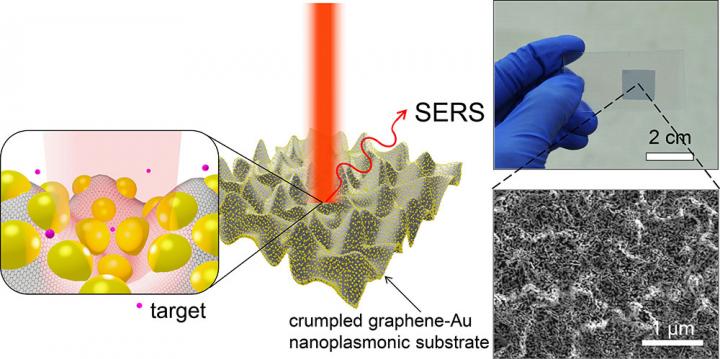 "I believe that this work will benefit researchers in the area of surface plasmonics by providing a new strategy/design for enhancing the surface enhanced Raman spectroscopy (SERS) detection limit," explained SungWoo Nam, an assistant professor of mechanical science and engineering at Illinois.
"This mechanical self-assembly strategy will enable a new class of 3D crumpled graphene?gold (Au) nanostructures. The enhanced limit of detection will allow biomedical and environment monitoring of important molecules at high sensitivity by SERS."
SERS substrates are used to analyze the composition of a mixture at the nanoscale for environmental analysis, pharmaceuticals, material sciences, art and archeological research, forensic science, drug detection, food quality analysis, and single cell detection. Using a combination of gold and silver nanoparticles and Raman-active dyes, SERS substrates also can target specific DNA and RNA sequences.
"This work demonstrates the unique capability of micro-to-nanoscale topographies of the crumpled graphene-Au nanoparticles–higher density, three-dimensional optically active materials–that are further enhanced by the formation of hot spots, bringing the nanoparticles closer," explained Juyoung Leem, a graduate student and first author of the study, "Mechanically Self-Assembled, Three-Dimensional Graphene?
Gold Hybrid Nanostructures for Advanced Nanoplasmonic Sensors," published in Nano Letters. "We achieve a 3D crumpled graphene?Au hybrid structure by the delamination and buckling of graphene on a thermally activated, shrinking polymer substrate. This process enables precise control and optimization of the size and spacing of integrated Au nanoparticles on crumpled graphene for higher SERS enhancement."
According to Nam, the 3D crumpled graphene?Au nanostructure exhibits at least one order of magnitude higher SERS detection sensitivity than that of conventional, flat graphene?Au nanoparticles. The hybrid structure is further adapted to arbitrary curvilinear structures for advanced, in situ, nonconventional, nanoplasmonic sensing applications.
"One of the key advantages of our platform is its ability to shrink and adapt to complex 3D surfaces, a function that has not been previously demonstrated," Nam stated. An earlier study by Nam's research group was the first to demonstrate graphene integration onto a variety of different microstructured geometries, including pyramids, pillars, domes, inverted pyramids, and the 3D integration of gold nanoparticle/graphene hybrid structures.
###
In addition to Leem and Nam, the study's co-authors include post-doctoral researcher Pilgyu Kang and graduate student Michael Cai Wang in the Department of Mechanical Sciences and Engineering. Experiments were carried out in part in the Frederick Seitz Materials Research Laboratory, the Micro and Nano Technology Laboratory, and the Beckman Institute Imaging Technology Group at Illinois.
All latest news from the category: Materials Sciences
Materials management deals with the research, development, manufacturing and processing of raw and industrial materials. Key aspects here are biological and medical issues, which play an increasingly important role in this field.
innovations-report offers in-depth articles related to the development and application of materials and the structure and properties of new materials.
Back to home
Newest articles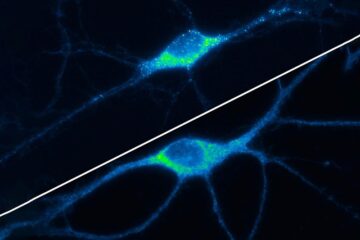 Neurons: How RNA granules grow and shrink
LMU scientists have shown that small aggregates function as temporary RNA repositories, which are regulated by neural activity. Cells constantly have to adapt the level of activity of certain genes…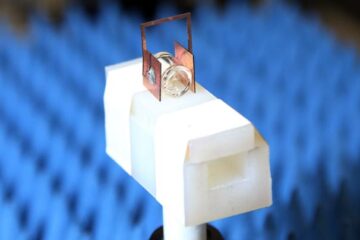 Custom 'headphones' boost atomic radio reception 100-fold
Researchers at the National Institute of Standards and Technology (NIST) have boosted the sensitivity of their atomic radio receiver a hundredfold by enclosing the small glass cylinder of cesium atoms…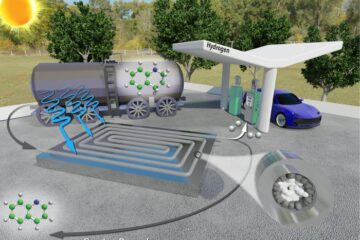 New tech aims to drive down costs of hydrogen fuel
Researchers from North Carolina State University have developed a new technique for extracting hydrogen gas from liquid carriers which is faster, less expensive and more energy efficient than previous approaches….