Synthesis of opium alkaloids using electric current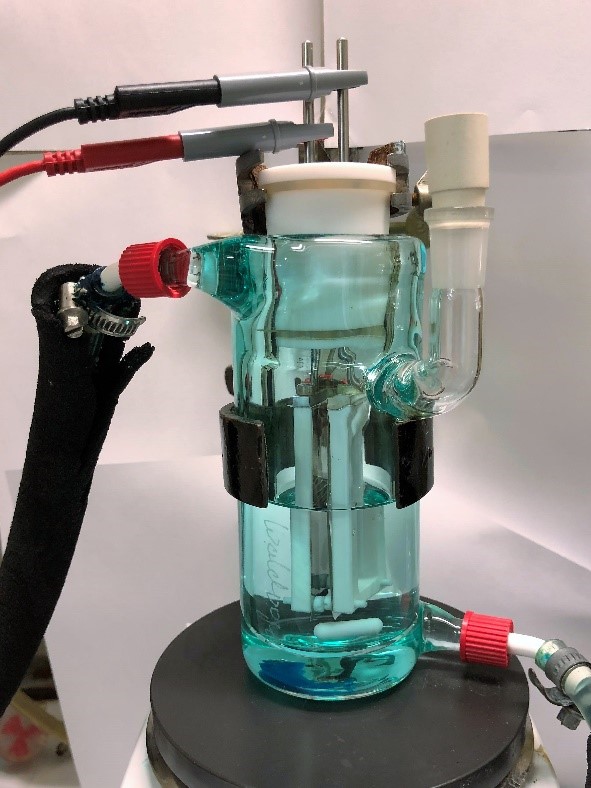 Researchers at Johannes Gutenberg University Mainz (JGU) have mastered a nearly 50-year-old challenge of electrosynthetic chemistry, namely the electrochemical synthesis of thebaine. The chemists had set themselves this difficult task within the framework of a collaboration with the University of Münster.
Thebaine is a component of the latex of the opium poppy and is named after the old designation of Luxor, i.e., the Ancient Egyptian city of Thebes. This opium alkaloid is the biosynthetic precursor of codeine and morphine and serves as the starting material for the industrial production of important pharmaceuticals, such as oxycodone or naloxone.
The key step in the biosynthesis of thebaine, codeine, and morphine involves a reaction known as oxidative coupling. For decades, researchers have been trying to mimic this transformation in the laboratory.
However, this oxidative coupling represents a considerable challenge because it can result in the formation of four different products, only one of which can be further converted into thebaine. Hence, in order to efficiently mimic this naturally occurring process, a highly selective reaction is mandatory.
For decades, chemists have attempted to accomplish a biomimetic synthesis of thebaine using conventional oxidants. However, large quantities of these often toxic reagents were required and undesired coupling products were obtained in most cases.
Electrochemistry is a technique that involves the transfer of electrons to or from molecules on the surface of electrodes immersed in a solution. Using this method, it is possible to perform reagent-free oxidations.
In fact, these environmentally benign processes only require electric current and avoid the production of chemical waste. So far, electrochemistry did not provide coupling products which could be transformed into thebaine, and its electrochemical synthesis remained a challenging task.
Alexander Lipp and Professor Till Opatz from the Institute of Organic Chemistry at JGU have now solved this long-standing problem. Their approach involved astute modification of the starting materials used in the oxidative coupling. With this, they have also paved the way for the future electrochemical synthesis of further opium alkaloids.
Other participants involved in the project were Professor Siegfried R. Waldvogel, also from the Institute of Organic Chemistry at Mainz University, and Professor Hans J. Schäfer from the University of Münster. The project was undertaken under the aegis of the Advanced Lab for Electrochemistry and Electroorganic Synthesis (ELYSION), financed by the Carl Zeiss Foundation.
Image:
http://www.uni-mainz.de/bilder_presse/09_orgchemie_opium_alkaloide.jpg
The Mainz-based chemists investigated the oxidative key step in the biosynthesis of thebaine, codeine, and morphine using a simple and self-made electrochemical cell.
photo/©: Alexander Lipp
Publication:
A. Lipp et al., A Regio‐ and Diastereoselective Anodic Aryl–Aryl Coupling in the Biomimetic Total Synthesis of (−)‐Thebaine, Angewandte Chemie International Edition, 22 May 2018,
DOI:10.1002/anie.201803887
https://onlinelibrary.wiley.com/doi/abs/10.1002/anie.201803887
Contact:
Professor Dr. Till Opatz
Institute of Organic Chemistry
Johannes Gutenberg University Mainz
55099 Mainz, GERMANY
phone +49 6131 39-22272 or 39-24443
fax +49 6131 39-22338
e-mail: opatz@uni-mainz.de
https://ak-opatz.chemie.uni-mainz.de/prof-dr-till-opatz/ [in German]
Related links:
https://doi.org/10.1002/anie.201806821 (Cover in Angewandte Chemie Int. Ed.)
Read more:
http://www.uni-mainz.de/presse/aktuell/5480_ENG_HTML.php – press release "Antidiabetic action of natural fatty acid derivatives not confirmed" (25 June 2018)
http://www.uni-mainz.de/presse/19700_ENG_HTML.php – press release "Wood instead of petroleum: New approach to producing chemical substances solely from renewable resources" (26 Oct. 2015)
http://www.uni-mainz.de/presse/19525_ENG_HTML.php – press release "Carl Zeiss Foundation donates EUR 850,000 to the Advanced Lab for Electrochemistry and Electroorganic Synthesis at Mainz University" (12 Aug. 2015)
Media Contact
Petra Giegerich
idw - Informationsdienst Wissenschaft
All latest news from the category: Life Sciences and Chemistry
Articles and reports from the Life Sciences and chemistry area deal with applied and basic research into modern biology, chemistry and human medicine.
Valuable information can be found on a range of life sciences fields including bacteriology, biochemistry, bionics, bioinformatics, biophysics, biotechnology, genetics, geobotany, human biology, marine biology, microbiology, molecular biology, cellular biology, zoology, bioinorganic chemistry, microchemistry and environmental chemistry.
Back to home
Newest articles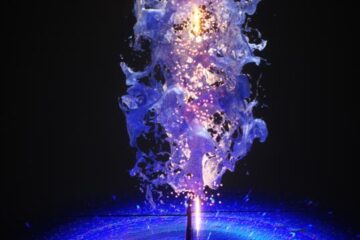 Advancing materials science with the help of biology and a dash of dish soap
High-speed X-ray free-electron lasers have unlocked the crystal structures of small molecules relevant to chemistry and materials science, proving a new method that could advance semiconductor and solar cell development….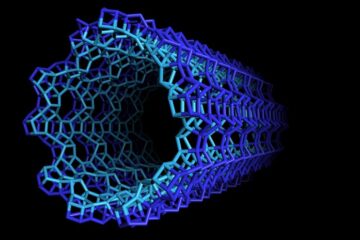 Zeolite nanotube discovery made by researchers at Georgia Tech
Zeolites, which are crystalline porous materials, are very widely used in the production of chemicals, fuels, materials, and other products.  So far, zeolites have been made as 3D or 2D…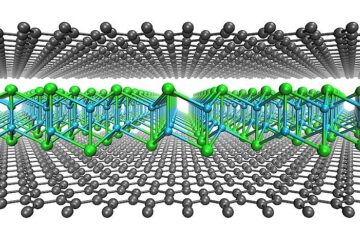 Impossible material made possible inside a graphene sandwich
The design of new materials allows for either improved efficiency of known applications or totally new applications that were out of reach with the previously existing materials. Indeed, tens of…