Research shows why 1 bacterial infection is so deadly in cystic fibrosis patients
Scientists have found why a certain type of bacteria, harmless in healthy people, is so deadly to patients with cystic fibrosis.
The bacterium, Burkholderia cenocepacia, causes a severe and persistent lung infection in patients with CF and is resistant to nearly all known antibiotics. Cystic fibrosis is a chronic disorder characterized by a buildup of mucus in the lungs and other parts of the body, and various types of lung infection are responsible for about 85 percent of deaths in these patients.
The Ohio State University researchers have determined that B. cenocepacia bacteria interfere with an important survival process in cells whose job is to fight infection. This phenomenon is even stronger in CF patients, so the infection exacerbates the cell malfunction.
The research group also showed that rapamycin, an existing drug known to stimulate this cell-survival process, called autophagy, helped control B. cenocepacia infection in mice that serve as a model for cystic fibrosis.
The scientists also dissected the role of a molecule called p62, which plays a role in the autophagy process. They found that p62 inside macrophages, the cells that fight infection, is influential in controlling B. cenocepacia infection.
"This suggests that manipulating p62 levels might help patients with CF fight off the lethal infection," said Amal Amer, assistant professor of microbial infection and immunity and internal medicine at Ohio State and senior author of the study.
The research will be presented April 22 at the American Society for Biochemistry and Molecular Biology annual meeting, which is being held in conjunction with the Experimental Biology 2012 conference in San Diego. The rapamycin findings also were published in a recent issue of the journal Autophagy.
The B. cenocepacia infection remains relatively rare but highly transmissible in patients with cystic fibrosis. "It's really a death sentence for the patient. The disease either progresses with propagation of inflammation and chronic destruction of lung tissue, or acute infection with severe sepsis that occurs very quickly. We don't know which patient will take which course," said Amer, also an investigator in Ohio State's Center for Microbial Interface Biology.
Amer and her colleagues had been studying autophagy in other organisms before experimenting with these bacterial cells. Autophagy allows a cell to digest parts of itself to produce energy when it is experiencing starvation.
"We were among the first to show that autophagy can actually clear infection," Amer said. "So not only is it a physiological pathway in the background all the time, but some bacteria, when they infect cells, will be engulfed by autophagy. And that helps in clearing the infection."
These cells that can use autophagy to clear infection are the macrophages, which are first-responders in the immune system that essentially eat offending pathogens.
Amer and Ohio State doctoral student Basant Abdulrahman showed that macrophages isolated from both mice and humans that carried the most common CF mutation could not clear the B. cenocepacia infection. The bacterium invades the macrophage and just sits there, Amer explained, instead of being digested and cleared away.
Because autophagy was not working in these cells, the researchers tested the effects of the drug rapamycin, an immune-system suppressant that is known to stimulate autophagy, in normal animals and those with the most common CF genetic mutation.
The drug had no real effect on normal mice because they could clear a B. cenocepacia infection on their own, said Abdulrahman, the study's lead author and presenter of the research at Experimental Biology 2012. But in mice with CF, she said, the drug's stimulation of the autophagy process helped these mice clear the bacterial infection from their lungs.
With this strong suggestion that autophagy is a potential target for new CF treatments, the researchers set out to better understand this process in CF macrophages that are unable to fight the B. cenocepacia infection. And that is when they found that p62 shows promise as an even more specific drug target. Additional studies of p62's effects on this bacterial infection are in progress.
This research is supported by grants from the National Institutes of Health and the American Lung Association.
Additional co-authors are Arwa Abu Khweek, Anwari Akhter, Kyle Caution and Mia Tazi of Ohio State's College of Medicine and Benjamin Kopp of Nationwide Children's Hospital.
Contact: Amal Amer, who will be reachable at Ohio State, (614) 247-1566, amal.amer@osumc.edu, or Basant Abdulrahman, abdulrahman.12@osu.edu, who will attend Experimental Biology 2012 and can be reached via email or by calling Emily Caldwell at (614) 292-8310 or Angela Hopp at (713) 471-4541.
Editor's note: The poster (Abstract No. 4186, Program No. 543.4, Poster Board No. A61) will be presented from 1:05 p.m.-2:35 p.m. (PT) Sunday, April 22, in the exhibit hall at Experimental Biology 2012.
About Experimental Biology 2012
Experimental Biology is an annual gathering of six scientific societies that this year is expected to draw 14,000-plus independent scientists and exhibitors. The American Association of Anatomists (AAA) is a co-sponsor of the meeting, along with the American Physiological Society (APS), American Society for Biochemistry and Molecular Biology (ASBMB), American Society for Investigative Pathology (ASIP), American Society for Nutrition (ASN) and the American Society for Pharmacology and Experimental Therapeutics (ASPET).
More information about EB2012 for the media can be found on the press page: http://experimentalbiology.org/EB/pages/Press-Registration.aspx.
About the American Society for Biochemistry and Molecular Biology
The ASBMB is a nonprofit scientific and educational organization with more than 12,000 members worldwide. Most members teach and conduct research at colleges and universities. Others conduct research in various government laboratories, at nonprofit research institutions and in industry. The Society's student members attend undergraduate or graduate institutions. For more information about ASBMB, visit www.asbmb.org.
Alle Nachrichten aus der Kategorie: Life Sciences
Articles and reports from the Life Sciences area deal with applied and basic research into modern biology, chemistry and human medicine.
Valuable information can be found on a range of life sciences fields including bacteriology, biochemistry, bionics, bioinformatics, biophysics, biotechnology, genetics, geobotany, human biology, marine biology, microbiology, molecular biology, cellular biology, zoology, bioinorganic chemistry, microchemistry and environmental chemistry.
Zurück zur Startseite
Neueste Beiträge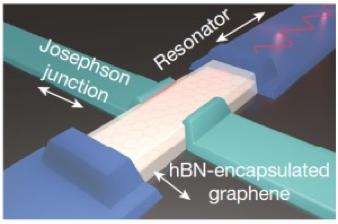 The most sensitive and fastest graphene microwave bolometer
Bolometers are devices that measure the power of incident electromagnetic radiation thru the heating of materials, which exhibit a temperature-electric resistance dependence. These instruments are among the most sensitive detectors…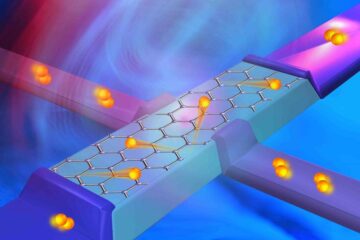 Ultrasensitive microwave detector developed
A joint international research team from POSTECH of South Korea, Raytheon BBN Technologies, Harvard University, and Massachusetts Institute of Technology in the U.S., Barcelona Institute of Science and Technology in…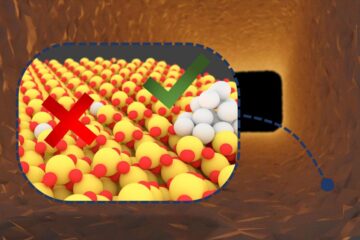 Noble metal clusters can enhance performance of catalysts and save resources
Lower-cost production thanks to optimized distribution of atoms – publication in Nature Catalysis. Billions of noble metal catalysts are used worldwide for the production of chemicals, energy generation, or cleaning…