Genetic key to growth of new arteries is identified
Researchers identify key gene sequences that promote growth of new arteries when existing arteries are blocked

Researchers at the San Francisco VA Medical Center have uncovered part of the genetic mechanism that causes new arteries to grow in response to blocked arteries. A team led by SFVAMC vascular surgeon Rajabrata Sarkar, MD, PhD, has demonstrated in mice that the MMP2 gene is essential for the growth of new arteries when the femoral (leg) artery is blocked.
The team also identified and described, for the first time, the specific DNA sequences of the MMP2 gene that are expressed when new arteries are grown. The study appears in the November 8 issue of the Proceedings of the National Academy of Sciences. "It is not clear why some patients grow new arteries in response to an arterial blockage and others do not," observes Sarkar, who is also an assistant professor of surgery at the University of California, San Francisco. "So it's very important to understand the normal process that allows an animal or a person to grow new arteries when their legs don't get good blood flow. Legs are a big problem, because if you don't have enough blood flow, it can eventually lead to gangrene and amputation."
In the first part of the study, Sarkar and his group mimicked human vascular disease in the femoral arteries of normal mice and of mice that lacked the MMP2 gene, which encodes an enzyme that promotes the growth of new arteries. The normal mice grew new arteries, and in about three weeks the blood flow in their legs was close to normal.
The mice without the MMP2 gene did not grow new arteries. About 40 percent lost a portion of a leg due to gangrene caused by inadequate blood flow, demonstrating that the MMP2 gene is "very important" in an animal's ability to grow new arteries in response to a blockage, says Sarkar.
The second part of the study looked at precisely which areas of the MMP2 gene are activated in skeletal muscles where blood flow is decreased.
The researchers mimicked arterial blockage in transgenic mice created by David Lovett, MD, chief of nephrology at SFVAMC, professor in residence of medicine at UCSF, and one of the co-authors of the study. The mice carried a marker gene, beta galactosidase, that turns tissues blue. Different strains of the mice had different fragments of the MMP2 gene coupled to the so-called blue gene. Leg muscles turned blue only in the strain of mice with the specific gene fragment that turns on in response to arterial blockage.
In this way, the researchers identified and described previously unknown areas of the MMP2 gene, plus other molecules that activate those areas, that are essential to expression of the gene in response to decreased blood flow.
"It's a very time-consuming approach, but a very elegant way to deal with the problem," comments Sarkar. "This paper is a very fundamental examination of the mechanisms involved in gene regulation in the growth of arteries." The next research step, according to Sarkar, will be to carry out the same experiments in animal models of the various conditions known to cause vascular disease: cigarette smoking, high cholesterol, diabetes, and hypertension.
"For each of these models we will ask, one, is expression of MMP2 impaired, and two, if there is less arterial growth," Sarkar says. "Then if both of those are true – and we think they will be – then we can identify the mechanisms by which expression of MMP2 is blocked."
Over the long term, Sarkar plans to study the same genetic mechanisms in humans, "perhaps in tissue samples taken from patients at the time of surgery." He hopes that eventually, his research will lead to new clinical treatments for arterial blockage in patients.
"As a vascular surgeon, I take care of people who have problems with poor blood flow to different parts of their bodies," he notes. "One thing we know for sure: our patients do not grow new arteries, and that's why I have to operate on them."
Other co-authors of the study were Jackie G. Lee, BS; Sia Dahi, BS; Rajeev Mahimkar, PhD; Nathaniel L. Tulloch, BS; and Maria A. Alfonso-Jaume, MD, all of SFVAMC.
All latest news from the category: Life Sciences and Chemistry
Articles and reports from the Life Sciences and chemistry area deal with applied and basic research into modern biology, chemistry and human medicine.
Valuable information can be found on a range of life sciences fields including bacteriology, biochemistry, bionics, bioinformatics, biophysics, biotechnology, genetics, geobotany, human biology, marine biology, microbiology, molecular biology, cellular biology, zoology, bioinorganic chemistry, microchemistry and environmental chemistry.
Back to home
Newest articles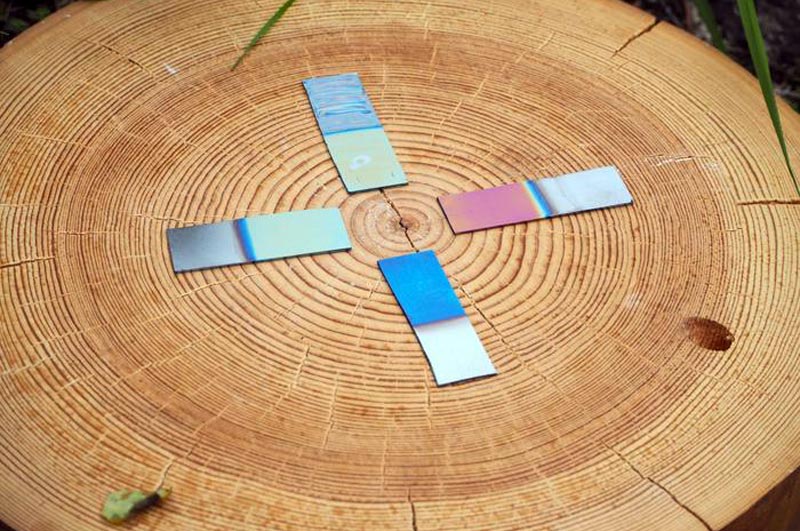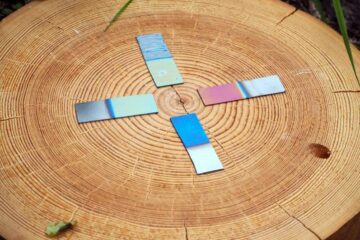 Transparent wood-based coating doesn't fog up
Coatings made from a wood by-product can keep our glasses and windshields clear. Researchers have developed a way to turn a waste material from wood into a bio-based transparent film…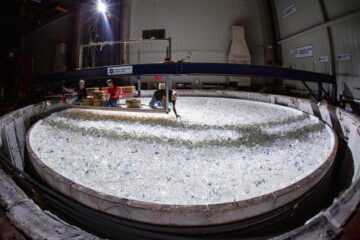 The Giant Magellan Telescope's final mirror fabrication begins
Seven of the world's largest mirrors will search the Universe for life beyond Earth. The Giant Magellan Telescope begins the four-year process to fabricate and polish its seventh and final…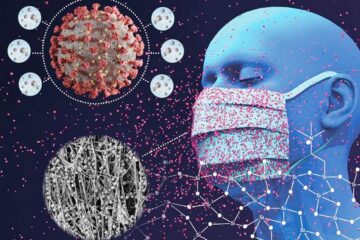 New material captures coronavirus particles
… and could transform face mask efficiency. University of Liverpool researchers develop a new material that captures coronavirus particles and could transform the efficiency of face masks. A research team…