"Self-recovery" from Hepatitis C Infection Linked to Genes
In a study to be published in Science online Aug. 6, researchers at Johns Hopkins have found that genes involved in suppressing the body's defensive "killer" immune cells are a potential key factor in spontaneous recovery from hepatitis C. The viral infection of the liver can lead to cirrhosis, cancer and even death. This genetic factor was found in people assumed to be exposed to a low dose of virus at the time of infection.

"Our findings may help explain why some of the 20 percent of people infected with hepatitis C manage to recover on their own, while the remaining 80 percent remain infected and may need treatment," said one of the study's lead authors, infectious disease specialist Chloe Thio, M.D., assistant professor of medicine at The Johns Hopkins University School of Medicine.
In determining how some patients self-recover, the scientists hope one day to develop a vaccine and improve therapies for hepatitis C.
"Hepatitis C infection is a serious disease with few treatments, and it takes a heavy toll among disadvantaged Americans, including those who have weakened immune systems and are HIV positive," said Thio. "Our results were surprising in that self-recovery is not so much a function of speeding up the body's immune system to attack the hepatitis C virus as it is about taking the foot off the brakes so the body's killer immune cells can take off."
Using a DNA analysis of the blood from more than 1,000 patients infected with hepatitis C, of whom 350 recovered on their own without therapy, the researchers were able to determine what genetic characteristics were more common in those who self-recovered than in those who did not.
They found that the genes for a key protein, a receptor called KIR2DL3, in combination with genes for its key ligand, or attaching molecule called HLA, were more common in patients who self-recovered from hepatitis C. This combination was active only in those patients who were homozygous for this KIR2DL3-HLA, meaning two copies of the gene, one from each parent, were required for self-recovery to happen. Among those who received a presumed low viral dose, two copies of the KIR2DL3-HLA receptor-ligand combination were found in 20 percent who self-recovered from their infection, while it was present in just 10 percent who did not self-recover.
An important function of the KIR receptors is suppressing the action of the body's killer immune cells, serving as a chemical signal to not attack otherwise healthy cells. Conversely, when the KIR receptors are not suppressing the immune system, the killer immune cells can be activated and turned on to rid unwanted cells from the body, such as bacteria and viruses like hepatitis.
The researchers focused their efforts on the genes involved with killer immune cells because earlier studies in animals had shown that natural killer cells were more active in those who self-recovered from hepatitis C infection than in those who did not.
"It remains to be explained how these genes and viral dose at the time of infection interact in determining self-recovery from hepatitis C," added Thio. "It can only be hypothesized at this point that high-dose infections possibly overwhelm the body's killer immune system, whereas low-dose infections do not."
"This study puts the spotlight on activating or not activating the inhibitory signals of the innate immune response," said a senior study author and infectious disease specialist David Thomas, M.D., professor of medicine at Hopkins. "Whether it is possible to manipulate these very specific signals to promote recovery from hepatitis C remains to be seen. In the meantime, this finding is an important step forward in our understanding of hepatitis C recovery."
Funding for this multinational study was provided by the National Institutes of Health, the Centers for Disease Control, Hope Charity and the Medical Research Council, National Health Service, United Kingdom.
Other investigators in this research, led by Mary Carrington at the National Cancer Institute, were Salim Khakoo, Collin Brooks and William Rosenberg, Southhampton University, U.K.; Maureen Martin, Xiaojian Gao, Jie Cheng, James Goedert, and Stephen O'Brien, also from the National Cancer Institute; David Vlahov, New York Academy of Medicine; Margaret Hilgartner, New York Presbyterian Hospital-Cornell Medical Center; Steven Cox and Ann-Margaret Little, The Royal Free Hospital, London, U.K.; Graeme Alexander, University of Cambridge, U.K.; Matthew Cramp, Derriford Hospital, Plymouth, U.K.; and Jacquie Astemborski, also from Hopkins.
Hepatitis C is the leading cause of liver disease in the United States and the most serious form of hepatic infection. It affects more than 4 million people in the United States, with an estimated 10,000 to 12,000 deaths each year. Hepatitis C is transmitted by contact with blood and other body fluids of an infected person, through sexual activities, injection drug use, sharing of personal care items or direct contact.
All news from this category: Life Sciences and Chemistry
Articles and reports from the Life Sciences and chemistry area deal with applied and basic research into modern biology, chemistry and human medicine.
Valuable information can be found on a range of life sciences fields including bacteriology, biochemistry, bionics, bioinformatics, biophysics, biotechnology, genetics, geobotany, human biology, marine biology, microbiology, molecular biology, cellular biology, zoology, bioinorganic chemistry, microchemistry and environmental chemistry.
Back to the Homepage
Latest posts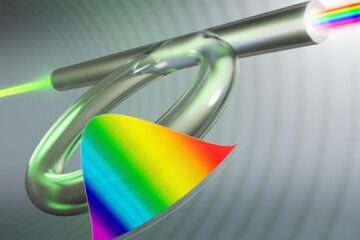 Novel chirped pulses defy 'conventional wisdom'
University of Rochester researchers describe first highly chirped pulses created by a using a spectral filter in a Kerr resonator. The 2018 Nobel Prize in Physics was shared by researchers…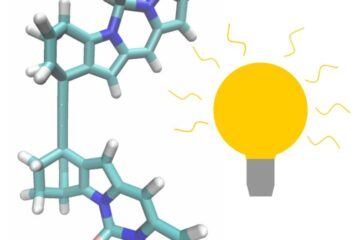 Scientists design superfast molecular motor
Light-driven molecular motors have been around for over twenty years. These motors typically take microseconds to nanoseconds for one revolution. Thomas Jansen, associate professor of physics at the University of…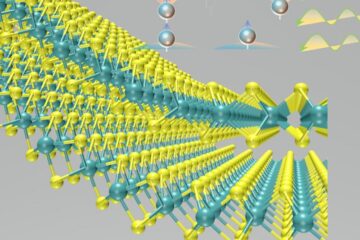 Changing a 2D material's symmetry can unlock its promise
Jian Shi Research Group engineers material into promising optoelectronic. Optoelectronic materials that are capable of converting the energy of light into electricity, and electricity into light, have promising applications as…