Scientists fear new drugs and genetic doping
Can doping athletes be stopped? With the Athens Olympics about to open, scientists are increasingly concerned that sophisticated techniques for evading drug tests will make it difficult for testers to catch athletes using steroids and other drugs, especially at future athletic competitions when genetic-based enhancements are expected to be prevalent.
In the August/September issue of Update, the magazine of the New York Academy of Sciences, writer Diane Kightlinger documents how advances in drug production and genetic engineering are benefiting athletes interested in evading tests – and the ways in which scientists are figuring out ways to create ever-better detection techniques.
Today, the pharmacopoeia of substances banned at the Olympic Games includes not only stimulants, but narcotics, anabolic steroids, beta-2 agonists, and peptide hormones such as EPO (erythropoietin) and hGH (human growth hormone). Last year, the drug company Balco was charged with distributing designer drugs such as the steroid THG (tetrahydrogestrinone).
Putting Drugs to the Test
In recent years, researchers focused on catching dopers have won important battles by developing tests for THG and EPO and using them to catch abusers. In addition, the creation of the World Anti-Doping Agency (WADA) in November 1999 may soon result in near-universal standards for doping control across sports federations and countries.
However, current methods of Olympic testing still cannot catch athletes who use steroids to bulk up during training but stop months before the Games, or those who use EPO more than a few days before competition.
To combat these tricks to avoid detection, new techniques are being developed to identify illegal substances and methods. WADA has also implemented "year-round, no-notice testing," says Casey Wade, WADA education director. "Give athletes more than 24-hour notice and they can provide a sample, but it's going to be free from detection."
The International Olympic Committee requires most Olympic athletes to make themselves available for doping tests anytime and anywhere for one year prior to the opening of the Games. This year, WADA plans some 2,400 tests, a process of selection that takes into account the substances that an athlete might use and the time it would take a body to clear the drug from an athlete's system before the Athens games start.
Lab testing faces many challenges. The U.S. Olympic testing lab facility at the University of California at Los Angeles employs an array of mass spectrometry techniques designed to analyze testing samples. The technique identifies steroids by breaking up molecules and sorting the resulting fragments by mass. However, it may miss drugs like THG because THG may have been modified in such a way as to make detecting those characteristic fragments difficult to spot on conventional tests.
Don Catlin, the lab's director, says that the detection of EPO and hGH abuse is particularly difficult because they appear only in minute quantities in body fluids. EPO increases oxygen delivery to the muscles, and hGH enhances muscle growth. When extracting EPO from urine, Catlin says, "the less there is of it, the more difficult it is to extract with good recovery."
He adds, "Most of the drugs we're working with have molecular weights of 300. EPO has a weight of 30,000 to 35,000, which is too large for our mass spectrometers to work on."
Doping Through Genetic Engineering
Yet another challenge to testers comes from genetic approaches to enhancing performance. According to Theodore Friedmann, director of the Program in Human Gene Therapy at the University of California at San Diego, the promise of gene transfer methods to build skeletal muscle and increase red blood cell production means that anyone can dope their performance via genetic engineering.
"The genes are all available and you make them," he said. "All it takes is three or four well-trained postdocs and a million or two dollars."
In response, the WADA has added methods such as blood and gene doping to its list of prohibited substances. New tests are being developed to detect "gene" tampering, and blood tests, rather than urine tests, is already on its way to becoming the standard for catching dopers.
In spite of these challenges, researchers are confident that they will able to face these increasingly sophisticated substances and delivery methods. Scientists are making strides by developing effective tests, streamlining existing procedures, and working with agencies such as the WADA to ensure that 21st century technology benefits, rather than compromises, the spirit of the ancient Olympics.
Media Contact
Jennifer Tang
EurekAlert!
All news from this category: Life Sciences
Articles and reports from the Life Sciences area deal with applied and basic research into modern biology, chemistry and human medicine.
Valuable information can be found on a range of life sciences fields including bacteriology, biochemistry, bionics, bioinformatics, biophysics, biotechnology, genetics, geobotany, human biology, marine biology, microbiology, molecular biology, cellular biology, zoology, bioinorganic chemistry, microchemistry and environmental chemistry.
Back to the Homepage
Latest posts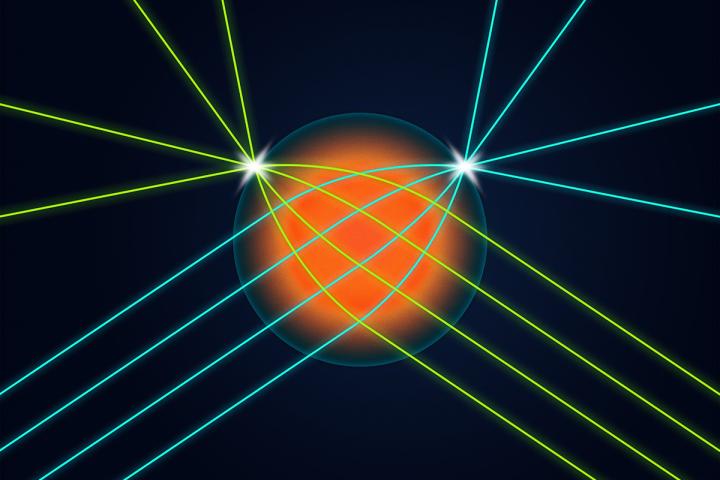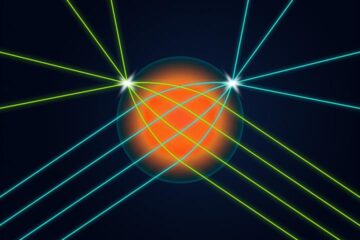 Researchers confront optics and data-transfer challenges with 3D-printed lens
Researchers have developed new 3D-printed microlenses with adjustable refractive indices – a property that gives them highly specialized light-focusing abilities. This advancement is poised to improve imaging, computing and communications…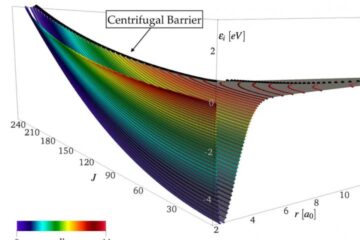 Research leads to better modeling of hypersonic flow
Hypersonic flight is conventionally referred to as the ability to fly at speeds significantly faster than the speed of sound and presents an extraordinary set of technical challenges. As an…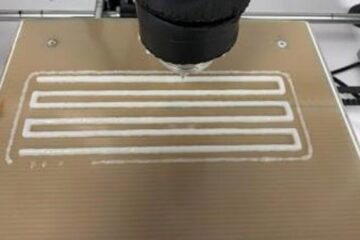 Researchers create ingredients to produce food by 3D printing
Food engineers in Brazil and France developed gels based on modified starch for use as "ink" to make foods and novel materials by additive manufacturing. It is already possible to…