Chipmunks Descended From Ancestors That Survived Lastice Age
Eastern chipmunks (Tamias striatus) have upset the apple cart of assumptions on glacier-driven population migrations. Based on a mitochondrial DNA analysis of 244 chipmunks, it seems the majority of them living in Illinois and Wisconsin today descend from ancestors who survived the last North American ice age in what researchers believe were isolated pockets of forestland amid the cold tundra.
The findings – reported online this week ahead of regular publication by the Proceedings of the National Academy of Sciences – came as a surprise to researchers at the University of Illinois at Urbana-Champaign and the Illinois Natural History Survey.
They found that 78 of the 95 haplotypes (groups of individuals with similar sequences of base pairs of genetic material) identified in mostly the Wisconsin and Illinois populations clearly descend from survivors in the west and north, closer to the Wisconsin glaciation. Over time, these chipmunks migrated south from the colder region, merging with chipmunks that migrated into the region from the warmer east and south.
"This is counter-intuitive given that organisms would be expected to respond to glacial expansion by shifting their ranges to more suitable climates most often in a southern refuge followed by a northward recolonization as the glaciers receded," said Kevin C. Rowe, lead author and doctoral student in the evolutionary/molecular biology laboratory at the U. of I.
"It also is particularly surprising that while chipmunks in Illinois and Wisconsin are closely related, they are distantly related to chipmunks in Indiana and Michigan," he said. "There really is no clear geographical barrier at present that should lead to their isolation, so chipmunk history may be responsible. From our data, this history appears to include colonization of the Midwest from multiple sources such as separate ice-age refugia."
Unlike nuclear DNA that passes along vital genetic information, mitochondrial DNA is found in organelles and generates energy. It has been used to trace genetic lineage. In this case, researchers focused on a mitochondrial region called the D-loop, a highly variable one that opens a window on geographical time and distribution of organisms.
DNA was taken from tissue from the very tip of an ear of each chipmunk after the animals were captured in live traps. The chipmunks were released at the same sites of their capture. The DNA, from which 964 unambiguous base pairs were identified, was then analyzed for evolutionary relationships, with 95 unique haplotypes being identified.
Only 17 of the haplotypes were identified as from eastern clades, or groups descending from multiple eastern and southern populations, that included northern Michigan through Indiana and eastern and southern Illinois. The other 78 haplotypes, whose genetic sequences showed little divergence, were found primarily in chipmunks from northern Wisconsin to southern Illinois.
The data, the researchers write, "indicate that T. striatus from Wisconsin and Illinois are descended from a population that has recently expanded out of a small glacial refugium."
That refugium refers to northern regions up against the ice sheets "in an area known as the 'driftless region,' from where the chipmunks that currently inhabit Wisconsin and Illinois emerged from surviving deciduous forest areas and moved south as the glaciers receded," Rowe said.
The Wisconsin glaciation occurred about 18,000 years ago during the Late Pleistocene, with the Laurentide Ice Sheet gradually receding from its southern reaches. Researchers had long thought that the driftless region near the ice sheets were all tundra, but emerging geological evidence now suggests that small areas of deciduous forests may have persisted, allowing for some animals to survive.
"Overall, in light of global climate change occurring today, our results indicate that predictions of movements and where organisms may or may not end up will not be as straightforward as the literature up to now has led one to believe," said co-author Ken N. Paige, head of the animal biology department at the U. of I.
Other co-authors were Edward J. Heske of the Center for Wildlife Ecology unit of the Illinois Natural History Survey and Patrick W. Brown, formerly at the Natural History Survey and now of Michigan State University Extension. The American Museum of Natural History, American Society of Mammalogists and National Science Foundation funded the project.
Media Contact
The University of Illinois
All news from this category: Life Sciences and Chemistry
Articles and reports from the Life Sciences and chemistry area deal with applied and basic research into modern biology, chemistry and human medicine.
Valuable information can be found on a range of life sciences fields including bacteriology, biochemistry, bionics, bioinformatics, biophysics, biotechnology, genetics, geobotany, human biology, marine biology, microbiology, molecular biology, cellular biology, zoology, bioinorganic chemistry, microchemistry and environmental chemistry.
Back to the Homepage
Latest posts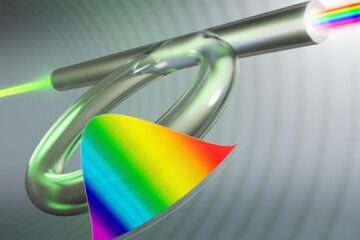 Novel chirped pulses defy 'conventional wisdom'
University of Rochester researchers describe first highly chirped pulses created by a using a spectral filter in a Kerr resonator. The 2018 Nobel Prize in Physics was shared by researchers…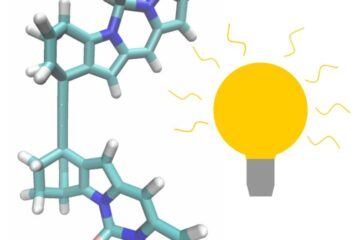 Scientists design superfast molecular motor
Light-driven molecular motors have been around for over twenty years. These motors typically take microseconds to nanoseconds for one revolution. Thomas Jansen, associate professor of physics at the University of…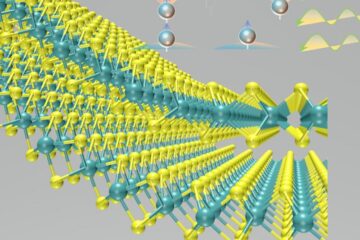 Changing a 2D material's symmetry can unlock its promise
Jian Shi Research Group engineers material into promising optoelectronic. Optoelectronic materials that are capable of converting the energy of light into electricity, and electricity into light, have promising applications as…