New method enables researchers to make human SARS antibodies quickly
Human antibodies that thwart the SARS virus in mice can be mass-produced quickly using a new laboratory technique developed by an international research team collaborating with the National Institute of Allergy and Infectious Diseases (NIAID), one of the National Institutes of Health. The new technique could become an important tool for developing a cocktail of SARS-specific antibodies that might help protect people recently exposed to the SARS virus or at high risk of exposure. The technique could also make possible the development of a similar approach to prevent or treat other illnesses, such as HIV/AIDS and hepatitis C.
The report describing these findings appears in the July 11, 2004, online issue of Nature Medicine.
"While much has been accomplished in our quest for a vaccine against SARS, a vaccine may provide little benefit to someone already infected," says Anthony S. Fauci, M.D., director of NIAID. "Human SARS antibodies could offer a double benefit: they could be used as a potent frontline defense for health care workers and others at high risk of exposure and as an effective treatment for those individuals newly exposed to the virus." Currently, there is no specific effective treatment for SARS.
SARS is caused by a coronavirus, a family of viruses named for their spiky, crown-like appearance. Highly contagious, SARS typically begins with flu-like symptoms, such as fever, headache and muscle aches, and generally progresses to pneumonia. In the 2003 global outbreak, more than 8,000 people were infected with SARS, 9 percent of whom died. In April 2004, a small outbreak in China is suspected to have begun as a result of negligent laboratory practices.
In the current study, Elisabetta Traggiai, Ph.D., and Antonio Lanzavecchia, M.D., from the Institute for Research in Biomedicine, Bellinzona, Switzerland, together with an international research team, generated human antibodies against SARS far more quickly and efficiently than with current methods. Moreover, collaborators Kanta Subbarao, M.D., and Brian Murphy, M.D., both in NIAID's Laboratory of Infectious Diseases, demonstrated for the first time that these human SARS antibodies, when injected into mice, effectively prevent the virus from multiplying in the respiratory system.
"The antibodies from people who have recovered from SARS may target different parts of the virus than antibodies generated by other animals, such as mice," says Dr. Subbarao. "For this reason, human antibodies–antibodies from recovered patients that may have a proven effectiveness in fighting the disease–are considered most desirable for a possible serotherapy against SARS."
Antibodies are made by special immune system cells called B cells that, to do their job, must first be switched on. In nature, this occurs when the body encounters a new or repeat foreign "invader." In the laboratory, researchers conventionally accomplish this by exposing the B cells to Epstein Barr virus (EBV), a herpes virus that infects B cells, which in turn activates them. Unfortunately, this process is very inefficient, and only one or two B cells out of one hundred are activated this way.
Dr. Lanzavecchia and his research team added a new ingredient to the mix that significantly boosts efficiency. Beginning with B cells from a recovered SARS patient, the researchers added a short stretch of synthetic DNA that mimics DNA found in bacteria and viruses. From 30 to 100 percent of the B cells–in this case called "memory" B cells because they had been exposed to the SARS virus before–were switched back on, enabling them to churn out SARS antibodies at a fast pace. In only a few weeks, the researchers screened hundreds of antibodies and obtained 35 that could neutralize the SARS virus in the laboratory. All the neutralizing antibodies targeted a key SARS protein, the spike protein, found on the virus surface.
Furthermore, when Drs. Subbarao and Murphy injected one of the neutralizing antibodies into mice, they found that these antibodies effectively thwarted the SARS virus from multiplying in the lower respiratory tract, which includes the lungs, and, to a lesser extent, in the upper respiratory tract, which includes the nasal cavity. According to Dr. Subbarao, these results are very promising because replication of SARS in the lungs of humans can result in pneumonia.
A primary benefit of the new activation technique is that it generates a large pool of prospective antibodies from which to choose, so only the most effective SARS fighters can be chosen for use in a possible immune serum. Because viruses can mutate, however, more than one antibody will most likely be needed to achieve the optimal protection or treatment, the researchers contend.
The researchers' next goal is to find additional antibodies against the SARS virus, focusing on those that attach most readily to the virus, are most potent against the virus, and can attach to more than one site on the spike protein. Before the antibodies might be made available for clinical use, researchers need to test them for their effectiveness in other laboratory animals, such as non-human primates, as well as in human clinical trials.
Media Contact
Jennifer Wenger
EurekAlert!
All latest news from the category: Health and Medicine
This subject area encompasses research and studies in the field of human medicine.
Among the wide-ranging list of topics covered here are anesthesiology, anatomy, surgery, human genetics, hygiene and environmental medicine, internal medicine, neurology, pharmacology, physiology, urology and dental medicine.
Back to home
Newest articles
How proteins change shape inside cells
This new method from UNC School of Medicine researvchers Klaus Hahn and Tim Elston, has the potential to super-charge the study of human proteins as they interact and change their…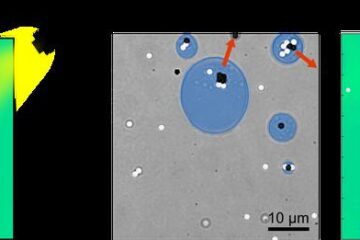 Motorised droplets thanks to feedback effects
A team of physicists from Germany and Sweden working with first author Jens Christian Grauer from Heinrich Heine University Düsseldorf (HHU) has examined a special system of colloidal particles that…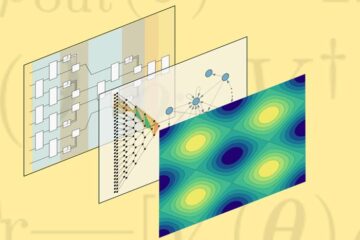 Breakthrough proof clears path for quantum AI
Novel theorem demonstrates convolutional neural networks can always be trained on quantum computers, overcoming threat of 'barren plateaus' in optimization problems. Convolutional neural networks running on quantum computers have generated…