Champagne and bubbles: Smaller is better
As New Year's Eve approaches and you prepare to pop open that champagne bottle, keep your fingers crossed for small bubbles … and lots of them.
That long train of tiny, rising bubbles is the key to the drink's flavor and aroma, scientists say. And the smaller the bubbles, the better, according to the people who should know, researchers in the Champagne region of France, home to the famous vineyards that gave birth to the bubbly wine.
"Our ultimate goal is to create smaller bubbles in champagne wines," says Gérard Liger-Belair, Ph.D., an associate professor at the University of Reims Champagne-Ardenne in France, whose study on the subject will be published this week in the Dec. 17 issue of the Journal of Agricultural and Food Chemistry, a peer-reviewed publication of the American Chemical Society, the world's largest scientific society.
The reason smaller bubbles make better champagne is basically because there are more bubbles available to release the flavor and aroma.
The little bubbles pick up flavor and aroma molecules during their celebrated ascent, pulling them along until the bubbles literally explode onto the surface of the liquid, creating the sensory fireworks that are generally associated with a good tasting, refreshing champagne.
The scientific explanation of why smaller bubbles make better champagne gets a bit more involved. As Liger-Belair says, "We must first understand each and every parameter that could control bubble growth."
Crafting a better champagne bubble is no easy task. It involves a complex interplay of physics and chemistry to help create that bubble "magic," says the researcher, who is also a consultant with Möet & Chandon, a leading champagne manufacturer.
An excessive amount of carbon dioxide is the main factor responsible for bubble growth in carbonated beverages, whether produced naturally via fermentation or added artificially. But other factors also play a role in bubble formation, including the degree of diffusion of carbon dioxide within the liquid.
In order to test the extent to which diffusion influences bubble formation, Liger-Belair measured carbon dioxide concentrations inside equal quantities of five different beverages: champagne, sparkling wine, beer, soda and carbonated water. To his surprise, he found that even though champagne and its close relative, sparkling wine, had about the same diffusion measurement for carbon dioxide, their bubble sizes were significantly different.
Liger-Belair's conclusion: Contrary to expectations, the diffusion of the carbon dioxide was not the main factor determining bubble size in champagne, although it did play a major role in the formation of bubbles in the other beverages he examined.
Based on his study, Liger-Belair says that other chemical components that are dispersed throughout champagne, including dissolved salts, carbohydrates, and minerals, play a bigger role than previously believed in the formation of its uniquely small bubbles.
The researcher hopes to use this finding, combined with future studies, to develop a more comprehensive computer model of the factors that determine champagne bubble formation in order to create the perfect little bubble.
No doubt, Don Ho would approve.
Funding for this study was provided by the Europol'Agro Institute and the Association Recherche Oenologie Champagne Universite.
Media Contact
Allison Byrum
EurekAlert!
All latest news from the category: Life Sciences and Chemistry
Articles and reports from the Life Sciences and chemistry area deal with applied and basic research into modern biology, chemistry and human medicine.
Valuable information can be found on a range of life sciences fields including bacteriology, biochemistry, bionics, bioinformatics, biophysics, biotechnology, genetics, geobotany, human biology, marine biology, microbiology, molecular biology, cellular biology, zoology, bioinorganic chemistry, microchemistry and environmental chemistry.
Back to home
Newest articles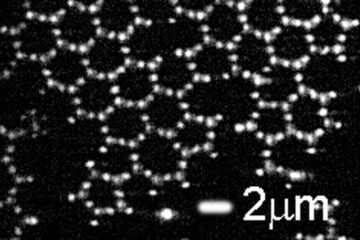 Graphene grows – and we can see it
Graphene is the strongest of all materials. On top of that, it is exceptionally good at conducting heat and electrical currents, making it one of the most special and versatile…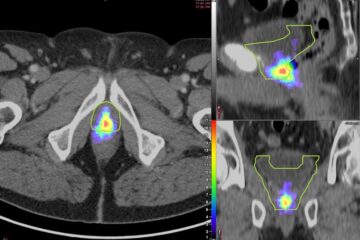 PSMA PET improves decision making for prostate cancer treatment
Detailed PSMA PET mapping of cancer recurrence in the prostate bed shows that current radiotherapy contouring guidelines—which determine the target areas for treatment—miss a significant number of lesions and may…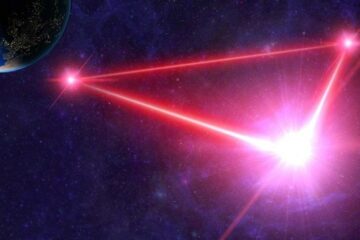 The search for the missing gravitational signal
A new SISSA study proposes an array of interferometers in space to detect subtle fluctuations in the background gravitational signals that may reveal the secrets of black hole mergers. Every…