Bad eye for the straight fly: Male flesh flies do not need high-definition vision to catch and mate with females
While examining the flight behavior of flesh flies, Cornell University entomologists have discovered that males of the species (Sarcophagidae: Neobellieria bullata ) — traveling at very high speed, soaring in sexual pursuit and swiveling their heads like gun turrets — literally can lose sight of a target female. Yet the males compensate for the momentary loss of vision and still catch up to mate.
A detailed explanation of this quirk in vision physiology and neurological processing could help military and aerospace engineers to build aircraft and artillery that have improved detection of evasive targets.
"This fly has a very small brain, but it moves at relatively fast speeds, over 2 meters per second. The male flesh fly is very successful at chasing and catching the female even without an elaborate, high-powered onboard computer. Our study is the first to determine that chasers, indeed, radically move their heads while in pursuit, which means that they may be aiming the high-resolution part of their eye at the female," said Cole Gilbert, Cornell University professor of entomology. He is presenting this research today Nov. 10, at the Society for Neuroscience meeting at the Ernest N. Morial Convention Center in New Orleans. Gilbert's poster presentation is titled "View from the cockpit of a fly: visual guidance of sexual aerial pursuit in male flesh flies."
Flesh flies are so named because of their diet: They are among the first species to show up on dead animals. It was near such road-kill carcasses that the researchers were able to gather the males and females of this species.
While male flesh flies have evolved high-resolution regions in their compound eye, for the purpose of catching and mating with females, those high-definition parts are not always necessary, the researchers found. "Some flies look right at their target and others do not," said Gilbert. "Knowing where the fly is looking is important because visual properties, such as spatial acuity and processing speed of photoreceptive cells, vary across the fly's retina and across the fly's field of view."
To study the sexual, aerial pursuit of flesh flies, Gilbert, along with P. Olivier Zanen, Cornell postdoctoral researcher, and John E. Layne, Cornell researcher in entomology, managed to observe the flies, in flight, on high-speed digital video at 250 frames per second. The entomologists looked at individual video frames and measured the precise angular rotation of each fly's head. By examining different facets of the compound eyes, the entomologists measured the spacing of the optical axes and were able to distinguish between the high-resolution and the low-resolution parts of the compound eyes.
The scientists then took the digital video, fed it into an imaging software program on a computer and added the position of the female. The computer imaging software turned the digital files into three-dimensional re-created animations. The researchers then used a "ray-tracing" technique on the animations to glean the direction that the male fly was looking and to see which part of the compound eye was being used to image the female.
Through this technique, the entomologists learned that male flies, in pursuit of females, turn their heads during the chase and that despite having high-definition eye facets, the males do not necessarily use them. The next step is to learn how the turret-like head movement contributes to visual guidance.
When Gilbert and his colleagues discuss the fly's high speed, they put that information into comparable human terms. To equal the relative speed of a male flesh fly, a man would have to run at the supersonic speed of Mach 1.2, or at about half the maximum speed of an F-15 Eagle aircraft. In relative speed to the fly, the F-15 Eagle aircraft itself would have to reach a hypersonic speed close to Mach 12.
This work was supported by a grant from the National Institutes of Mental Health for training neuroscientists in understanding the neurobiological basis of animal behavior. Other support was a grant from the U.S. Air Force's Office of Scientific Research, which unites aerospace engineers with neurobiologists to examine evolutionary animal solutions to problems of interest to engineers.
Media Contact
Blaine P. Friedlander Jr.
Cornell News
All news from this category: Life Sciences
Articles and reports from the Life Sciences area deal with applied and basic research into modern biology, chemistry and human medicine.
Valuable information can be found on a range of life sciences fields including bacteriology, biochemistry, bionics, bioinformatics, biophysics, biotechnology, genetics, geobotany, human biology, marine biology, microbiology, molecular biology, cellular biology, zoology, bioinorganic chemistry, microchemistry and environmental chemistry.
Back to the Homepage
Latest posts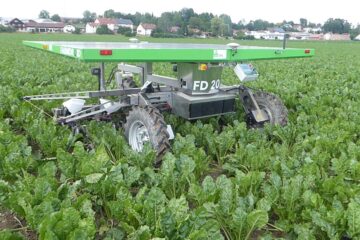 Artificial intelligence for sustainable agriculture
ZIM cooperation network on AI-based agricultural robotics launched The recently approved ZIM cooperation network "DeepFarmbots" met virtually for its official kick-off on November 25. The central goal of the network…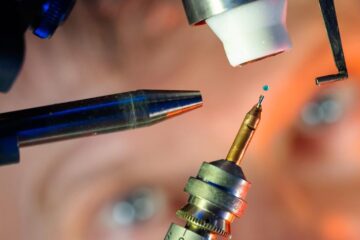 Teamwork in a molecule
Chemists at the University of Jena harness synergy effect of gallium Chemists at Friedrich Schiller University Jena have demonstrated the value of "teamwork" by successfully harnessing the interaction between two…
How to train a robot
… using AI and supercomputers UT Arlington computer scientists use TACC systems to generate synthetic objects for robot training. Before he joined the University of Texas at Arlington as an…