Decision making at the cellular level
It's a wonder cells make it through the day with the barrage of cues and messages they receive and transmit to direct the most basic and necessary functions of life. Such cell communication, or signal transduction, was at least thought to be an "automatic" cascade of biochemical events.
Now, however, a study reported in a recent issue of Nature by Johns Hopkins and Harvard scientists has found that even before a message makes it through the outer cell membrane to the inner nucleus, the cell is busy activating a molecular switch to guide how the message will be delivered in the first place.
"Our results add a layer of complexity to understanding how messages are communicated by cells," says Mark Donowitz, M.D., professor of medicine at Hopkins and a co-author of the study in the June 20 issue. "But by the same token, the new layer offers an exciting new aspect of cellular circuitry that could lead to potential therapies for many serious disorders," he says.
"This extra step in cell signaling actually lets the cell figure out how it's going to communicate what it needs to," says Donowitz. "Without this switchboard system, the cell would go crazy and overload because every stimulus that passed by would be forwarded to its interior."
The two most common cellular signals are calcium and cyclic adenosine monophosphate, or cAMP. They are sometimes known as "second messengers" because they intercept messages from receptors on the cell surface and relay them to proteins within the cell, altering their shape and thus their behavior and that of the cell at large.
Donowitz and colleagues showed that a cell decides which signal to use, calcium or cAMP, by the presence or absence of a specific protein called sodium/hydrogen exchanger regulatory factor 2, or NHERF2. Specifically, their experiments tested how the receptor for parathyroid hormone, and for parathyroid hormone-related protein (also a hormone), on the cell surface signals the interior of the cell to perform specific functions.
They found that the signal includes more than just the receptor and the proteins that latch onto it, but requires an additional class of proteins (of which NHERF2 is a member) called PDZ proteins that determine whether to send the signal via calcium or through cAMP. If NHERF2 is present along with the parathyroid hormone receptor, then the signal is sent via calcium. If there is no NHERF2, then cAMP is responsible for delivering the message.
The cell's decision to use calcium or cAMP is important because each generates different responses from its target proteins, says Donowitz. For example, a signal relayed by cAMP might induce a kidney cell to release water or a bone cell to break down into its constituent minerals. Likewise, signals relayed by calcium could lead to the aggregation of blood platelets, which cause clots, or to the release of histamine, a major component of the allergic response.
"These results show that at the very earliest stage of cell signaling, called receptor binding, there is a switch that determines what kind of signal will be used," says Donowitz. "To understand cell signaling, you really have to know the whole system."
The receptor for parathyroid hormone, for example, is crucial for signaling and proper functioning of the parathyroid glands, intestinal cells and kidney cells. Parathyroid hormone and parathyroid hormone-related protein are vital to the normal functioning of the body. Disruptions in the regulation or amount of these substances can lead to serious ailments, including kidney stones, convulsions, decalcification of bones or "rubber bones," and can interfere with the normal growth of bones and cartilage. Common diseases that are caused in part by faulty signaling in cells include cancer, diabetes and disorders of the immune system.
Other authors of the study are C. Chris Yun of Hopkins, Matthew J. Mahon (lead author) and Gino V. Segre (senior author), both of Massachusetts General Hospital and Harvard Medical School.
M.J. Mahon, et al. Nature (2002) Na+/H+ exchanger regulatory factor 2 directs parathyroid hormone 1 receptor signalling. Vol. 417:858-861.
Media Contact
Trent Stockton
EurekAlert!
All latest news from the category: Life Sciences and Chemistry
Articles and reports from the Life Sciences and chemistry area deal with applied and basic research into modern biology, chemistry and human medicine.
Valuable information can be found on a range of life sciences fields including bacteriology, biochemistry, bionics, bioinformatics, biophysics, biotechnology, genetics, geobotany, human biology, marine biology, microbiology, molecular biology, cellular biology, zoology, bioinorganic chemistry, microchemistry and environmental chemistry.
Back to home
Newest articles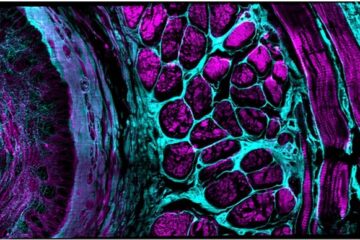 Enhancing the workhorse
Artificial intelligence, hardware innovations boost confocal microscope's performance. Since artificial intelligence pioneer Marvin Minsky patented the principle of confocal microscopy in 1957, it has become the workhorse standard in life…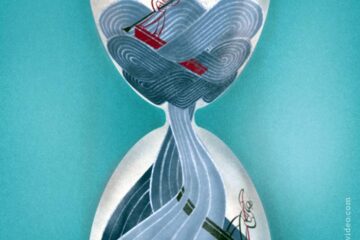 In the quantum realm, not even time flows as you might expect
New study shows the boundary between time moving forward and backward may blur in quantum mechanics. A team of physicists at the Universities of Bristol, Vienna, the Balearic Islands and…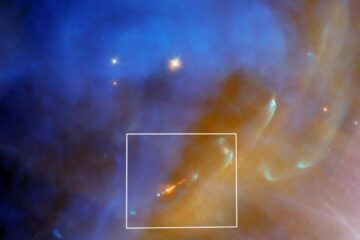 Hubble Spots a Swift Stellar Jet in Running Man Nebula
A jet from a newly formed star flares into the shining depths of reflection nebula NGC 1977 in this Hubble image. The jet (the orange object at the bottom center…