Survival Mechanism of T lymphocytes Uncovered
One particular important class of white blood cells are the so-called T lymphocytes. These cells originate in the bone marrow and mature in the thymus, hence called 'T' cells. Once matured, these cells circulate as naïve T cells throughout the body in an inactive form.
In case of an infection, another class of white blood cells, macrophages and dendritic cells, can activate the T cells by presenting small peptides derived from these infectious agents to specific receptor molecules that reside on the surface of T cells, the so-called T cell receptors. Activation occurs within secondary lymphoid tissue such as the lymph nodes, through which both the dendritic cells harboring the foreign peptides as well as the T cells migrate. Once the T cell receptors are activated, T cells expand in numbers in order to be able to efficiently fight the infection from which the activating peptides were derived, hence the observed 'lymph node swelling' upon an infection.
To be able to generate appropriate immune responses, a sufficient amount of naïve T cells has to circulate through the organism in order to be ready to become activated in case of an infection. How these naïve T cells are being maintained within the peripheral organs is poorly understood.
The new study from the Biozentrum, University of Basel is a follow up from earlier work, published 2007 in Cell. In that work, the researchers focused on a completely different question, namely how the notorious pathogen Mycobacterium tuberculosis can survive within macrophages. Several years ago, Jean Pieters and his colleagues, defined a protein, termed coronin 1 (originally named TACO) that they hypothesized to be an important host molecule that was hijacked or misused by M. tuberculosis in order to ensure its survival within the macrophage. To further investigate this hypothesis, Pieters and colleagues generated a mouse lacking coronin 1 expression. While in macrophages from these mice, as predicted, M. tuberculosis cannot survive, the mice did not show any other obvious phenotype.
'It was however difficult to accept that coronin 1 was just there to help M. tuberculosis survive better' says Pieters, 'and therefore we looked into any potential anomaly that these mice might harbor as an indication for the normal function of coronin 1'. The first hint on a potential role for coronin 1 came when the analysis of tail blood from mice lacking coronin 1 suggested that these mice harbored less T cells in their blood. Immediately, all available mice were analyzed in depth, indeed revealing a profound deficiency in peripheral T cells.
Since T cells have to mature within the thymus it was important to investigate whether the thymus in coronin 1 deficient mice was still able to produce T cells. In collaboration with Hans-Reimer Rodewald from the University of Ulm, Germany, and Ton Rolink and Rod Ceredig from the Department of Biomedicine, University of Basel, the researchers were able to define that nothing was wrong with T cell maturation in the thymus, leaving the option of a role for coronin 1 in peripheral T cell homeostasis and survival.
T cells are known to be very sensitive towards activation of their T cell receptors. While too much signaling can result in an overproduction of T cells, such as is the case in certain leukemia's, too little signaling may lead to
T cell death. Indeed, when the Basel researchers started to analyze signaling in T cells lacking coronin 1, they found a virtual absence of signal transduction downstream of the T cell receptor in T cells lacking coronin 1, resulting in an inability of coronin 1 deficient T cells to proliferate.
T cell signaling involves a rather complex biochemical cascade leading to the activation of genes that produce cytokines essential for T cell survival. One of the earliest events in T cell signaling is the release of calcium from the endoplasmic reticulum. To analyze calcium release, Philipp Mueller, a graduate student in Pieters' lab, triggered T cells from coronin 1 deficient mice that had been loaded with calcium specific fluorophores (molecules that change their color upon increase of calcium concentrations). 'The results were stunning' says Pieters of these data, 'and fully explained why
T cells were depleted in mice lacking coronin 1': While wild type T cells responded to a trigger of their T cell receptors with a rapid release of calcium into the cytosol, in the absence of coronin 1 no calcium release could be detected. As a consequence, when calcium cannot be released into the
T cell cytosol, no downstream signaling reactions can occur, effectively sending the coronin 1 negative T cells into a death pathway.
It took the researchers two additional years to uncover the molecular details of the function of coronin 1. 'To convince ourselves that coronin 1 truly performs a role in the calcium signaling cascade we needed to establish its molecular interactions', says Pieters. In a series of experiments involving a variety of expertises, the team finally found the interaction partner: a signaling molecule termed phospholipase Cgamma1, or PLC?1. PLC?1 is responsible for cleaving a lipid molecule, termed PIP2, within the T cell plasma membrane in order to generate another small molecule, called IP3 that binds to a receptor, located in the endoplasmic reticulum membrane thereby activating calcium influx into the cytosol of the T cell being activated. 'When we analyzed what happened upon T cell triggering in coronin 1 deficient cells, it turned out that PIP2 was not degraded and IP3 not generated', says Pieters and 'since IP3 generation is essential for calcium influx into the T cells , these experiments fully confirmed the conclusion that coronin 1 is essential for calcium signaling in T cells'.
This new definition of coronin 1 as a specific survival factor for peripheral T cells may allow a better understanding of T cell homeostasis. Moreover, it might provide a basis for rational approaches for the development of compounds to treat autoimmune as well as lymphoproliferative disorders.
Alle Nachrichten aus der Kategorie: Life Sciences
Articles and reports from the Life Sciences area deal with applied and basic research into modern biology, chemistry and human medicine.
Valuable information can be found on a range of life sciences fields including bacteriology, biochemistry, bionics, bioinformatics, biophysics, biotechnology, genetics, geobotany, human biology, marine biology, microbiology, molecular biology, cellular biology, zoology, bioinorganic chemistry, microchemistry and environmental chemistry.
Zurück zur Startseite
Neueste Beiträge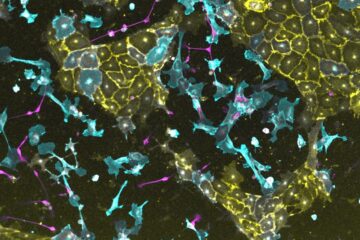 Customized programming of human stem cells
Induced pluripotent stem cells (iPS) have the potential to convert into a wide variety of cell types and tissues. However, the "recipes" for this conversion are often complicated and difficult…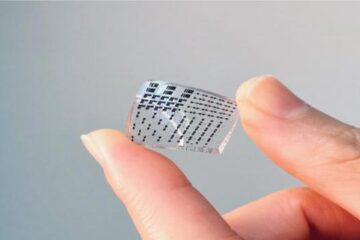 Electronic skin has a strong future stretching ahead
A material that mimics human skin in strength, stretchability and sensitivity could be used to collect biological data in real time. Electronic skin, or e-skin, may play an important role…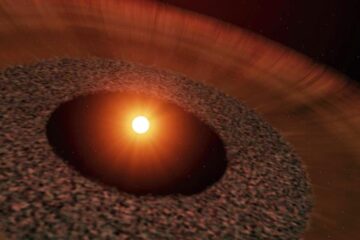 Fast-moving gas flowing away from young star caused by icy comet vaporisation
A unique stage of planetary system evolution has been imaged by astronomers, showing fast-moving carbon monoxide gas flowing away from a star system over 400 light years away, a discovery…