New treatments in the pipeline for severe cases of COVID-19?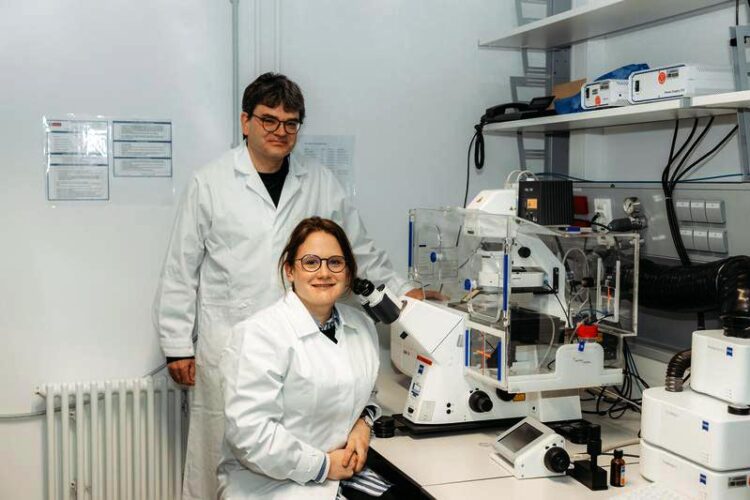 Team of biologists from the University of Magdeburg identifies causes of vascular damage in severe cases of COVID-19.
Scientists from the Institute of Biology at Otto von Guericke University Magdeburg are to research the causes and molecular mechanisms of severe cases of COVID-19 over the next three years.
In a research project that has recently been awarded 500,000 euros by the German Research Foundation (DFG), the scientists from the Department of Systems Biology at the University of Magdeburg alongside colleagues from the Helmholtz Center for Infection Research (HZI) in Braunschweig will, under laboratory conditions, investigate the factors leading to the serious vascular damage associated with severe cases of COVID-19 and thus forge ahead with novel approaches to treatment.
The team led by Professor Dr. rer. nat. Fred Schaper and Dr. rer. nat. Anna Dittrich aims to find out if this vascular damage is triggered by vascular cells being infected with the SARS-CoV-2 virus or if it is caused by a messenger substance in the body, interleukin-6, a protein that produces severe inflammatory reactions. In parallel, the scientists also aim to measure the influence of glucocorticoids on the severity of the vascular damage. Glucocorticoids, e.g. cortisol, are hormones produced naturally in the body that have an anti-inflammatory effect. Synthetic glucocorticoids such as dexamethasone have been used since the 1950s to treat inflammatory diseases and are one of the few therapeutic options for seriously ill COVID-19 patients. The precise mechanisms of the effects and side-effects of glucocorticoids are, however, still not fully understood. "In serious cases of COVID-19, complications in the vessels of the circulatory system represent a significant risk," explains the head of the research project, Professor Dr. rer. nat. Fred Schaper. "The reasons are still largely unknown and, apart from prevention of serious illness through vaccinations, at present there are very few effective drugs available to us to treat COVID-19".
The biologist adds that between 10 and 20 per cent of patients infected with SARS-CoV-2 develop serious symptoms. "In these people we already know that there is an uncontrolled, and in some cases life threatening, release of the inflammation regulating protein, interleukin-6." The concentration of interleukin-6 in the blood of patients with COVID-19 is therefore a clear indicator of the severity of the disease. The critical role of interleukin-6 in COVID-19 disease is also evident from the fact that currently, including in Germany, the recommendation is to treat severely unwell COVID-19 patients with drugs that block its function. Furthermore, immunosuppressive glucocorticoids have reduced the death rate in certain COVID-19 patients. According to Schaper, it is noteworthy that the cellular signaling pathways used by glucocorticoids and interleukin-6 interact with one another. "In order to understand the effect on COVID-19 of the glucocorticoid treatment and the blocking of interleukin-6, as well as to identify any possible undesirable side-effects from the treatments on the vascular system, the molecular mechanisms of the interaction between glucocorticoids and interleukin-6 in SARS-CoV-2 infection and the development of COVID-19 need to be elucidated."
In artificial in-vitro vascular models and with the help of individual cell analysis, the team from the University of Magdeburg together with colleagues from Braunschweig will research the consequences of infection with SARS-CoV-2 for different vascular cell types such as endothelial cells and vascular muscle cells. "In order to simulate pathophysiological processes, that is processes due to illness, in as realistic a way as possible, the different vascular cell types are not examined individually, but cultivated together," explains, Professor Fred Schaper, who holds the Chair of Systems Biology. "In this way, 3-dimensional structures are developed that enable us to explore the interaction of individual cell types and blood vessel-specific functions, such as permeability or regeneration." With the help of these vascular models the interaction between infected and non-infected cells and the role in vascular damage of the endogenous protein, interleukin-6, and the glucocorticoids used therapeutically can be researched. "The respective vascular models are also adapted in such a way that specific individual cell types that exercise a particular function can be stimulated." With the help of modern microscopy and sequencing techniques, the reactions of individual, infected and non-infected cells can be analyzed.
Department of Systems Biology at the University of Magdeburg
The focal points of research in the Department of Systems Biology at Otto von Guericke University Magdeburg are the communication between cells through soluble messenger substances such as tissue hormones, and the regulation processes mediated by them in case of inflammation. "We want to understand how individual hormones transmit their signals into the cells and how these processes are regulated," explains Professor Fred Schaper. The focus of his research lies on signal transmission by interleukin-6 proteins. These molecules are important messenger substances in the immune system, whose activity is disrupted in many inflammatory diseases. "We are exploring the transmission of signals with molecular biological and biochemical methods and, in cooperation with systems theorists, developing mathematical models of signal transmission." This combination of biological experiments and mathematical modeling is known as Systems Biology. It enables us to understand complex signal transmission processes between and within cells and to acquire new knowledge of the regulation processes associated with disease.
Wissenschaftliche Ansprechpartner:
Prof. Dr. rer. nat. Fred Schaper, Institute of Biology at the University of Magdeburg, Tel.: +49 (0)391 675 0220, email: fred.schaper@ovgu.de
Originalpublikation:
Intravascular Crosstalk of Interleukin-6 and Therapeutic Glucocorticoids in SARS-CoV-2 Infection, DFG-SCHA 785/15-1 / WI 2648/6-1.
Weitere Informationen:
http://www.systembiologie.ovgu.de website of the Chair in Systems Biology
Media Contact
Katharina Vorwerk Presse- und Öffentlichkeitsarbeit
Otto-von-Guericke-Universität Magdeburg
All latest news from the category: Life Sciences and Chemistry
Articles and reports from the Life Sciences and chemistry area deal with applied and basic research into modern biology, chemistry and human medicine.
Valuable information can be found on a range of life sciences fields including bacteriology, biochemistry, bionics, bioinformatics, biophysics, biotechnology, genetics, geobotany, human biology, marine biology, microbiology, molecular biology, cellular biology, zoology, bioinorganic chemistry, microchemistry and environmental chemistry.
Back to home
Newest articles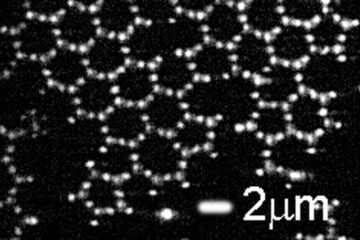 Graphene grows – and we can see it
Graphene is the strongest of all materials. On top of that, it is exceptionally good at conducting heat and electrical currents, making it one of the most special and versatile…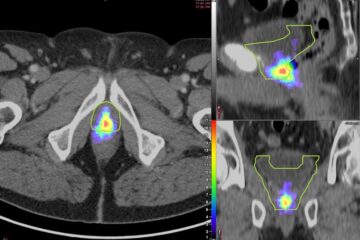 PSMA PET improves decision making for prostate cancer treatment
Detailed PSMA PET mapping of cancer recurrence in the prostate bed shows that current radiotherapy contouring guidelines—which determine the target areas for treatment—miss a significant number of lesions and may…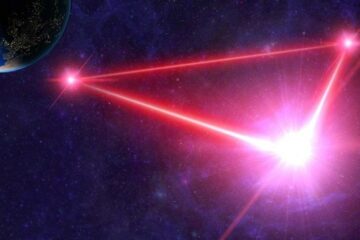 The search for the missing gravitational signal
A new SISSA study proposes an array of interferometers in space to detect subtle fluctuations in the background gravitational signals that may reveal the secrets of black hole mergers. Every…