Liver cells created from patients' skin cells
By creating diseased liver cells from a small sample of human skin, scientists have for the first time shown that stem cells can be used to model a diverse range of inherited disorders. The University of Cambridge researchers' findings, which will hopefully lead to new treatments for those suffering from liver diseases, were published today in The Journal of Clinical Investigation.
Because liver cells (hepatocytes) cannot be grown in the laboratory, researching liver disorders is extremely difficult. However, today's new research, which was funded by the Wellcome Trust and the Medical Research Council (MRC), demonstrates how to create diseased liver-like cells from patients suffering from a variety of liver disorders.
By replicating the organ's cells, researchers can not only investigate exactly what is happening in a diseased cell, they can also test the effectiveness of new therapies to treat these conditions. It is hoped that their discovery will lead to tailored treatments for specific individuals and eventually cell-based therapy – when cells from patients with genetic diseases are 'cured' and transplanted back. Additionally, as the process could be used to model cells from other parts of the body, their findings could have implications for conditions affecting other organs.
Dr Ludovic Vallier of the MRC Centre for Stem Cell Biology and Regenerative Medicine, University of Cambridge, principal investigator of the research, said: "Our work represents an important step towards delivering the clinical promises of stem cells. However, more work remains to be done and our group is dedicated to achieving this ultimate goal by increasing the knowledge necessary for the development of new therapies."
In the UK, liver disease is the fifth largest cause of death after cardiovascular, cancer, stroke, and respiratory diseases. Over the past 30 years mortality from liver disease in young and middle-aged people has increased over six times, with the number of individuals dying from the disease increasing at a rate of 8-10 per cent every year.
By 2012, the UK is expected to have the highest liver disease death rates in Europe and, without action to tackle the disease, it could overtake stroke and coronary heart disease as the leading cause of death within the next 10-20 years. In the United States, it accounts for approximately 25,000 deaths a year.
For their research, the scientists took skin biopsies from seven patients who suffered from a variety of inherited liver diseases and three healthy individuals (the control group). They then reprogrammed cells from the skin samples back into stem cells. These stem cells were then used to generate liver cells which mimicked a broad range of liver diseases – the first time patient-specific liver diseases have been modelled using stem cells – and to create 'healthy' liver cells from the control group. Importantly, the three diseases the scientists modelled covered a diverse range of pathological mechanisms, thereby demonstrating the potential application of their research on a wide variety of disorders.
Dr Tamir Rashid of the Laboratory for Regenerative Medicine, University of Cambridge, lead author of the paper, said: "We know that given the shortage of donor liver organs alternative strategies must urgently be sought. Our study improves the possibility that such alternatives will be found – either using new drugs or a cell-based therapeutic approach."
Professor Mark Thursz, a specialist in liver disease and Professor of Hepatology at Imperial College (who was not affiliated with the study), commented on the importance of the research: "Liver disease is the fifth most common cause of mortality in many developed countries and unlike the other leading causes of death, the rate of liver related mortality is increasing.
"The development of patient specific liver cell lines from stem cells is a significant advance in the battle against liver diseases. This technology holds promise in the short term by providing new tools to explore the biology of liver diseases and in the long term as a potential source of liver cells for patients with liver failure."
For additional information please contact:
Genevieve Maul, Office of Communications, University of Cambridge
Tel: direct, +44 (0) 1223 765542, +44 (0) 1223 332300
Mob: +44 (0) 7774 017464
Email: Genevieve.maul@admin.cam.ac.uk
Notes to editors:
1. The paper 'Modeling inherited metabolic disorders of the liver using human induced pluipotent stem cells' will be published in the 25 August 2010 edition of The Journal of Clinical Investigation. .
2. The Wellcome Trust is a global charity dedicated to achieving extraordinary improvements in human and animal health. It supports the brightest minds in biomedical research and the medical humanities. The Trust's breadth of support includes public engagement, education and the application of research to improve health. It is independent of both political and commercial interests. www.wellcome.ac.uk
3. For almost 100 years the Medical Research Council has improved the health of people in the UK and around the world by supporting the highest quality science. The MRC invests in world-class scientists. It has produced 29 Nobel Prize winners and sustains a flourishing environment for internationally recognised research. The MRC focuses on making an impact and provides the financial muscle and scientific expertise behind medical breakthroughs, including one of the first antibiotics penicillin, the structure of DNA and the lethal link between smoking and cancer. Today MRC funded scientists tackle research into the major health challenges of the 21st century www.mrc.ac.uk.
4. Images are available upon request.
Media Contact
Genevieve Maul
EurekAlert!
Alle Nachrichten aus der Kategorie: Life Sciences
Articles and reports from the Life Sciences area deal with applied and basic research into modern biology, chemistry and human medicine.
Valuable information can be found on a range of life sciences fields including bacteriology, biochemistry, bionics, bioinformatics, biophysics, biotechnology, genetics, geobotany, human biology, marine biology, microbiology, molecular biology, cellular biology, zoology, bioinorganic chemistry, microchemistry and environmental chemistry.
Zurück zur Startseite
Neueste Beiträge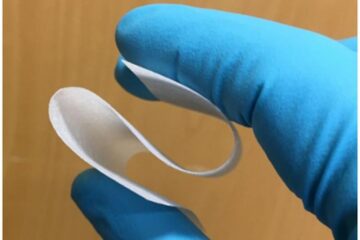 Safe high-tech batteries for electric cars and laptops
New joint project at the University of Bayreuth Lithium-ion batteries are currently the most important category of electrical energy storage device. Their operational safety depends crucially on separators that ensure…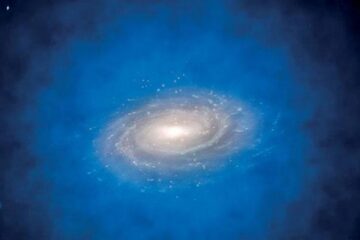 New study suggests supermassive black holes could form from dark matter
A new theoretical study has proposed a novel mechanism for the creation of supermassive black holes from dark matter. The international team find that rather than the conventional formation scenarios…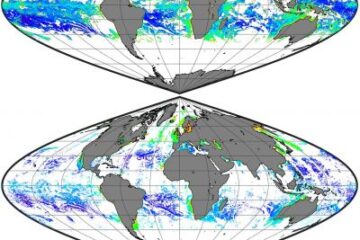 Tool that more efficiently analyzes ocean color data will become part of NASA program
Stevens uses machine learning-driven techniques to develop a long-awaited tool that better reveals the health of Earth's oceans and the impacts of climate change. Researchers at Stevens Institute of Technology…