Software Helps Scientists Conduct Hurricane Research
The Waypoint Planning Tool (WPT) gathers and organizes data from several sources so scientists can plan and coordinate flights by research aircraft around and through the emerging hurricanes and tropical storms they want to study.
WPT also tracks the orbits of weather research satellites, so aircraft flights can be timed to go through a hurricane or tropical storm at the same time a satellite passes overhead, "so you can compare what you see from the aircraft to what the satellite is sensing," said Dr. Matt He, a research scientist in UAHuntsville's Information Technology and Systems Center (ITSC). He developed and programmed the WPT.
WPT got its first operational use earlier this month as part NASA's Genesis and Rapid Intensification (GRIP) program, a six-week NASA research campaign that will use three research aircraft to study the inner workings of how hurricanes form and intensify. Several atmospheric scientists at NASA's Marshall Space Flight Center have instrument packages on the aircraft.
In the past, flight planners had to calculate flight distances and times manually. That could mean recalculating multiple times whenever any point in the flight plan was adjusted, such as when the forecast storm track was updated. The new software displays current storm and hurricane tracking forecasts, then calculates the time needed for each aircraft to reach the storm.
"We want to increase the accuracy, to let them know exactly where the hurricane is now and where it should be when the aircraft arrives," He said. WPT does all of this in near real time so scientists and mission planners can adapt the flight plan if situations change.
In addition to getting the aircraft to the storm, WPT also helps guide them through the hurricane or storm in the specific pattern or flight plan needed to gather the needed data. It can also pinpoint spots for releasing instrument packages called "drop-sondes."
WPT is one piece in a suite of interactive web-based programs UAHuntsville scientists, engineers and students are helping to develop in collaboration with NASA for GRIP. The interactive Real-Time Mission Monitor uses a Google Earth format to show regional weather systems and aircraft tracks as they happen.
The GRIP website (grip.nsstc.nasa.gov), which is managed through UAHuntsville's ITSC, includes collaboration portals where different groups of project and instrument scientists, forecasters, mission planners and managers can share weather forecasts, flight plan details, real-time or near real-time mission reports and "quick look" samples of data as it is collected.
"The idea is to have one web portal with all the information you need to coordinate the project," said Helen Conover, also a UAHuntsville research scientist. "We have been working with NASA's hurricane research group since 1998 and this is the most interactive project coordination tool that we have developed."
NASA's GRIP program is one of three concurrent federal hurricane research campaigns this year. NASA is collaborating with complementary research programs organized by the National Oceanic and Atmospheric Administration and the National Science Foundation.
Media Contact
Ray Garner
Newswise Science News
Alle Nachrichten aus der Kategorie: Information Technology
Here you can find a summary of innovations in the fields of information and data processing and up-to-date developments on IT equipment and hardware.
This area covers topics such as IT services, IT architectures, IT management and telecommunications.
Zurück zur Startseite
Neueste Beiträge
A precise mixture of light and sound
Nanoscale sound waves vibrate artificial atom A German-polish research team from Augsburg, Münster, Munich and Wrocław successfully mixed nanoscale sound waves and light quanta. In their study published in Optica…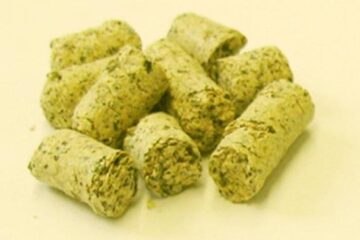 Vegetable proteins replace petroleum-based raw materials
Just like cellulose, lignin and fats, proteins are renewable raw materials. Their potential for the chemical industry remains largely untapped. Research teams at the Fraunhofer Institute for Process Engineering and…
An autonomous high-speed transporter for tomorrow's logistics
The Fraunhofer Institute for Material Flow and Logistics IML is developing a new generation of automated guided vehicles. "LoadRunners" use artificial intelligence and communicate via 5G to organize themselves as…