From fireman to arsonist – Secret life of a cancer-related protein revealed by 3D structure
The finding, published today in Nature Structural and Molecular Biology, stems from the first 3D structure of the protein's active core, and opens up new avenues for drug design.
"Everybody thought this protein was a tumour-suppressor," says Daniel Panne, who led the work, "but we've found that some mutations make it an oncogene – a gene that turns the cell cancerous – which actually makes it a viable drug target."
Surprisingly, the finding reveals that mutations to this protein that have been linked to cancer can act in two different ways. As expected, some mutations make this 'fireman' protein – known as p300 – unable to put out the fire: they cause it to malfunction and lose control over other genes, thwarting its tumour-suppressor role. But, as Panne and colleagues discovered, some cancer-linked mutations actually make p300 into an arsonist: they make it hyperactive, turning it into an oncogene. Which mutations are which? The secret lies in an unexpected piece of the puzzle.
In this study, Panne and colleagues determined the structure of the whole of the protein's active core – the part that physically interacts with genetic material to control genes – for the first time. They found that this 3D puzzle had one more piece than expected. p300 has a groove that it uses to slot onto the cell's genetic material to activate or inactivate genes, and the EMBL scientists found that, sitting on top of that groove like a lid, was a piece no-one knew this protein had.
This 'lid' is like a built-in self-control mechanism. It determines whether the protein can slot onto genetic material or not: for p300 to do its job, it has to open the lid. But if a mutation interferes with the lid, keeping it permanently open, the protein will go into over-drive, and the resulting uncontrolled gene activity can lead to cancer.
Tumours caused by these hyper-activating mutations could potentially be fought by drugs that inhibit p300. So, armed with the knowledge of the protein's structure, the EMBL scientists now plan to investigate how to thwart p300 when it goes from fireman to arsonist.
Published online in Nature on 11 August 2013.
For images and more information please visit: www.embl.org/press/2013/130811_Heidelberg.
Policy regarding use
EMBL press and picture releases including photographs, graphics and videos are copyrighted by EMBL. They may be freely reprinted and distributed for non-commercial use via print, broadcast and electronic media, provided that proper attribution to authors, photographers and designers is made.
Sonia Furtado Neves
EMBL Press Officer
Meyerhofstr. 1, 69117 Heidelberg, Germany
Tel.: +49 (0)6221 387 8263
Fax: +49 (0)6221 387 8525
sonia.furtado@embl.de
www.embl.org
Keep up-to-date with EMBL Research News at: www.embl.org/news
Media Contact
Sonia Furtado Neves
EMBL Research News
All latest news from the category: Life Sciences and Chemistry
Articles and reports from the Life Sciences and chemistry area deal with applied and basic research into modern biology, chemistry and human medicine.
Valuable information can be found on a range of life sciences fields including bacteriology, biochemistry, bionics, bioinformatics, biophysics, biotechnology, genetics, geobotany, human biology, marine biology, microbiology, molecular biology, cellular biology, zoology, bioinorganic chemistry, microchemistry and environmental chemistry.
Back to home
Newest articles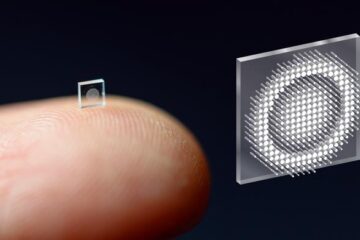 Researchers shrink camera to the size of a salt grain
Micro-sized cameras have great potential to spot problems in the human body and enable sensing for super-small robots, but past approaches captured fuzzy, distorted images with limited fields of view….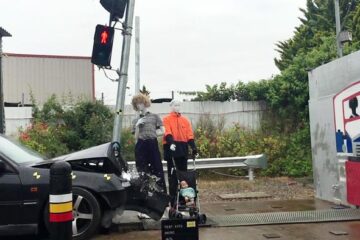 World-first product will be a lifesaving traffic stopper
Game-changing technology to design traffic lights that absorb kinetic energy, stopping them from crumpling when hit by a vehicle, will prevent thousands of fatalities and injuries each year and make…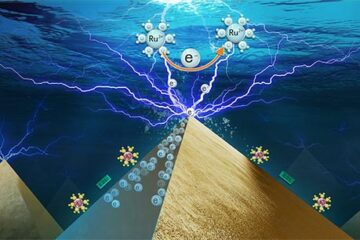 Scientists capture electron transfer image in electrocatalysis process
The involvement between electron transfer (ET) and catalytic reaction at electrocatalyst surface makes electrochemical process challenging to understand and control. How to experimentally determine ET process occurring at nanoscale is…