Epigenetic Modification Increases Susceptibility to Obesity and Predicts Fatty Liver Later in Life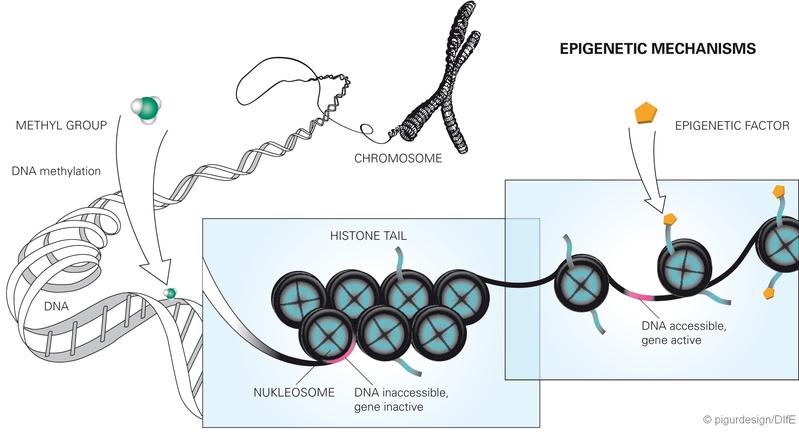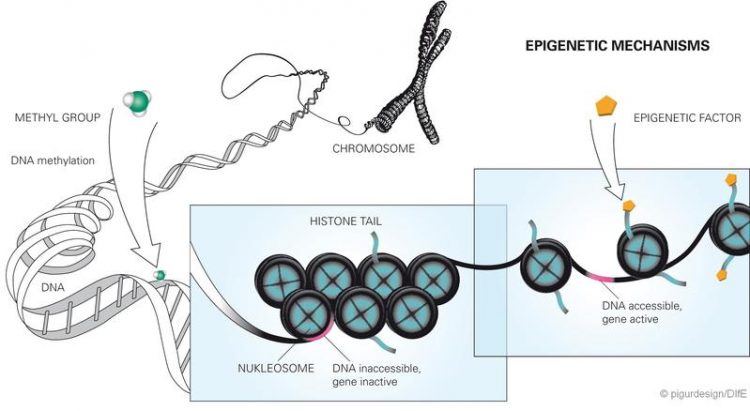 The researchers led by study director Annette Schürmann, Robert Schwenk and Anne Kammel of DIfE recently published their findings in the journal Human Molecular Genetics (Kammel et al.; 2016; doi: 10.1093/hmg/ddw121; http://hmg.oxfordjournals.org/content/early/2016/04/27/hmg.ddw121.long).
According to the World Health Organization, the number of obese people has risen to over half a billion worldwide and will continue to increase in the future. This trend is worrying because obesity increases the risk of diseases such as type 2 diabetes, non-alcoholic fatty liver disease, heart attack, stroke and certain cancers. Nevertheless, not every person is equally prone to obesity and its sequelae: Family background also influences individual obesity risk.
However, the gene variants identified thus far explain only about five percent of the familial predisposition. This discrepancy suggests that other hereditary factors also play a role, such as epigenetic changes in the genetic material, including DNA methylation. These epigenetic modifications do not change the genetic code, but may contribute to the inhibition of gene expression, causing the cells to produce smaller amounts of the corresponding proteins. This can lead to metabolic disorders, among other disturbances.
Already in 2013, a research team from Dresden showed that people who suffer from type 2 diabetes and fatty liver produce lower amounts of the protein IGFBP2** in the liver. At the same time the group was able to demonstrate that the reduced IGFBP2 secretion is accompanied by an increased rate of DNA methylation of various genes. In order to determine the extent to which the reduced protein secretion is due to epigenetic changes, the researchers led by Annette Schürmann studied the associations in a mouse model, the so-called C57BL/6J mouse.
Similar to identical twins, all animals of this strain were genetically identical. Nevertheless, some mice gained much more weight than others when given a high-fat diet and developed a fatty liver. As the researchers showed, already at the age of six weeks the Igfbp2 gene exhibited higher levels of methylation, i.e. stronger epigenetic modification, and at the same time the IGFBP2 synthesis in the liver was significantly reduced.
Furthermore, these mice showed the first disturbances in the glucose metabolism very early. Further molecular biological studies by the scientists demonstrated that methylation in the non-coding region of the Igfbp2 gene contributes to less IGFBP2 synthesis. Moreover, in human blood cells of people suffering from morbid obesity and whose glucose metabolism was already disturbed, the researchers detected the same epigenetic modification in the human gene.
"Our results indicate that the epigenetic modification we studied makes both mice and humans more susceptible to obesity and with increasing age increases their risk of developing a fatty liver," said Anne Kammel, first author of the study. Schürmann added: "Since methylation of the gene already occurs very early, well before a fatty liver has developed, it would be conceivable to use this knowledge to better assess the disease risk in adolescents and young adults. With appropriate measures, the disease could thus be prevented in time."
Background Information:
* Epigenetics is a relatively young field of research. It studies altered gene functions that are not due to a change in the DNA sequence, but may nevertheless be inherited. Recent studies increasingly suggest that diet as an environmental factor can sustainably affect the activity state of genes, e.g. by chemical modification (methylation) of the DNA nucleotides.
Explanations for the illustration:
DNA methylations occur when methyl groups bind to the DNA. These can either activate or inactivate genes.
Nucleosome: Eight histone proteins form the core of a nucleosome, around which the 147 base pairs of a DNA strand are coiled.
Histone tail: The tails of histones protrude from the nucleosome and can be modified by epigenetic factors. In this way the binding of the DNA to the corresponding nucleosome is changed so that the DNA for example becomes accessible for transcription enzymes and activates a particular gene.
Epigenetic factors modify histone tails by e.g. transferring methyl or acetyl groups on lysine side chains. This can complicate or facilitate the activation of a gene. The direct methylation of the DNA changes the gene expression permanently if it takes place in the control regions of genes (so-called CpG islands), that have been made accessible by the modification of the histones.
** The Igfbp2 gene encodes the insulin-like growth factor binding protein 2 (IGFBP2).
Non-alcoholic fatty liver disease (NAFLD) is meanwhile the most common chronic liver disease in Europe and the United States. Left untreated, a fatty liver may lead to liver cirrhosis, which can have life-threatening consequences. A complete regression is possible, whereby weight reduction plays the most important role (Source: Deutsches Ärzteblatt; Vol. 111; Issue 26; June 27, 2014).
The German Institute of Human Nutrition Potsdam-Rehbruecke (DIfE) is a member of the Leibniz Association. It investigates the causes of diet-related diseases in order to develop new strategies for prevention and therapy and to provide dietary recommendations. Its research focus includes the causes and consequences of the metabolic syndrome, which is a combination of obesity, high blood pressure, insulin resistance and lipid metabolism disorder, as well as the role of diet in healthy aging and the biological basis of food choices and eating habits. More information at www.dife.de. In addition, DIfE is a partner of the German Center for Diabetes Research (DZD), which was founded in 2009 and has since been funded by the BMBF.
The Leibniz Association unites 88 institutions that conduct application-oriented basic research and provide scientific infrastructure. Overall, Leibniz institutions employ approximately 18,100 people – among these 9,200 scientists – with an annual budget of just under 1.64 billion euros. The Leibniz Association is characterized by the diversity of topics and disciplines that are worked on in its institutions. The research museums of the Leibniz Association preserve and conduct research on the natural and cultural heritage. Moreover, they are showcases of research and places of learning and fascination for science. More information at http://www.leibniz-gemeinschaft.de.
The German Center for Diabetes Research (DZD) is a national association that brings together experts in the field of diabetes research and combines basic research, translational research, epidemiology and clinical applications. The aim is to develop novel strategies for personalized prevention and treatment of diabetes. Members are Helmholtz Zentrum München – German Research Center for Environmental Health, the German Diabetes Center in Düsseldorf, the German Institute of Human Nutrition in Potsdam-Rehbruecke, the Paul Langerhans Institute Dresden of the Helmholtz Zentrum München at the University Medical Center Carl Gustav Carus of the TU Dresden and the Institute for Diabetes Research and Metabolic Diseases of the Helmholtz Zentrum München at the Eberhard-Karls-University of Tuebingen together with associated partners at the Universities in Heidelberg, Cologne, Leipzig, Lübeck and Munich. More information: http://www.dzd-ev.de/en.
Contact:
Prof. Dr. Annette Schürmann
Department of Experimental Diabetology
German Institute of Human Nutrition
Potsdam-Rehbruecke (DIfE)
Arthur-Scheunert-Allee 114-116
14558 Nuthetal/Deutschland
phone: +49 (0)33200 88-2368
e-mail: schuermann@dife.de
Anne Kammel
Department of Experimental Diabetology
German Institute of Human Nutrition
Potsdam-Rehbruecke (DIfE)
Arthur-Scheunert-Allee 114-116
14558 Nuthetal/Deutschland
phone: +49 (0)33200 88-2572
e-mail: anne.kammel@dife.de
Dr. Gisela Olias
Head, Press and Public Relations
German Institute of Human Nutrition
Potsdam-Rehbruecke (DIfE)
phone: +49 (0)33200 88-2278/-2335
e-mail: olias@dife.de
or presse@dife.de
http://www.dife.de
http://www.dife.de/forschung/abteilungen/kurzprofil.php?abt=DIAB&lang=en
Media Contact
Dr. Gisela Olias
idw - Informationsdienst Wissenschaft
All latest news from the category: Life Sciences and Chemistry
Articles and reports from the Life Sciences and chemistry area deal with applied and basic research into modern biology, chemistry and human medicine.
Valuable information can be found on a range of life sciences fields including bacteriology, biochemistry, bionics, bioinformatics, biophysics, biotechnology, genetics, geobotany, human biology, marine biology, microbiology, molecular biology, cellular biology, zoology, bioinorganic chemistry, microchemistry and environmental chemistry.
Back to home
Newest articles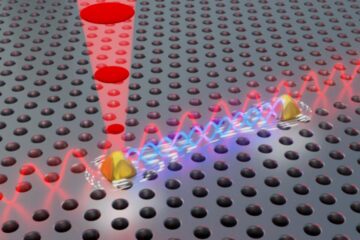 Nanoscopic advance of colossal significance
In a new breakthrough, researchers at the University of Copenhagen, in collaboration with Ruhr University Bochum, have solved a problem that has caused quantum researchers headaches for years. The researchers…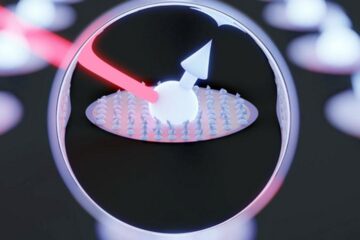 Qubits on strong stimulants
Researchers find ways to improve the storage time of quantum information in a spin rich material. An international team of scientists have demonstrated a leap in preserving the quantum coherence…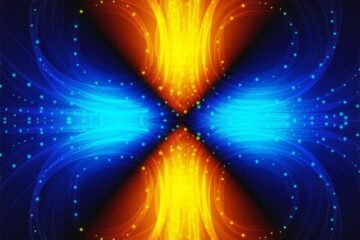 Quantum sensors see Weyl photocurrents flow
Boston College-led team develops new quantum sensor technique to image and understand the origin of photocurrent flow in Weyl semimetals. Quantum sensors can be used to reveal a surprising new…