Color Images More Memorable Than Black and White
Psychologists have found that colors enhance an individual's visual memory. From a series of experiments, researchers learned that subjects were more likely to recall the color version of an image than the same scene in black and white. The results, which appear in the May issue of the journal Experimental Psychology: Learning, Memory and Cognition, also indicate that natural colors make a difference. A photo of a landscape with a green sky, for example, will not lodge as effectively in the brain as the same scene with a blue sky.
Felix Wichmann of the Max Planck Institute for Biological Cybernetics and his colleagues conducted five experiments, using subjects with normal vision. Participants initially viewed 48 images, half in color and half in black and white. The picture subjects fell into four different categories: landscapes, flowers, rock formations and man-made objects. Each category provided a different check on the results. For example, the flower pictures varied in terms of color, not shape, but those of rock formations offered the opposite. After presenting these images, the team mixed in 48 new scenes, showed the entire set of 96, and then recorded whether the subjects remembered the originals. The color images, they found, made much longer-lasting impressions than did the black-and-white ones.
To assess whether the visual memory system treats natural color and false color differently, the researchers presented subjects with altered images, such as scenes with reddish grass. They found that people did not remember these scenes any better than they did the black-and-white versions. According to study co-author Karl Gegenfurtner, this indicates that the visual memory system is tuned to the color schemes of the natural world. "If stimuli are too strange," Gegenfurtner says, "the system simply doesn't engage them as well." Advertising or design industries might do well to take note of the findings. To catch someone's eye, bright colors might be best, but if "the aim is more to have an image 'stick' in the viewer's memory," Wichmann suggests, "unnatural colors may not be suitable.
Media Contact
Greg Mone
Scientific American
All latest news from the category: Interdisciplinary Research
News and developments from the field of interdisciplinary research.
Among other topics, you can find stimulating reports and articles related to microsystems, emotions research, futures research and stratospheric research.
Back to home
Newest articles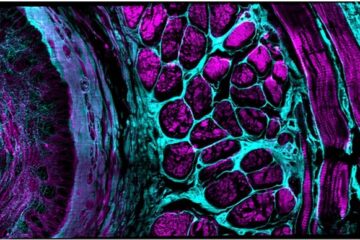 Enhancing the workhorse
Artificial intelligence, hardware innovations boost confocal microscope's performance. Since artificial intelligence pioneer Marvin Minsky patented the principle of confocal microscopy in 1957, it has become the workhorse standard in life…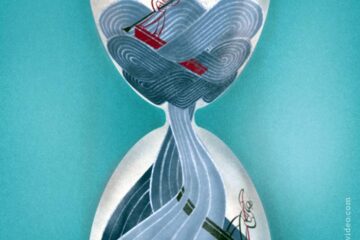 In the quantum realm, not even time flows as you might expect
New study shows the boundary between time moving forward and backward may blur in quantum mechanics. A team of physicists at the Universities of Bristol, Vienna, the Balearic Islands and…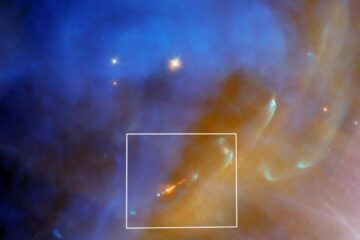 Hubble Spots a Swift Stellar Jet in Running Man Nebula
A jet from a newly formed star flares into the shining depths of reflection nebula NGC 1977 in this Hubble image. The jet (the orange object at the bottom center…