The flow of soap solutions through fibres is of great importance for the final result of the washing process. This is one of the conclusions from the research project of Annemoon Timmerman. She will defend her thesis on Monday 22 April at TU Delft. With this conclusion she supports a theory that was disbelieved for years by experts in the field. Timmerman: "I have now experimentally proven why the laundry is actually clean after less than half an hour of washing. Up to now, that was a mystery." The research was funded by TNO-Cleaning Technologies.
In the washing of clothes, four factors are important: chemistry (the soap), mechanical action (the stretching of the fibre by the washing machine), temperature and time. Timmerman: "Using these four factors, improvements have been made in the washing process in recent times. But despite the centuries of practical knowledge on the subject, it has actually always remained a mystery why it is that laundry is actually clean in a relatively short time."
So how does the washing process work? Periodic mechanical forces are exerted on the fibres. This causes tiny flows in and out of the pores in the fibres. Timmerman: "For a long time it was thought that these flows of soap solution had nothing to do with the cleaning of the laundry. It was thought that diffusion allowed the soap to reach the dirt." Diffusion is the process in which soap is drawn through the outer layer of the fibre, reaching the dirt. With the help of literature studies and experiments, the Delft researcher determined that there were definitely flows through the pores of fibres as well as diffusion. Timmerman: "There is a convection flow through the fibre with moving layers of soap molecules along the pore walls that loosen the dirt particles from within the fibre." The clothing is cleaned from the inside out. This was never believed in the industry. "Convection along the pore wall? Impossible." Timmerman's findings also explain why the actual washing process only takes about ten minutes. "If it were to take place through only diffusion, it would take hours," says Timmerman. "And we are all witnesses to the fact that that is not the case."
Timmerman's research has also shown that the four most important factors, especially chemistry and mechanical action are strongly linked. These two factors, together with the temperature, determine how effective the washing process is. Timmerman: "We are a little closer to solving the secrets of washing."
Media Contact
Maarten van der Sanden
alphagalileo
All latest news from the category: Interdisciplinary Research
News and developments from the field of interdisciplinary research.
Among other topics, you can find stimulating reports and articles related to microsystems, emotions research, futures research and stratospheric research.
Back to home
Newest articles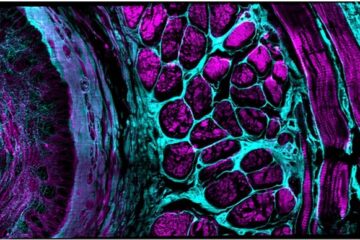 Enhancing the workhorse
Artificial intelligence, hardware innovations boost confocal microscope's performance. Since artificial intelligence pioneer Marvin Minsky patented the principle of confocal microscopy in 1957, it has become the workhorse standard in life…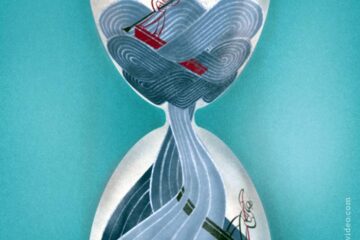 In the quantum realm, not even time flows as you might expect
New study shows the boundary between time moving forward and backward may blur in quantum mechanics. A team of physicists at the Universities of Bristol, Vienna, the Balearic Islands and…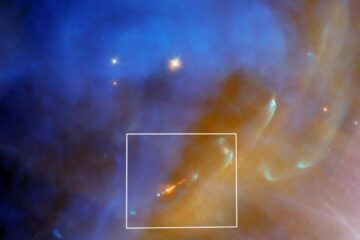 Hubble Spots a Swift Stellar Jet in Running Man Nebula
A jet from a newly formed star flares into the shining depths of reflection nebula NGC 1977 in this Hubble image. The jet (the orange object at the bottom center…