Skull thwarts species-splitters
Ethiopian fossil suggests early humans were one big family.
A one-million-year-old skull unearthed in Ethiopia hints that our long-extinct cousins Homo erectus were a varied and widespread bunch, much like today's humans. The find may undermine previous claims that H. erectus was in fact made up of two different species.
Homo erectus, which means 'upright man', appeared about 1.8 million years ago. Because of its posture and large brain, it is regarded as the first fully human group. H. erectus left Africa and spread throughout Eurasia from eastern China, possibly reaching as far as southern England.
Bony-browed and thick-jawed, H. erectus wielded primitive stone tools and may have been the first creature to make and use fire.
Since the 1980s, however, some scientists have suggested that 1.7-million-year-old H. erectus fossils from Africa and central Asia are so different to later 700,000-year-old examples that they belong to a different species, Homo ergaster.
The latest find could turn that theory on its head.
Face value
The fossil is in remarkably good shape considering it is a million years old, says Berhane Asfaw of the University of Addis Ababa in Ethiopia, one of the team that found the skull near the village of Bouri, 230 km northeast of Addis Ababa, in 1997. "It's a complete skull cap with all the important features present," Asfaw says.
The shape of the skull aligns it firmly with the recent H. erectus, but it shares some characteristics with older ones, says Asfaw. Its age also puts it right between where H. erectus and H. ergaster might have split. "Our fossil clearly links Asian and African forms of H. erectus," says Asfaw1.
Unless something else turns up, the find strongly suggests that H. ergaster is a misnomer, Asfaw believes.
Alan Walker, who studies human evolution at Pennsylvania State University in University Park, agrees. "It is arbitrary to break up the lineage into and early ergaster and later erectus," he says.
But Bernard Wood of George Washington University in Washington, DC, who first proposed the H. ergaster as a distinct group, is holding on to his idea. "It's a terrific find," he says and certainly relevant to H. erectus' history. But he suspects the new find bears too little resemblance to H. ergaster to rule them out as a separate group.
Even if the skull does unify H. erectus as a group, it doesn't simplify the picture of their history.
Finding a fossil in Ethiopia that looks like east Asian H. erectus suggests that anatomical features, such as skull shape, might have varied independently of location. Previously, the geographical separation of different forms of H. erectus fossils was thought to explain why they look the way they do.
References
Asfaw, B. et al. Pleistocene hominids from Bouri Ethiopia integrate Homo erectus. Nature, 416, 317 – 320, (2002).
Media Contact
TOM CLARKE
© Nature News Service
All latest news from the category: Interdisciplinary Research
News and developments from the field of interdisciplinary research.
Among other topics, you can find stimulating reports and articles related to microsystems, emotions research, futures research and stratospheric research.
Back to home
Newest articles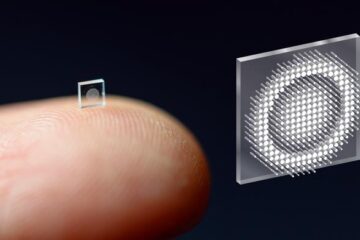 Researchers shrink camera to the size of a salt grain
Micro-sized cameras have great potential to spot problems in the human body and enable sensing for super-small robots, but past approaches captured fuzzy, distorted images with limited fields of view….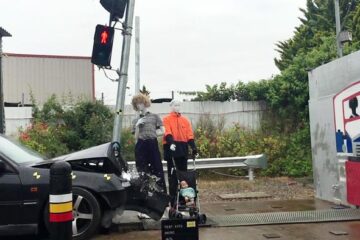 World-first product will be a lifesaving traffic stopper
Game-changing technology to design traffic lights that absorb kinetic energy, stopping them from crumpling when hit by a vehicle, will prevent thousands of fatalities and injuries each year and make…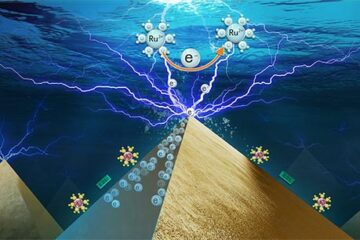 Scientists capture electron transfer image in electrocatalysis process
The involvement between electron transfer (ET) and catalytic reaction at electrocatalyst surface makes electrochemical process challenging to understand and control. How to experimentally determine ET process occurring at nanoscale is…