Sports Scientists May Hold Key To Solving England`s World Cup Penalty Nightmares
Research designed to enable a goalkeeper to significantly improve his chance of saving a penalty may help England to banish the penalty shootout nightmares that have dogged the team in major competitions over the past decade.
University of Greenwich sports scientists, working with West Ham United football academy, have completed a study proving that penalty takers subconsciously give readable physical clues to the direction of their penalty kicks. These clues could be used by goalkeepers to improve their chances of saving a penalty, as demonstrated by the study`s goalkeeper guinea
pigs.
"Various angles of a striker`s body were measured when taking a penalty, and two body parts were identified as giving an indication of the direction of shot: shoulder angle and angle of the standing leg," says the report`s authors, Al-Amin Kassam and Dr Mark Goss-Sampson. "Variations in these two body angles revealed which of three areas of the goal (left, right and centre) the ball was being struck towards."
"It is possible to train goalkeepers to read these visual clues in order to improve their penalty saving success rate," continued Al-Amin, "and indeed this is what we did in this study."
A West Ham youth team striker took 46 penalty kicks at a full size empty goal. A video camera was set up behind the goal at a height of six feet (about eye level for the average goalkeeper), which was zoomed in on the striker to mimic what a goalkeeper actually sees. Each penalty kick was recorded and the area of the goal that it entered was noted (left, right and centre).
The film clips for each penalty were relayed to a PC and evaluated by motion analysis software to enable the body angles of the striker to be measured, both during his run-up and as he was about to strike the ball.
Ten goalkeepers were shown the penalty kick video clips, freeze-framed just as the striker was about to kick the ball, and asked to predict which of the three areas of the goal the ball would be struck into. They were then instructed on the best visual cues to look for to try and accurately predict the direction of the penalty. When the goalkeepers were asked to view the penalty kicks once more, their prediction rate improved by around 9%.
"Many goalkeepers rely too much on their gut instinct and non-informative visual clues such as the direction a striker is looking when taking a penalty (strikers frequently disguise the way they are looking in order to confuse a goalkeeper)," said Al-Amin. "This leads to relevant visual clues being obscured, resulting in a misreading of the direction of a penalty taker`s shot."
"If a goalkeeper intensively practises recognising the relevant visual clues given by the striker`s shoulder and standing leg angles, then his reaction to these clues becomes automatic. The goalkeeper`s speed of sensory processing thus increases and the time available to react to the penalty strike is greater, increasing his chances of saving the penalty," said Al-Amin.
"A goalkeeper can further improve his chances by increasing the psychological pressure on a penalty taker, who will already be feeling under pressure from expectant team-mates and the crowd," says Al-Amin. "This can be done by a goalkeeper employing time-wasting tactics, making himself look as large as possible, and moving around sideways on his line in order to confuse the striker as to where he is going to dive."
"Although more research needs to be done in this area, I believe that the results of studies such as this one could help to significantly increase a goalkeeper`s chances of saving a penalty," says Al-Amin. "And a piece of advice to England penalty takers. Hit your penalties as hard as possible, as research indicates that a penalty struck at more than 20 metres per
second stands a greater chance of hitting the back of the net than a slower one, as a goalkeeper has less time to analyse visual clues and react."
All latest news from the category: Interdisciplinary Research
News and developments from the field of interdisciplinary research.
Among other topics, you can find stimulating reports and articles related to microsystems, emotions research, futures research and stratospheric research.
Back to home
Newest articles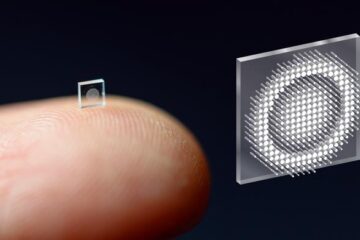 Researchers shrink camera to the size of a salt grain
Micro-sized cameras have great potential to spot problems in the human body and enable sensing for super-small robots, but past approaches captured fuzzy, distorted images with limited fields of view….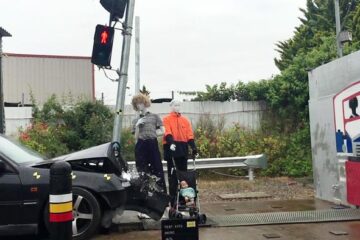 World-first product will be a lifesaving traffic stopper
Game-changing technology to design traffic lights that absorb kinetic energy, stopping them from crumpling when hit by a vehicle, will prevent thousands of fatalities and injuries each year and make…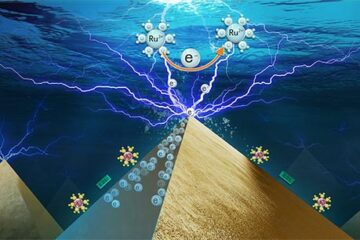 Scientists capture electron transfer image in electrocatalysis process
The involvement between electron transfer (ET) and catalytic reaction at electrocatalyst surface makes electrochemical process challenging to understand and control. How to experimentally determine ET process occurring at nanoscale is…