Nature Improvement Areas need good planning responses
Drawing on research being carried out under the umbrella of the Living With Environmental Change programme, Relu has defined some important principles about stakeholder engagement, partnership working, understanding and valuing the ecosystems that underpin the Earth's natural processes, and connecting the built and natural environments.
Research has shown that closer cooperation between land managers and policy planners working at the landscape scale could bring benefits for both wildlife and for the provision of the natural services that we need, such as food, clean water and carbon storage. The new Nature Improvement Areas could help to pioneer this kind of approach.
Local Planning Authorities play an important role in helping Nature Improvement Areas fulfil their potential, by embedding them within emerging local plans and development decisions. At present there is a clear divide between the built and natural environment policy realms, but researchers have been testing more innovative approaches that could help to bridge this, and also enable more effective public consultation and stakeholder engagement.
Professor Alister Scott from Birmingham City University carried out research on this theme for the Relu Programme, specifically within the rural urban fringe, where town meets countryside.
He said: "A key role of the Nature Improvement Area partnerships is to involve local people more closely in the management and development of NIAs. Nature is an important community environmental asset, crossing urban and rural realms, which is not fully appreciated in planning policy and practice.
"But people are often put off by the perception of planning as an 'enemy of enterprise' with complex language and bureaucracy. The Relu programme has been developing approaches and tools that help reveal how good planning can stimulate more joined up planning as epitomised in the NIA model. From policy brief videos to interactive board games, to community mapping and participatory GIS systems.
"Nature Improvement Areas could make use of these tools and give a lead on landscape scale land management and stakeholder involvement across the UK. However they must not become a simple bolt-on to planning policy, which must recognise the value of the services nature provides to both urban and rural populations."
All latest news from the category: Interdisciplinary Research
News and developments from the field of interdisciplinary research.
Among other topics, you can find stimulating reports and articles related to microsystems, emotions research, futures research and stratospheric research.
Back to home
Newest articles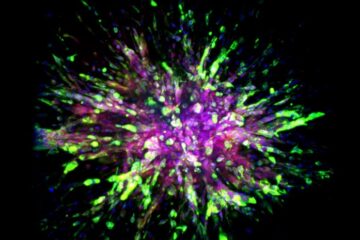 Scientists identify novel molecular biomarkers in cells
Studying a deadly type of breast cancer called triple negative, Johns Hopkins Medicine scientists say they have identified key molecular differences between cancer cells that cling to an initial tumor…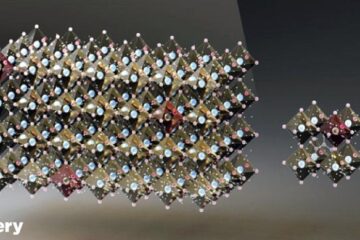 Getting more out of light
Tiny crystals, known as quantum dots, have enabled an international team to achieve a quantum efficiency exceeding 100 percent in the photocurrent generated in a hybrid inorganic-organic semiconductor. Perovskites are…
Antibiotics from natural substances
A new biosynthesis method has been developed. A research team with members from Goethe University Frankfurt and the University of Michigan in the USA is using bacterial biosynthesis to produce…