Mini-sensors against the overfertilisation of soils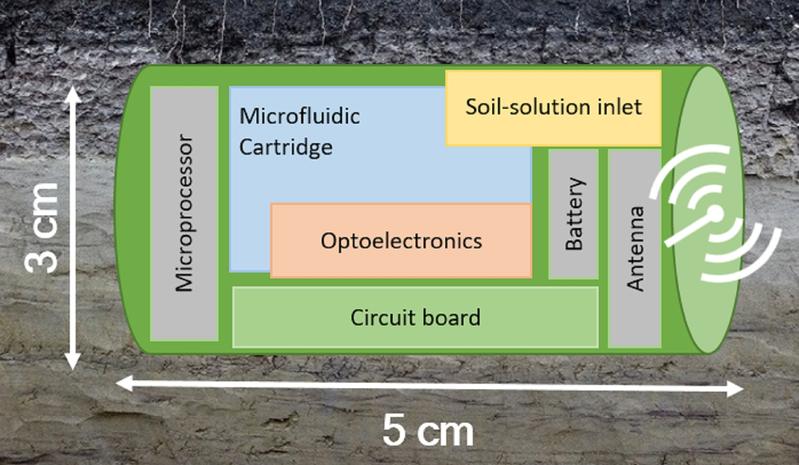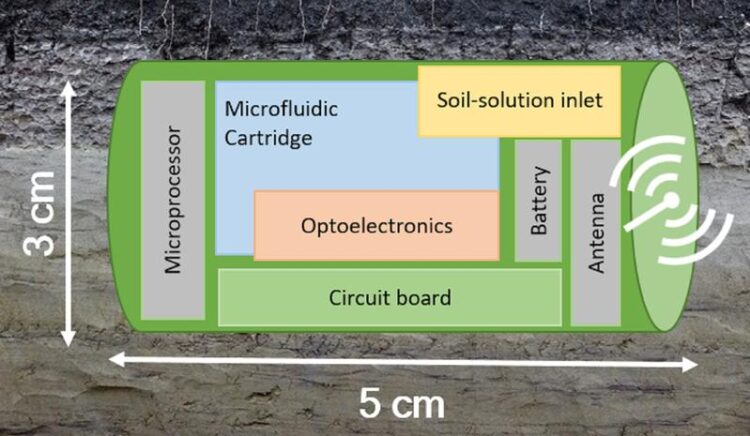 EU funds innovation project from technology, agricultural science and business studies with around 2.5 million euros.
According to a report by the EU Commission, over 60 percent of agricultural soils in the European Union are overfertilised. The consequences are soil acidification, polluted waters, reduced biodiversity, and declining soil yields. The upcoming soil health law and associated fertiliser requirements aim at improving soil quality, but for the farmers, this poses severe challenges. Daily variability of nutrient values and time-consuming laboratory analyses make it almost impossible to determine soil data promptly and adjust the fertilisation appropriately. An interdisciplinary research team at Kiel University (CAU) therefore wants to develop a measuring device that records the important nutrients in the soil twenty-for-seven. The sensor will measure nitrate, ammonium, and phosphate directly in the ground and the data can be checked in real-time. The EU is funding the "Soilmonitor" project within an innovation programme with around 2.5 million euros. It started at the beginning of November and is scheduled for three years.
Battery-powered mini-lab in the ground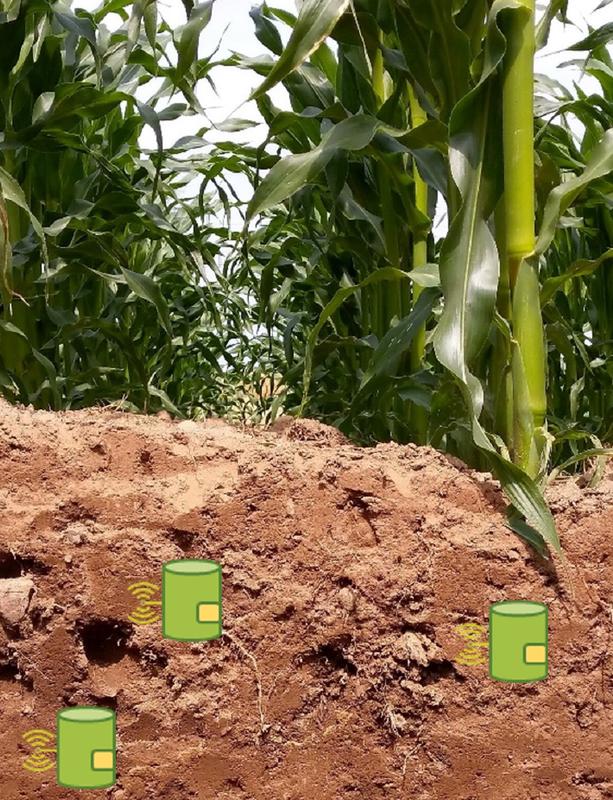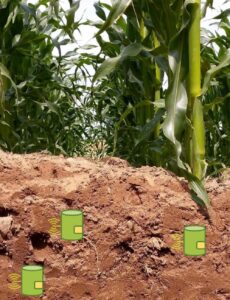 "Securing food for a growing world population requires both – high crop yields and healthy soils. This EU funding enables an important contribution to a more efficient and at the same time more environmentally friendly cultivation of agricultural land. It also shows once again the potential of strong interdisciplinary cooperation for the big questions of our time," says Prof. Dr.-Ing. Eckhard Quandt, Vice President for Research and Transfer at the CAU.
The plan is to develop a battery-powered measuring device with a size of 5 cm x 3 cm x 3 cm. Embedded in the ground it will automatically extract and analyse soil solution in a microfluidic "lab-on-a-chip". Time-consuming sampling, laboratory analyses, and maintenance are no longer necessary. Farmers are able to check the results of the mini-lab at any time via smartphone or other software applications and can adjust the fertilisation immediately. "This matchbox-sized sensor system enables a 24/7 measurement of soil nutrients for the first time and an optimal, data-based fertilisation," says Martina Gerken, Professor of Integrated Systems and Photonics at the Faculty of Engineering and head of the project.
Measurements directly in the soil are more informative
"The underlying technology is based on an optoelectronic detection chip that uses organic light-emitting-diodes developed by us for optical readout. We want to use hydrophilic ceramic materials to make it easier to extract the soil fluid," Gerken continues. The sensor development will be located in the Centre for Networked Sensor Systems (ZEVS) at the Faculty of Engineering. The building that is currently under construction is about to open in the summer of 2023 in Kiel.
"Direct nutrient measurements in the soil, which are collected continuously, are much more informative than today's punctual measurements on soil samples or indirect measurements, for example via plant leaves," says Sandra Spielvogel, Professor of Soil Science at the Faculty of Agricultural and Nutritional Sciences and part of the project team. "Particularly the concentration of nitrate in the soil solution is highly variable. Measuring nitrate on a 24/7 basis has the potential to improve the fertilization management of farmers substantially." The soil-solution extraction into the microfluidic will be investigated and tested in the field for soils with a wide range of pore size distributions, bulk densities, pore-space connectivity, and soil water content. Zeynep Altintas, Professor of Biomaterials and Biosensor Technologies, is responsible in the team for detecting the various nutrients. Monika Sienknecht from the Chair of Entrepreneurship and Innovation Management contributes entrepreneurial know-how.
The goal is to start a spin-off company
The "Soilmonitor" project builds on Gerken's research in previous EU projects (ERC-Starting Grant "PhotoSmart" and ERC-Proof-of-Concept "BEAMOLED"), which have already resulted in two patents. There she also conducted first market analyses and built up a partner network. With the new funding from the EU's EIC Transition programme, the interdisciplinary team from electrical engineering, chemical engineering, soil science and economics wants to develop a prototype and bring it to the market. "Our long-term goal is to start a spin-off company to produce the Soilmonitor on a larger scale for applications in agriculture and soil remediation. In addition to a standalone system a component that can be integrated into existing systems is also planned," says Gerken.
The project is also supported by Prof. Dr. Henning Kage (Agronomy and Crop Science, Scientific Director of the Experimental Farm Hohenschulen) as well as Prof. Dr. Achim Walter (Entrepreneurship and Innovation Management) and Prof. Dr. Carsten Schultz (Technology Management).
Funding information on the "Soilmonitor" project:
Project acronym: Soilmonitor
Full project name: "Miniaturized sensor system for continuous soil-nutrient monitoring based on integration of a lab-on-a-chip microfluidic cartridge with an optoelectronic detection unit"
Project number: 101097989
Call: HORIZON-EIC-2022-TRANSITION-01
Project starting date: 1 November 2022
Project end date: 31 October 2025
Project duration: 36 months
Budget: 2.499.716,00 EUR
In the "EIC Transition" funding line, the European Commission supports universities, research institutions, and companies in bringing basic research results from previous EU projects into an application. The European Innovation Council (EIC) and the European Research Council (ERC) are working closely together here to promote European talents and groundbreaking innovations.
Wissenschaftliche Ansprechpartner:
Prof. Dr. Martina Gerken
Head of the EU project "Soilmonitor"
Research Group "Integrated Systems and Photonics"
Telephone: +49 431 880-6250
E-Mail: mge@tf.uni-kiel.de
Weitere Informationen:
https://environment.ec.europa.eu/topics/soil-and-land/soil-strategy_en EU Soil strategy for 2030
https://eic.ec.europa.eu/eic-funding-opportunities/eic-transition_en EIC Transition funding line
http://www.kinsis.uni-kiel.de/en Research Priority Area "Kiel Nano, Surface and Interface Science" at CAU
https://www.uni-kiel.de/en/details/news/173-soilmonitor Link to the press release
Media Contact
Eva Sittig Presse, Kommunikation und Marketing
Christian-Albrechts-Universität zu Kiel
All latest news from the category: Interdisciplinary Research
News and developments from the field of interdisciplinary research.
Among other topics, you can find stimulating reports and articles related to microsystems, emotions research, futures research and stratospheric research.
Back to home
Newest articles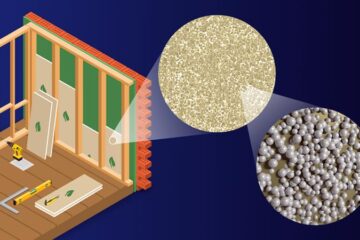 Eco-friendly foam insulates buildings without warming the globe
Greener insulation reduces environmental impact of foam products. Rigid foam boards used to insulate buildings can prevent energy loss, making homes more efficient at keeping warm or cool. The advantages…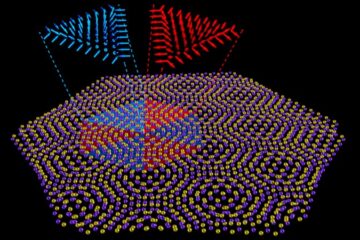 Discovery of a new topological phase
… could lead to exciting developments in nanotechnology. Cambridge researchers have discovered a new topological phase in a two-dimensional system, which could be used as a new platform for exploring…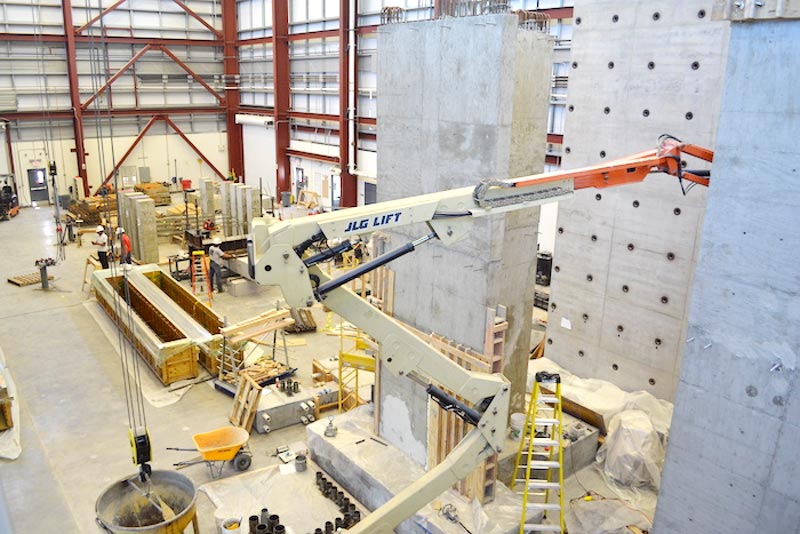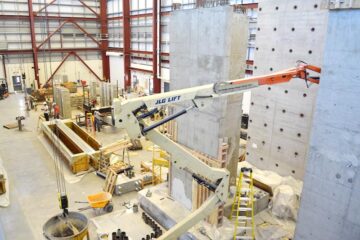 Strengthening American dams, levees with technological innovation
A team of researchers at the University of Kansas School of Engineering has partnered with U.S. federal agencies in a push to reinforce American dams and levees nationwide using fiber-reinforced…