Fischer-Tropsch: a hot new catalyst for cool biofuel production in microchannel reactors
The catalyst was produced using Oxford Catalysts' patented organic matrix combustion (OMX) method, which makes it possible to achieve high metal loadings, while at the same time precisely controlling crystal sizes. The result is a cobalt-based catalyst of the ideal crystal size to provide the optimum level of activity in a microchannel reactor.
The FT reaction is a key technology for producing second-generation biofuels from agricultural waste. Because it takes one tonne of biomass to produce one barrel of liquid fuel, small-scale Fischer-Tropsch reactors are being developed to convert the waste on a distributed basis locally rather than at large collection centres. Microchannel reactors are potentially the best candidates for this job because they enable more efficient and precise temperature control, leading to higher throughput and conversion.
They are also able to dissipate the heat produced from the FT reaction more quickly than conventional systems. But to work efficiently, microchannel reactors require an FT catalyst with a high level of activity in order to boost the conversion rates to an economic level. The new FT catalyst developed by Oxford Catalysts fits this bill exactly.
Following several thousands of hours of rigorous testing, Oxford Catalysts has signed a memorandum of understanding (MOU) with a leading developer of small scale FT microchannel reactors to deploy the new catalyst in small-scale FT applications, including the conversion of bio-waste or flare gas into liquid fuels.
Derek Atkinson, Business Development Director, Oxford Catalysts says:
"We have spent 12 months working on developing this particular catalyst, using our state-of-the-art equipment and our patented OMX method, and are very pleased with the results. The next stage will involve working closely with a catalyst producer to supply tonnage quantities for use in demonstration units. "
All news from this category: Innovative Products
Back to the Homepage
Latest posts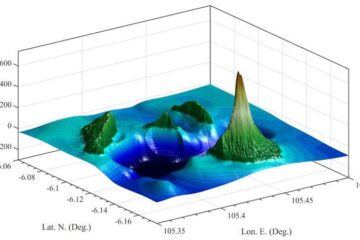 Newly published data provides clearer picture of volcano collapse
URI Professor Stéphan Grilli is keeping a close eye on volcanoes closer to the US. An article recently published in the prestigious journal Nature Communications, written by University of Rhode…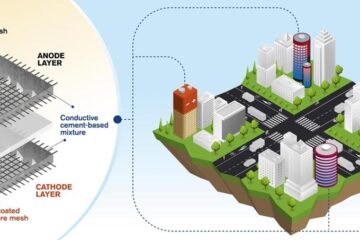 World first concept for rechargeable cement-based batteries
Imagine an entire twenty storey concrete building which can store energy like a giant battery. Thanks to unique research from Chalmers University of Technology, Sweden, such a vision could someday…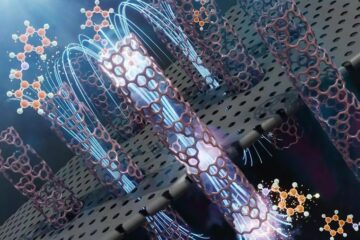 In milliseconds from polluted to clear water
New discoveries in the field of nanoscience … Researchers at the Max Planck Institute of Colloids and Interfaces developed a membrane that is composed of a bundle of nanometer-sized tubes….