Wireless Fire Protection for People and Equipment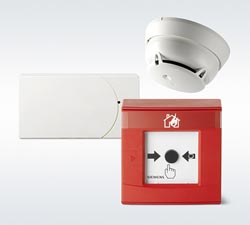 The Swing (Siemens Wireless Next Generation) system combines failsafe wireless communication with the best possible fire detection features. The system uses mesh networking technology that boasts the same reliability as cable-based solutions.
Patented ASA (Advanced Signal Analysis) technology enables Swing to detect fires under all types of conditions, while also preventing false alarms, which can be costly and dangerous.
Fire alarm systems should not be fooled by steam or cigarette smoke, and must also be able to effectively protect people or expensive equipment. Another challenge involves installing such systems in buildings where wiring is either not an option or else not desired. In this case, radio operated systems are used – but up until now these haven't been able to offer the same level of reliability and safety as cable-based solutions.
The failsafe Siemens system employs mesh technology, which has already established itself as a proven standard for secure wireless transmission in the IT sector. In this setup, each device maintains constant contact with neighboring units to ensure there are always at least two redundant paths for data communication. Moreover, because each device operates on two frequency bands and using several channels, the network is able to "heal" itself in the event of a disruption by automatically switching frequencies or channels, or by sending crucial data to a fire alarm center via non-affected units.
Swing is so reliable that it isn't fooled by steam in large kitchens or welding operations in factories, yet it reacts with high sensitivity in hospitals, museums, and clean rooms. ASA technology is what makes the system so foolproof: Each ASA multi-sensor alarm is equipped with two temperature sensors and two optical infrared sensors, which means the alarm units can detect both heat and smoke. Depending on the ambient conditions, the alarms are loaded with special ASA parameters to make their reactions more sensitive or more robust. The system can also call upon a digital library containing thousands of test case studies of all different types of fires, interpret signals in realtime, and then dynamically adjust parameter sets as needed.
Swing wireless networks can be installed quickly and easily, and the alarm units can even be moved around without interrupting operations in the facilities they monitor. This makes the system ideal for historical buildings and museums, industrial plants with variable operations, and trade fair and exhibition centers.
Media Contact
Dr. Norbert Aschenbrenner
Siemens InnovationNews
Alle Nachrichten aus der Kategorie: Information Technology
Here you can find a summary of innovations in the fields of information and data processing and up-to-date developments on IT equipment and hardware.
This area covers topics such as IT services, IT architectures, IT management and telecommunications.
Zurück zur Startseite
Neueste Beiträge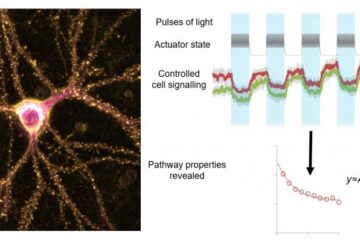 Simplified method to modify disease signaling with light
Most diseases are caused by aberrant cell signaling processes and basic research in cell signaling is needed to identify targets for future therapeutic approaches, especially in cases where no cures…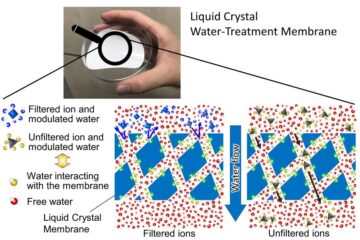 Highly selective membranes
Researchers discover how water can affect its own filtration. Membranes with microscopic pores are useful for water filtration. The effect of pore size on water filtration is well-understood, as is…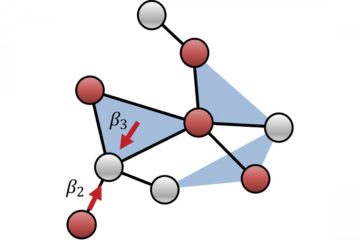 Interactions within larger social groups can cause tipping points in contagion flow
The distribution of group interactions in a social network affects the critical point at which explosive jumps in opinion, popularity, or disease spread occur. Contagion processes, such as opinion formation…