The virtual light sensors are based on a camera system and have the same function as light grids and light cur-tains. A virtual light barrier is defined by a line in the camera image with a start and a destination point. The colour value or the time course of colour value changes along this line are used to detect whether the line is interrupted by a person or an object. Thus, access to sensitive image information is avoided, preserving the privacy of the person.
Further Information: PDF
EZN Erfinderzentrum Norddeutschland GmbH
Phone: +49 (0)511/85 03 08 – 0
Contact
Dipl.-Ing. Andreas Deutsch
Media Contact
info@technologieallianz.de
TechnologieAllianz e.V.
All latest news from the category: Technology Offerings
Back to home
Newest articles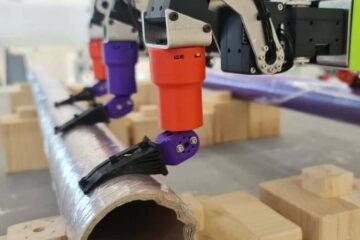 Insects help robots gain better grip
An international research team of biomechanics optimizes robotic movements inspired by insects. A whole generation of gripping robots has been developed using a design concept originally known from fish fins….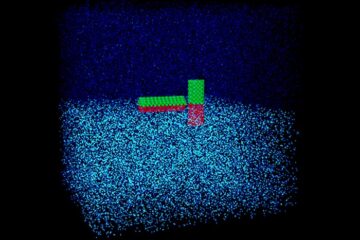 Simulations shed significant light on janus particles
Interfacial diffusion of nanoparticles strongly affected by their shape and surface coating. Named for a Roman god, Janus particles refer to nanoparticles that possess surfaces with two or more distinct…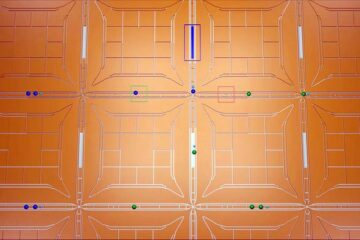 How big does your quantum computer need to be?
What size will a quantum computer need to be to break Bitcoin encryption or simulate molecules? Quantum computers are expected to be disruptive and potentially impact many industry sectors. So…