Safe glide at total engine failure with ELA-inside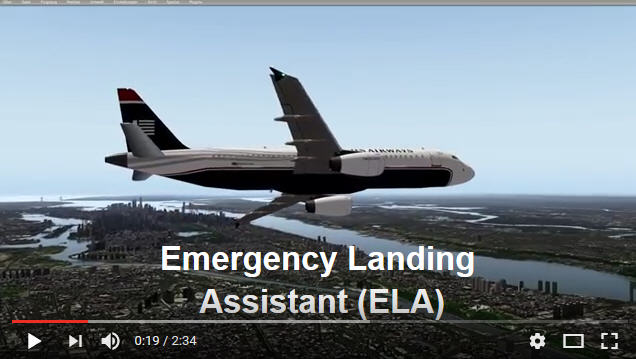 An important aid to this horror flight could have been a new development, which Prof. Dr.-Ing. Wolfram Schiffmann from the FernUniversität in Hagen will present for the first time at Friedrichshafen International Fair for General Aviation AERO from 5 to 8 April:
A flight assistance system will help pilots in the event of a total engine failure. The Emergency Landing Assistant (ELA) offers decision-making and navigational assistance in order to control the aircraft precisely to glide to an area where a safe emergency landing is possible.
Each aircraft can fly without engines. The problem is, first of all, to find all possible landing sites that could be reached by a glide from the altitude where the engine(s) failed. For all those emergency landing sites ELA computes an optimized route that considers wind and other parameters of the current setup. Based on the remaining deadlines for the available landing sites ELA displays the alternatives to the pilot who has to decide for one of them.
After his decision, ELA provides the selected route by a flight director that could be used for manual control or even as a source for the autopilot. The ELA prototype was developed as an App for an Android tablet as part of a Bachelor's thesis by FernUni's student Jürgen Vörding. Prof. Wolfram Schiffmann, who is a private pilot just like Vörding: "Because of the many parameters to be considered, the calculations are highly complex."
The investigations after 15 January 2009 showed the importance of fast decision making: "Sullenberger decided within seconds for the ditching. He could see the Hudson when the engines failed. In his situation an absolutely right decision! But, what if he had got a timely information by ELA that they could make it safely to La Guardia?
After a decision to there, he also would have got the opportunity to hand over navigation to the autopilot. This would have give him more time for communication with air traffic control until they reached the threshold of runway 13 of La Guardia in the best possible altitude for landing. Then he could have took control again and land the A320 there.
A first prototype of the ELA will be presented at AERO 2017. In a live demo you see by a flight simulation how the aircraft is directed from bird strike position to La Guardia Airport. If you can't wait taste it here: http://e.feu.de/elavideo
Prof. Schiffmann (http://www.fernuni-hagen.de/rechnerarchitektur/team/) presents ELA together with Jürgen Vörding at AERO, Booth FW-BP04, Messe Friedrichshafen, Neue Messe 1, 88046 Friedrichshafen, Germany.
Media Contact
Susanne Bossemeyer
idw - Informationsdienst Wissenschaft
All latest news from the category: Information Technology
Here you can find a summary of innovations in the fields of information and data processing and up-to-date developments on IT equipment and hardware.
This area covers topics such as IT services, IT architectures, IT management and telecommunications.
Back to home
Newest articles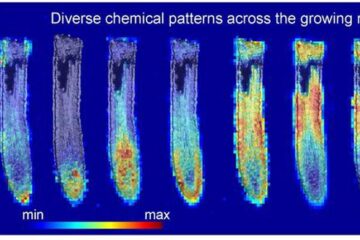 Groundbreaking images of root chemicals
… offer new insights on plant growth. Technology used in cancer research leads to roadmap of chemicals important for agriculture, food production and climate resilience. On a sunny springtime stroll…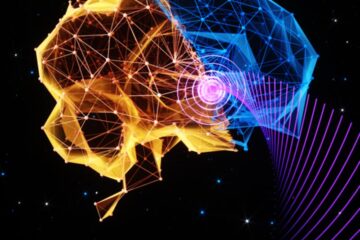 Induction of a torpor-like state with ultrasound
Chen's team used ultrasound to safely, noninvasively induce a torpor-like state in mice, rats. Some mammals and birds have a clever way to preserve energy and heat by going into…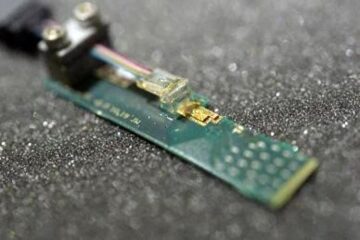 Chip-based QKD achieves higher transmission speeds
Quantum key distribution system based on integrated photonics lays groundwork for network implementation. Researchers have developed a quantum key distribution (QKD) system based on integrated photonics that can transmit secure…