EGEE demonstrates the building blocks needed for grid interoperability
The EGEE grid infrastructure, one of the largest in the world, serves over 100,000 jobs a day, enabling extremely large computational challenges to be performed, helping to solve problems from finding drug-like molecules to use in the war against malaria and other diseases to predicting earthquakes and finding fundamental particles.
EGEE is one of a number of large grid projects around the world, all using a variety of technologies. To enable a truly pervasive grid infrastructures operated by these varied projects different technologies need to be able to talk to each other seamlessly, and it is this level of interoperability that EGEE is working towards, in conjunction with the Open Grid Forum (OGF). OGF aims to have scientific and commercial organizations build operational grids using OGF-defined, standards-based components by 2010.
"Science is becoming truly international with scientific collaborations having the need to share data and compute resources across different providers." says Erwin Laure, EGEE Technical Director. "Interoperable Grid technologies are a key enabler for this kind of modern science."
Grids are enabled by middleware, the software that sits between the grid user and the massive resource of computer power and data available. Different technologies for information services, data management, and job management need to interoperate to provide a pervasive infrastructure. For instance, thanks to the interoperability between gLite, EGEE's middleware distribution, and UNICORE, a technology that provides access to supercomputer resources, cluster and supercomputer resources could be exploited seamlessly.
A demonstration of various building blocks needed to implement pervasive Grid infrastructures will be on show at SuperComputing '07, at the Reno Sparks Convention Centre, in Reno, Nevada, this week, at the EGEE booth, number 2523.
Alle Nachrichten aus der Kategorie: Information Technology
Here you can find a summary of innovations in the fields of information and data processing and up-to-date developments on IT equipment and hardware.
This area covers topics such as IT services, IT architectures, IT management and telecommunications.
Zurück zur Startseite
Neueste Beiträge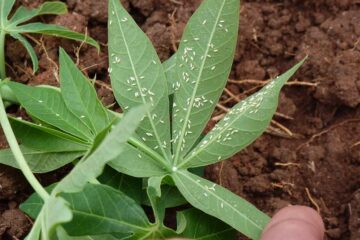 Surplus sugar helps whiteflies detoxify plant defenses
This pest insect uses sugar from its food to prevent the activation of the mustard oil bomb in cruciferous plants. Worldwide dreaded crop pest of hundreds of plant species Whiteflies…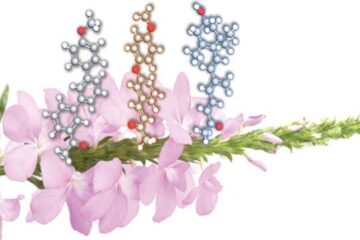 Copycat plant booster improves on nature
A molecule that can mimic the function of zaxinone, a natural growth-promoting plant metabolite, has been designed and fabricated by an international team led by KAUST and the University of…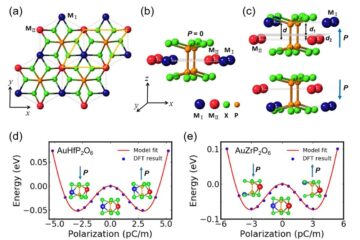 Discovery of large family of two-dimensional ferroelectric metals
It is usually believed that ferroelectricity can appear in insulating or semiconducting materials rather than in metals, because conducting electrons of metals always screen out the internal static electric field…