Passing Lane in Fiber-Optic Cables
New devices boost optical networks
Several technical requirements must be met until data from computers, TV stations or telephone network providers can be transported via fiber-optic cables to their destinations. Specialists from Infineon Technologies leverage their combined expertise to continuously improve the conditions for today's and tomorrow's fiber-optic applications with innovative chip designs. For example, the German technology foundry has developed a special device that can double the transmission capacities of fiber-optic cables.
Flashes of light enable secure communication
The so-called Single Fibre Transceiver enables two-way communications on a single optical fiber – usually a separate fiber is required in each direction. With this innovative method, it is already possible to send data at 155 Mbit per second and soon even at 1.25 Gbps and more per fiber to their separate destination in today's homes. Using the optical solutions from Infineon, it is now possible to transmit up to 18 simultaneous movies in DVD video quality over a single fiber. For example, the fiber-optic cables of Deutsche Telekom consist of up to 400 fibers.
Fiber-optic cables offer significant advantages over the usual copper cables for the transmission of TV or computer data: higher bandwidth, immunity against electromagnetic interference, security and a much higher efficiency. But the underground optical transmissions are also urgently needed for phone calls in exceptional voice quality. Infineon is currently working on a device that integrates communications capabilities for optical data transmission cost-effectively and space-saving on a single chip. Fiber-optic cables are also an important cornerstone for the so-called Metropolitan Area Networks (MAN) in large cities. This is where another high-tech development from Infineon comes in: A small module enables optical data transmissions up to 10 Gbps – this corresponds to a 20 ft. stack of letter-sized pages filled with text – over a distance of more than 6 miles.
All latest news from the category: Information Technology
Here you can find a summary of innovations in the fields of information and data processing and up-to-date developments on IT equipment and hardware.
This area covers topics such as IT services, IT architectures, IT management and telecommunications.
Back to home
Newest articles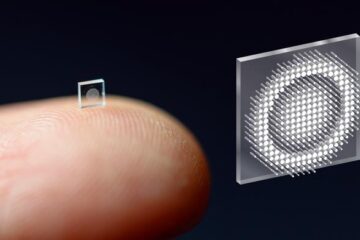 Researchers shrink camera to the size of a salt grain
Micro-sized cameras have great potential to spot problems in the human body and enable sensing for super-small robots, but past approaches captured fuzzy, distorted images with limited fields of view….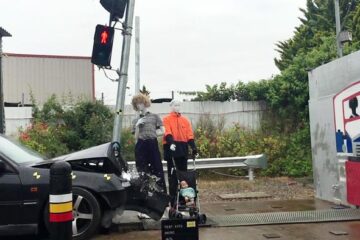 World-first product will be a lifesaving traffic stopper
Game-changing technology to design traffic lights that absorb kinetic energy, stopping them from crumpling when hit by a vehicle, will prevent thousands of fatalities and injuries each year and make…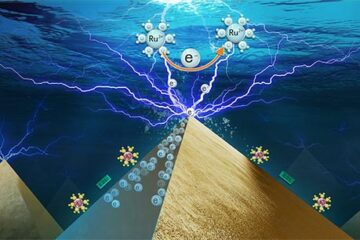 Scientists capture electron transfer image in electrocatalysis process
The involvement between electron transfer (ET) and catalytic reaction at electrocatalyst surface makes electrochemical process challenging to understand and control. How to experimentally determine ET process occurring at nanoscale is…