MDCT 'unwraps' Egyptian mummy, clearly revealing face of 3,000 year old man
Multidetector computed tomography (MDCT) was used for the first time to produce a detailed 3D model of the face of an Egyptian man who lived nearly 3,000 years ago–without having to unwrap his mummified corpse, say a multidisciplinary group of Italian researchers that included physicians, anthropologists and forensic scientists.
MDCT was used to image the completely wrapped mummy of an artisan named Harwa, which had been on display at the Egyptian Museum in Torino, Italy. MDCT created 3D images, which were then reconstructed to create all the features of the mummy's face. A physical plasticine and nylon model was sculpted based on the 3D image. The facial reconstruction revealed Harwa to be 45 years old at the time of his death and was detailed enough to reveal a mole on his left temple. "The only other way to have gotten the information we got from MDCT would have been to unwrap, destroy and otherwise alter the conservation of the bandages and the mummy," said Federico Cesarani, MD, of the Struttura Operativa Complessa di Radiodiagnostica in Asti, Italy, and lead author of the study.
CT is a noninvasive method that can provide data such as skull dimensions and dehydrated soft tissue arrangement for 3D reconstructions of the skull and body while preserving the mummy. "MDCT provides thin slices–up to 0.6 mm–in a single-shot acquisition and in a very short time, which permits high-resolution 3D reconstructions," said Dr. Cesarani.
According to the author, the technique of facial reconstruction is important for forensics, anthropology and medicine. "Police use it for identifying bodies, anthropologists to learn more about individuals in ancient societies and medicine can learn about the diseases that afflicted ancient peoples," said Dr. Cesarani.
For the lifelike Harwa facial reconstruction, the researchers avoiding guessing at the hair, beard and the color tones of the skin. They were also unable to determine just how fatty Harwa's face was when he was alive, since fat does not leave signs in the skull, as do muscle and skin.
The article appears in the September 2004 issue of the American Journal of Roentgenology.
All latest news from the category: Information Technology
Here you can find a summary of innovations in the fields of information and data processing and up-to-date developments on IT equipment and hardware.
This area covers topics such as IT services, IT architectures, IT management and telecommunications.
Back to home
Newest articles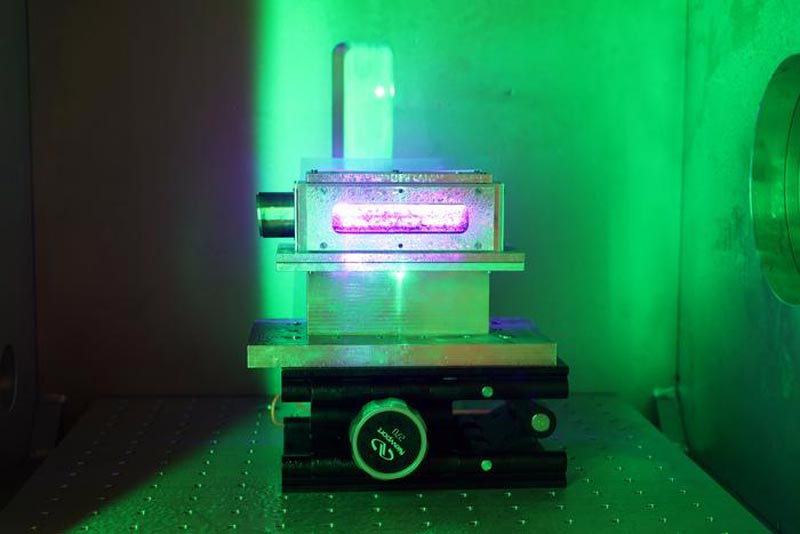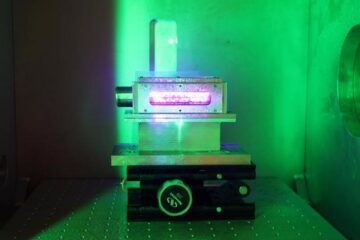 Compact accelerator technology achieves major energy milestone
Particle accelerators hold great potential for semiconductor applications, medical imaging and therapy, and research in materials, energy and medicine. But conventional accelerators require plenty of elbow room — kilometers —…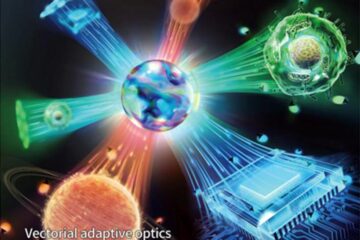 Vectorial adaptive optics: correcting both polarization and phase
Adaptive optics (AO) is a technique used for real-time correction of phase aberrations by employing feedback to adjust the optical system. Polarization aberrations represent another significant type of distortion that…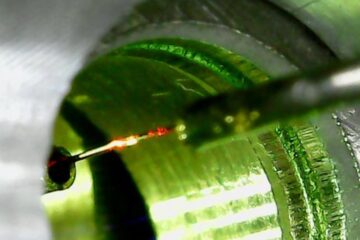 Single ions in nano-sized particles
A new platform for quantum information processing. Processing quantum information relies on interacting qubits – the basic building blocks of quantum information – to perform computational tasks. Scientists are searching…