The Most Efficient Vector Graphics Compression Technique in the World Invented at the University of Joensuu
The digital world surrounding us is full of images. Many of them are very large and do not easily fit into small devices, such as smart mobile phones. Alexander Kolesnikov's thesis brings a revolutionary change to this. He has invented the most efficient vector graphics compression technique in the world that will make all maps, drawings and cartoons fit into small but smart mobile phones.
Digital images on digital TV's, DVDs and computer and mobile device displays come in two variants: raster images and vector images. Digital photographs are raster images and can be simply compressed to small devices. Not so maps, drawings and technical layouts that are vector images. It is often precisely these images that are needed in professional applications of mobile devices. From now on this will change in a dramatic way.
The thesis of Alexander Kolesnikov "Efficient algorithms for vectorization and polygonal approximation" is dedicated to the problem of optimal approximation of piecewise linear curves. How the curves can be represented with less error for a given number of approximation linear segments? This is classical problem in computational geometry, computer graphics and data compression. With heuristic algorithms a result can be obtained fast, but the result is non-optimal. With optimal algorithms we can achieve a perfect result, but the algorithms are too slow to be used in practice.
Can we achieve a perfect or almost perfect result in a reasonable time? In other words, can we borrow a good time performance from heuristic methods and the high quality of the solution from the optimal algorithm?
To solve the problem Alexander Kolesnikov has developed an iterative reduced search algorithm. It drastically reduces processing time by a factor from one hundred up to one thousand. The trade-off between processing time and solution quality can be controlled by parameters of the algorithm and the number of iterations.
The developed algorithms can be used in geographic information systems (GIS), digital cartography, image processing, and pattern recognition for vector map simplification, digitized curves approximation, vector data compression and reduction.
All news from this category: Information Technology
Here you can find a summary of innovations in the fields of information and data processing and up-to-date developments on IT equipment and hardware.
This area covers topics such as IT services, IT architectures, IT management and telecommunications.
Back to the Homepage
Latest posts
A little friction goes a long way toward stronger nanotube fibers
Rice model may lead to better materials for aerospace, automotive, medical applications. Carbon nanotube fibers are not nearly as strong as the nanotubes they contain, but Rice University researchers are…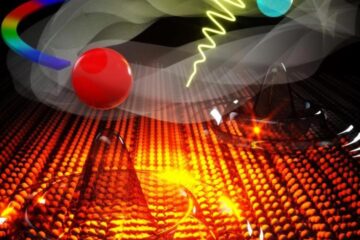 Light-induced twisting of Weyl nodes switches on giant electron current
Scientists at the U.S. Department of Energy's Ames Laboratory and collaborators at Brookhaven National Laboratory and the University of Alabama at Birmingham have discovered a new light-induced switch that twists…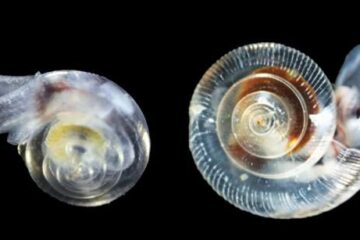 Acidification impedes shell development of plankton off the US West Coast
Shelled pteropods, microscopic free-swimming sea snails, are widely regarded as indicators for ocean acidification because research has shown that their fragile shells are vulnerable to increasing ocean acidity. A new…