Breakthrough made in electronics technology
Researchers at Oregon State University have made a significant breakthrough in the technology to produce crystalline oxide films, which play roles in semiconductor chips, flat panel displays and many other electronic products.
In a report to be published Friday in the journal Science, the OSU scientists explain a way to create these crystalline thin films at temperatures far lower than those used currently, and with no need to be produced in a vacuum as the current technology usually requires.
This fundamental advance may eventually open up important new applications in the electronics, computer and high technology industries, making new products possible or lowering the cost of those already being created.
The study was a joint effort of scientists in the Department of Chemistry and Department of Electrical and Computer Engineering at OSU, in collaboration with two private technology companies, Hewlett Packard and ReyTech Corp. of Bend, Ore. The research was supported by Hewlett Packard and $1.25 million in grants from the National Science Foundation. OSU has applied for a patent on the new advance.
"This is a general method of producing oxide films that could bring down manufacturing costs tremendously and change the way many electronic or photonic products are created," said Douglas Keszler, an OSU professor of chemistry. "It's a real breakthrough that could shake up a few people in the high tech and thin film industries. There should be quite a bit of interest."
According to Keszler, many electronic or photonic devices contain crystalline oxide films that can conduct electricity, serve as insulators or have desirable optical properties. To achieve crystallinity, it's usually necessary to manufacture the films in high vacuum conditions and at extraordinarily high temperatures of more than 1,800 degrees. Sophisticated equipment is needed to achieve both the vacuum condition and high temperature, and the process is expensive.
By contrast, the new approach discovered by OSU scientists and engineers uses a simple, water-based chemistry to deposit and crystallize these films at dramatically lower temperatures, about 250 degrees, or just slightly hotter than boiling water. No vacuum is necessary.
"We found that you can take certain materials that contain water and let them dehydrate slowly and at low temperatures, and still observe crystallinity," Keszler said. "Processing is done in a bath, rather than requiring expensive technology, vacuums and very high temperatures. There has never been a way before to both deposit and crystallize electronic or photonic films at such low temperatures."
The very need for such high manufacturing temperatures, the OSU researchers said, has in fact precluded the use of these electronic thin films on some applications, such as plastics, that would melt and be destroyed by temperatures of 1,800 degrees. And the new approach could also facilitate cheaper mass production of some products, whereas in the past the need for sophisticated technology and space constraints might have limited manufacturers to making one product or a few at a time.
According to John Wager, a co-author on the study and professor of electrical and computer engineering at OSU, it may take further research and increased collaboration with private industry to implement the new approach in large-scale commercial manufacturing processes. But the possibilities seem promising, he said.
"It's always difficult to predict exactly how a new technology will be received and used in manufacturing products," Wager said. "But clearly this offers some ways to reduce costs or create new products that never were possible before."
The OSU researchers said it may now be more practical to place electronic devices on a plastic substrate, such as a credit card or for other uses. There may be applications with flat panel displays, insulating glass, storage batteries, use of these films as a corrosion barrier, in liquid crystal displays, or in some of the exciting new products made possible by transparent electronics.
And the new technology could be developed to play a key role in the semiconductor industry, Wager said.
"Everything in semiconductor manufacturing is moving to lower temperature processing in order to create smaller devices," Wager said. "Atoms move around too much at high temperatures. This new approach to creating crystalline thin films could find practical, mass production applications in semiconductor chips once the technology is fully developed to its potential."
"We expect a fair amount of interest," Wager said.
###
By David Stauth, 541-737-0787
SOURCE: John Wager, 541-737-2994
Media Contact
Douglas Keszler
EurekAlert!
All latest news from the category: Information Technology
Here you can find a summary of innovations in the fields of information and data processing and up-to-date developments on IT equipment and hardware.
This area covers topics such as IT services, IT architectures, IT management and telecommunications.
Back to home
Newest articles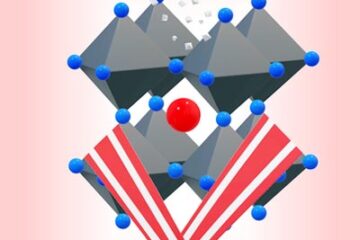 Perovskite solar cells soar to new heights
Metal halide perovskites have been under intense investigation over the last decade, due to the remarkable rise in their performance in optoelectronic devices such as solar cells or light-emitting diodes….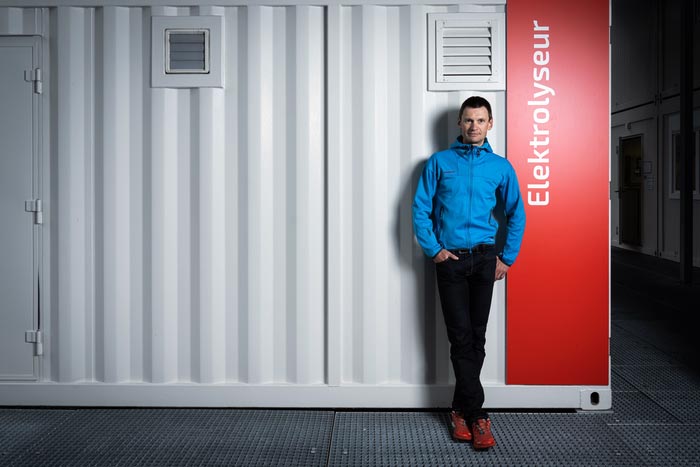 Blue hydrogen can help protect the climate
An international group of researchers led by the Paul Scherrer Institute and the Heriot-Watt University has carried out in-depth analyses of the climate impact of blue hydrogen. This is produced…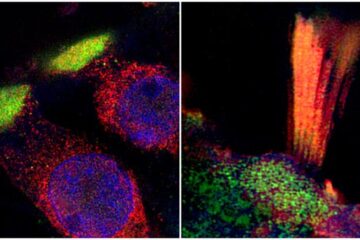 Genes associated with hearing loss visualised in new study
Researchers from Uppsala University have been able to document and visualise hearing loss-associated genes in the human inner ear, in a unique collaboration study between otosurgeons and geneticists. The findings…